Old Ain't Dead just me, watching whatever looks good. To me. I don't watch everything. I don't have a "best of 2015" list because I don't have a clue as to what most of 2015 had to offer, much less what the best of all that would be.
Yet here we are, at the end of the year, and a top 10 list is in order. So how about an Old Ain't Dead top 10 for 2015? I present my favorites in no particular order.
I admit to being a little fast and loose with the 2015 part. Some of these things were made before 2015, but I saw them in 2015. Just go with it.
I cheated just a bit, too, because at the end I threw in a few extra mentions of things too good to ignore.
1. Jessica Jones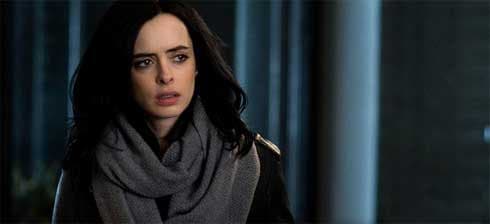 When I wrote 10 Things to Like About Marvel's Jessica Jones, I stopped at 10, obviously, but there are so many things to like about this series. The content is deep and powerfully feminine. The villain is representative of everything that's wrong with American culture. The heroine is an everywoman who resonates across boundaries.
2. Miss You Already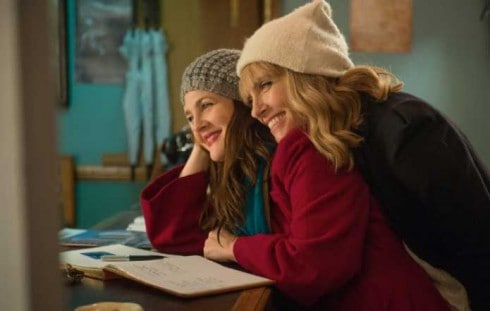 It should have been sad in Miss You Already when Toni Collette's character got cancer. Instead it was life-affirming. It was about the bonds of love and friendship between women.
3. Transparent
Transparent continues to be one of the most important cultural events in America today. It's part of a revolution of acceptance for transgender individuals. It helps us understand the impulse to transition among those who do. It helps us understand what the families of those who have a transgender family member go through.
4. Beyond the Lights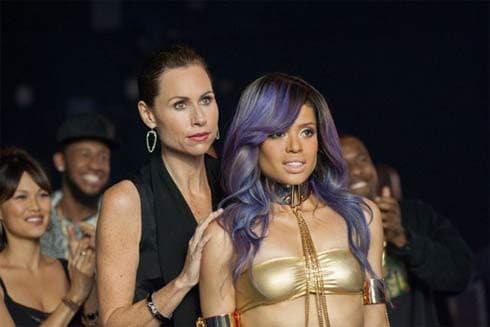 Beyond the Lights took a look behind the veil of fame in a powerful way. It dealt with finding your truth, finding your voice, claiming your power, and claiming your life.
5. Lost Girl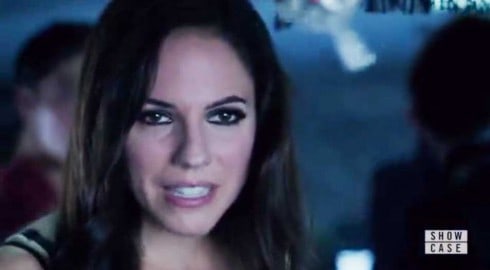 I love Lost Girl. I love the characters, I love the feminist focus, I love the nonjudgmental attitude toward sexuality. The stories were not top notch, but the actors made up for it by believing in their characters and giving it their all.
6. Grandma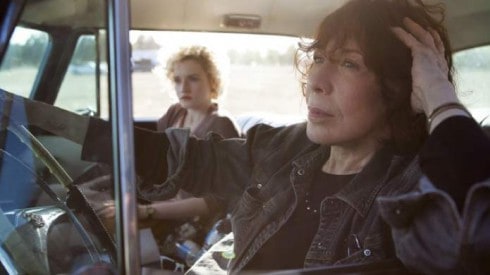 Lily Tomlin is the world's most badass woman ever. And Grandma is her equal. Everyone needs a gay granny like this one. I aspire to be as badass a grandma as Lily's character Elle.
7. Orphan Black
There is so much talent in the singular Canadian actress knows as Tatiana Maslany. For that reason alone Orphan Black consistently blows my mind. Luckily it's also well written and well acted by all the other players. The stories deal with knowing yourself, finding your tribe, and finding your power.
8. Dark Places
An unusual story with many twists and surprises always pleases me. Dark Places is that. And if you put Charlize Theron in a part that's dark and forbidden, it's even better.
9. Orange is the New Black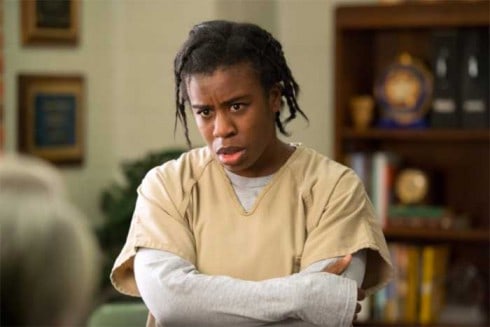 Orange is the New Black, with its multi-colored, multi-gendered, multi-sexual cast of brilliant female actors is a breath of fresh air in a polluted world. These women may be prisoners, but they are fabulous: complex, flawed, strong, smart, loving, dangerous, funny, clever, vulnerable, and brave.
10. Selma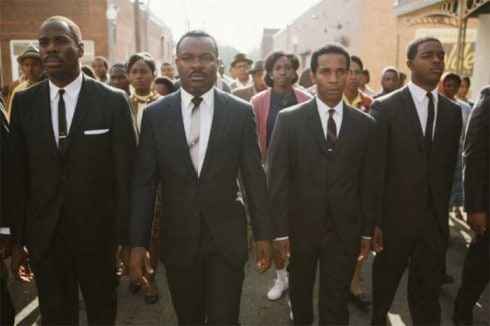 Selma set the tone for the whole year. Brilliant acting, directing and cinematography characterized this story I knew from lived experience on the other side of it – the privileged white woman side of it. Plus, Selma made me aware of Ava DuVernay, a woman whose presence and influence I thought about for all of 2015.
Should Have Beens
Important series from 2015 that I didn't put on the list above but that deserve a mention are The Fall, Last Tango in Halifax and Rita. All have feminist themes and complex female characters.
Drawing Conclusions
If you can draw any conclusions about my taste in movies and TV from these choices for 2015, it would be that these stories were important to me for the following reasons.
Selma, Orange is the New Black, Transparent, Beyond the Lights, Lost Girl and Jessica Jones all resonated across the culture in many ways. They made us talk about and think about race and gender and sexuality and patriarchy and power in America today.
Jessica Jones, Orphan Black, Miss You Already, Orange is the New Black and Lost Girl explored female relationships and friendships.
Dark Places, Miss You Already, Jessica Jones and Grandma had woman-centered themes around abuse and grief and abortion.