The Valet, a remake of a French comedy, is billed as a romcom. It has plenty of humor but not much romance. It's more a look at topics like fame and riches vs. family and honest living.
The Valet stars Eugenio Derbez as Antonio, a valet at an LA restaurant. Samara Weaving stars as movie star Olivia Allan. Her face is everywhere in L.A.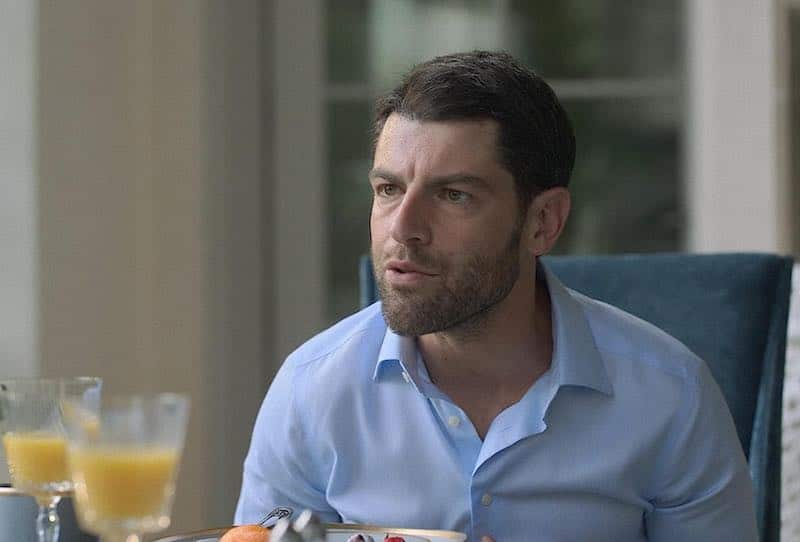 Olivia is sleeping with real estate developer Vince (Max Greenfield), a married man. He's a real horse's patootie.
Antonio is blissfully cruising along on his bike when he crashes into a car and lands right in the middle of a lover's quarrel between Olivia and Vince. The paparazzi who follow Olivia everywhere snap a photo of the two lovers with Antonio standing between them.
Since Vince has no plans to leave his wife (Betsy Brandt), he wants to spin the photo so he doesn't look like the cheating husband he is. They decide to offer Antonio money to pretend to be Olivia's boyfriend until the photo blows over. He takes just enough money to cover his estranged wife's college expenses, hoping she'll take him back.
Olivia has fame, money, and success. She doesn't have friends or family. She's lonely and unhappy.
Olivia gets tangled up in Antonio's life. He lives with his mother (Carmen Salinas in her last role). His mother, who only speaks Spanish, is getting it on with the building super Mr. Kim (Ji Yong Lee), who only speaks Korean.
Olivia ends up in Antonio's little apartment with all his relatives and all Mr. Kim's relatives there gawking at her. But she settles in and stays a while. She soaks up the family love, the great food, the laughter, the realness and honesty of Antonio's life compared with hers.
The story is either a romcom with depth, or not a romcom at all. The most romcomic element in the story is provided by Antonio's mother and her lust for Mr. Kim. Much of the humor comes from Antonio's Spanish speaking relations and friends. The secondary characters are strong in this film.
Richard Wong directed the film. Superficially it looks like the typical bit of fluff romcom, but it's much more than that. If you're someone who dismisses romcoms immediately as too clichéd to watch, you should reconsider that position where The Valet is concerned. It will surprise you if you give it a chance.
You can see the film on Hulu.