The World to Come is a melancholy tale of the hardships of farming in 1856, brightened briefly by the astonishment and joy of falling in love. The film is available to rent to Prime Video.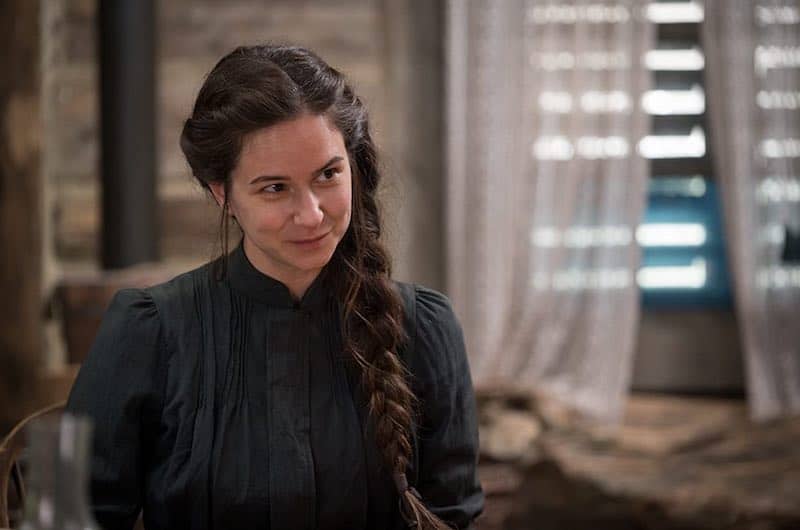 The World to Come is narrated by Abigail (Katherine Waterston) as she writes in her journal. She recorded everything: the weather, the day's activities, her thoughts, her thoughts on her husband, her grief at losing her beautiful little daughter. Her journal is her companion.
Abigail and her husband Dyer (Casey Affleck) lived a hard life. Their home barely protected them from the elements, work was constant. After a brutal winter, a new couple moved in to a neighboring farm. They were Tallie (Vanessa Kirby) and Finney (Christopher Abbott).
Finney was a Bible quoting, hard man who thought he was entitled to rule the world. Tallie wasn't producing children, which caused pain in the marriage.
Tallie was soon visiting at Abigail's house. Visiting often, staying longer and longer. It took months but the two finally acted on their feelings and became lovers. Their attraction and romance was beautifully played.
By summer when the world was warm and fecund, the two women were passionately together. As fall and winter approached, things changed. I won't describe the ending, but I will warn you not to expect a happy ending. Women had no power over their own lives in 1856. Finding a 21st Century style solution to the love story in this world did not happen.
The film was directed by Mona Fastvold, who did an admirable job in creating a tone and emotional pulse in The World to Come. The music was definitely atmospheric.
In spite of the fact that the film was gorgeous and well-acted, I was disappointed in it. I was hoping for something more. The message that women who love women will survive on the memories preserved in the pages of a journal and the promise of a world to come didn't work for me.
How many women living isolated lives working long hours on farms in this time period kept journals like Abigail? How many found solace in the love of another woman? There are many untold stories like this one, I'm sure.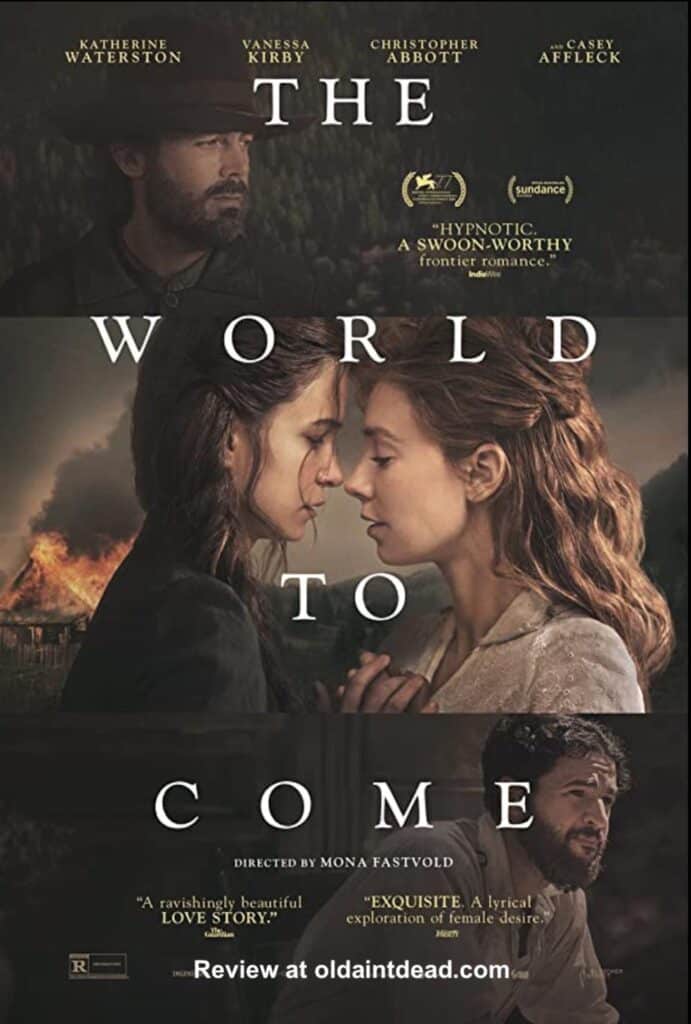 Have you seen the trailer for this one yet? Here it is.
Are you going to give this film a chance? If you do, I'd like to know what you thought about it.