Those Who Wish Me Dead is a pretty standard adventure tale with peril piled upon peril for the hero to overcome. Except, in this story, it's a heroine – actually two heroines – who save the day. It's currently in theaters and on HBO Max. The spectacular fire scenes would be amazing on a big screen, if you're ready to go back into a theater.
In Those Who Wish Me Dead, the main character is Hannah (Angelina Jolie). She recovering from a trauma during her work as a forest fire fighter by hiding out in a smoke spotter's tower by herself. As the scenes establishing her character and guilt over some kids dying in a fire are shown, the main story line is introduced.
Owen (Jake Weber) sees a news report about the home of a certain DA in Florida blowing up in a gas explosion. He takes his kid Connor (Finn Little) and runs. Owen is a forensic accountant. He and the exploded DA were working on a case involving police, lawmakers, and other rich and powerful criminals. Owen writes out some info and gives it to Connor with instructions to tell it to the news if anything happens to him.
Owen and Connor are headed for Montana. His old buddy Ethan (Jon Bernthal) is a cop there. Ethan and his wife Allison (Medina Senghore) run a survival training school. Allison is 6 months pregnant. And, shades of Wynonna Earp, Allison is the pregnant heroic character in this thriller. She has all kinds of survival tricks up her sleeve. I can only speculate as to why Allison, the Black heroine, wasn't mentioned more in the advertising. Hmm.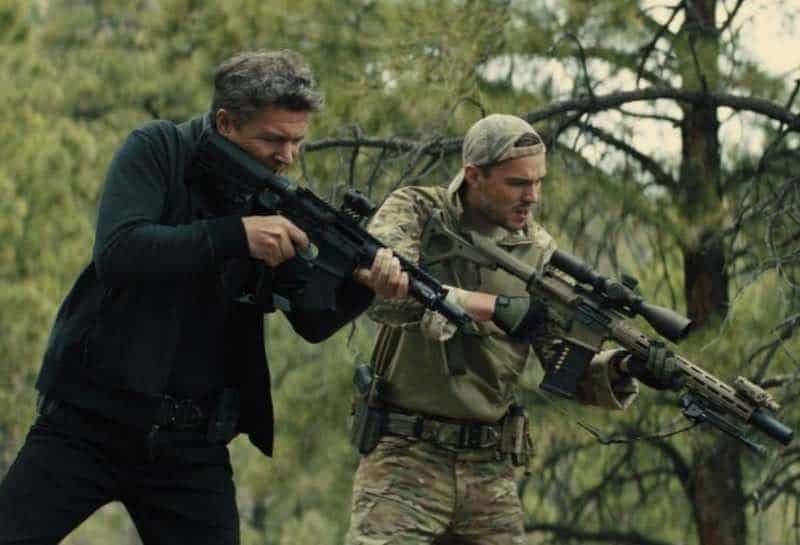 The bad guys causing all the harm to DAs, forensic accountants, and anyone else in their way are Jack (Aidan Gillen) and Patrick (Nicholas Hoult). They catch up with Owen but Conner gets away. He's running through the forest when he runs into Hannah.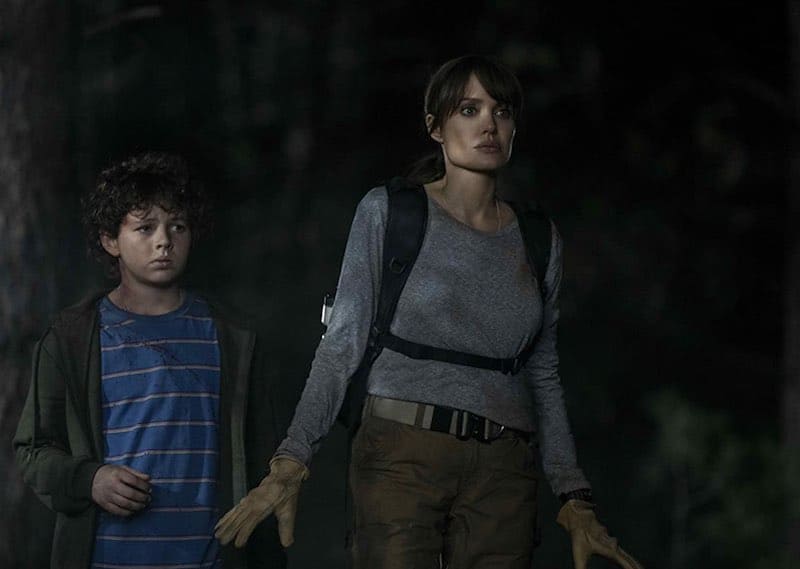 Hannah helps Connor. It isn't as easy as it sounds. Two guys with guns are after them. The bad guys start a forest fire. They capture Ethan and force him to help – but they don't count on Allison who is quite capable, thank you. In the course of saving Connor there is even more to overcome. Falling out of a fire tower or getting struck by lightning, perhaps. The problems are endless and the fire is raging.
You'll have to watch it yourself to find out who lives and who dies.
The actors did a terrific job with the material. Finn Little as Connor was very good. The special effects were horrifyingly real looking. While the story was a basic perilous adventure, it was nice to see women as the saviors.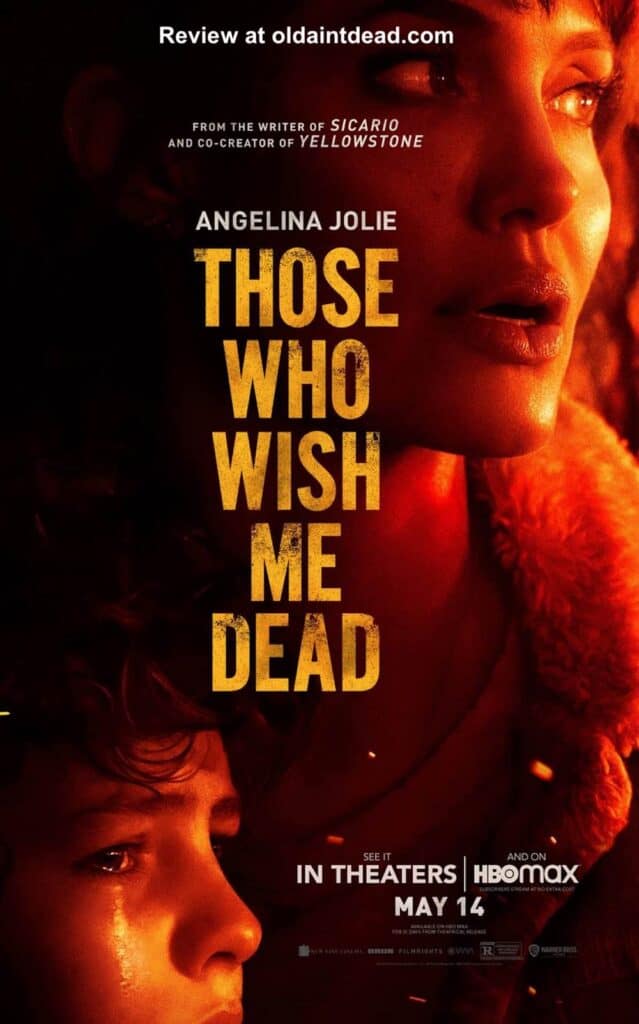 If you haven't already seen the trailer several times, here it is.
Have you seen this one? Or do you plan to watch it? What did you think of it?