Philomena is a tale about an Irish woman searching for the son she was forced to give up. It stars Judi Dench and Steve Coogan and will open in late November in theaters.
In a month full of superhero releases, Philomena is one bright spot of a human-sized story about a real woman and her lifelong quest to find her son. If you've been thinking of scheduling a movie into your time off for Thanksgiving weekend but don't want to see Thor or some other violent fantasy hunk bash people, Philomena looks like a wonderful choice.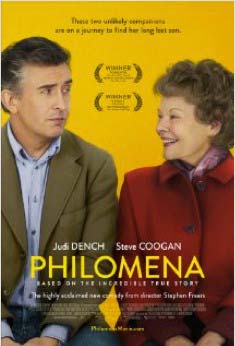 If you go, please share your reactions.