A New Color: The Art of Being Edythe Boone is a documentary about Edythe Boone. She's an artist, an educator, and a great-grandmother who has believed all her life in transformative power of art. The documentary is currently making the rounds of film festivals and is in need of distribution. (Hint, hint.)
Here's the film description: "Miss Edy is a San Francisco Bay Area teacher and social justice muralist, best known for her work on the well-known San Francisco Women's Building "MaestraPeace" mural. The hope Edy inspires reverberates throughout communities. But when the death of her nephew, whose famous last words, "I Can't Breathe," ignites a national outcry, everything she has worked for so tirelessly is at stake."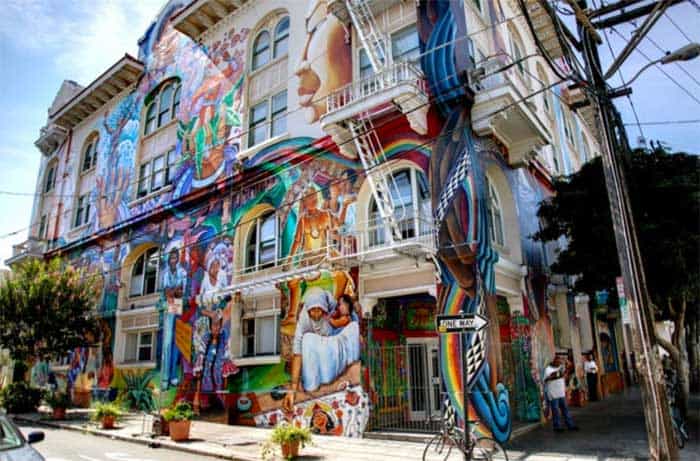 Filmed in an observational style over three years, A New Color: The Art of Being Edythe Boone let the audience see the world through Edy's eyes. Her artistic legacy commemorates the great events of her time.
I believe Edy Boone's story is an important one, and her life is a life everyone should know about. You can't see this documentary in theaters or on a streaming service yet, but anything you can do to bring awareness of the film to the attention of distributors will help bring it to a wider audience. You can offer support by visiting the website and following the Twitter account @ANewColor_Doc.
UPDATE: I just heard from Mo Morris, the director. She said, "I wanted to let you know that the film has just been picked up by PBS and will air nationally early next year. We also now have an educational distributor and plan to launch a community impact campaign where we will bring the film to communities around the country." That's great news!
A NEW COLOR: The Art of Being Edythe Boone (trailer) from mo morris on Vimeo.
Images via anewcolordocumentary.com.