On Chesil Beach hits theaters May 18. It stars Saoirse Ronan and Billy Howle as young newlyweds in a still to be sexually liberated time in the early 1960s.
Based on a novella by Ian McEwan, On Chesil Beach chronicles the romance between a young couple in 1962 England. It culminates on their wedding day, when issues of societal pressure and sexual freedom lead to an emotional wedding night.
The couple are from different social classes, with differing messages based on that coming from their parents. She's a wealthy young university graduate who plays the violin. He's from humbler origins. Neither have any education in the ways of sex. They're living on the cusp of the sexual revolution of the 60s, but they're not part of it. Their wedding night is a crisis.
Other actors in On Chesil Beach include Emily Watson, Anne-Marie Duff, Bebe Cave, Adrian Scarborough, Anne-Marie Duff, Samuel West, and Jonjo O'Neill.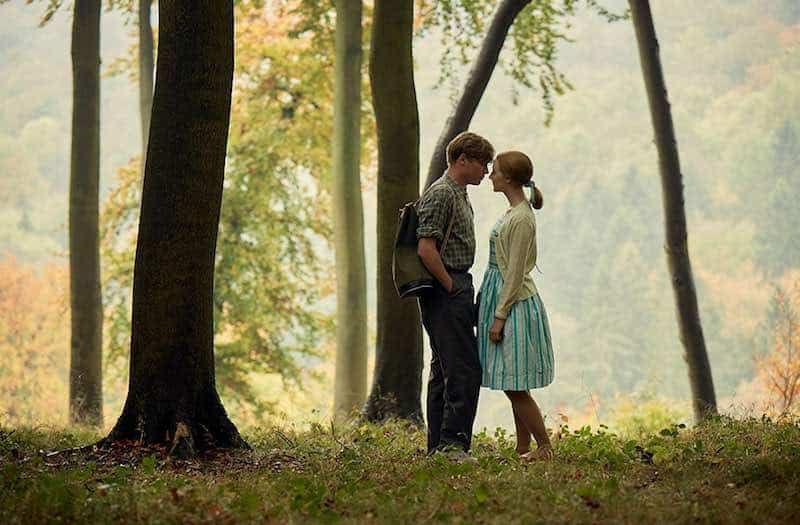 When the film was reviewed after the Toronto Film Festival, a reviewer wrote, On Chesil Beach is "a lyrical and rapturous film — a repressed passion play, funny, delicate and heartbreaking. It has an intoxicating quality of emotional wonder."
On Chesil Beach is an elegy to inhibited England and a time I remember clearly as similarly inhibited in the United States.