You've probably seen the trailer for Our Brand is Crisis 15 times on your TV already, because it's heavily promoted there. I wanted to mention it and include the trailer here because it looks interesting.
It's interesting because it stars Sandra Bullock in a role written for a man. A great move by the film's producers and and an example that others should follow more often.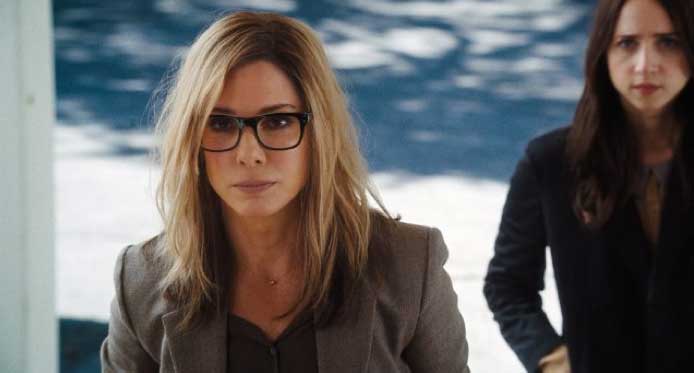 It's interesting because it's loosely based on a real election in Bolivia, suggested by the 2005 documentary by Rachel Boynton about campaign master James Carville's manipulations in that election.
It's interesting because we are in the middle of an election cycle with all its spin and manipulation and over-abundant candidates.
It's interesting because it looks like a powerhouse performance from Sandra Bullock.
Early reviews of the film mention that it's hilarious. Here's the description of the film:
A Bolivian presidential candidate failing badly in the polls enlists the firepower of an elite American management team, led by the deeply damaged but still brilliant strategist "Calamity" Jane Bodine (Sandra Bullock). In self-imposed retirement following a scandal that earned her nickname and rocked her to her core, Jane is coaxed back into the game for the chance to beat her professional nemesis, the loathsome Pat Candy (Billy Bob Thornton), now coaching the opposition.

But as Candy zeroes in on every vulnerability – both on and off the campaign trail – Jane is plunged into a personal crisis as intense as the one her team exploits nationally to boost their numbers. Dramatic, rapid-fire and laced with satire, "Our Brand is Crisis" reveals the cynical machinations and private battles of world-class political consultants for whom nothing is sacred and winning is all that matters.
The drama also stars Billy Bob Thornton, Anthony Mackie, Joaquim de Almeida, Ann Dowd, Scoot McNairy, and Zoe Kazan. David Gordon Green is the director.
The film will be in theaters everywhere on October 30, 2015.