Wynonna Earp debuts on SyFy on April 1. The demon hunting heroine of the series is the great-granddaughter of the famous lawman Wyatt Earp. Melanie Scrofano stars as Wynonna. Tim Rozon plays Doc Holliday and Shamier Anderson plays Agent Dolls.
The contemporary thriller features a witty, gun-slinging female protagonist who battles demons and other supernatural creatures. Like almost everything else in entertainment these days, the series is based on a comic book.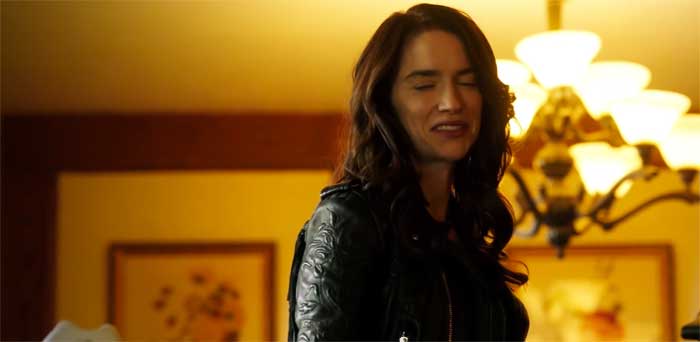 The synopsis states, "After years on the run and in juvenile detention, Wynonna Earp is finally coming home. The only problem is no one back home wants her to return. But when she becomes the town's only hope of eradicating mysterious demons, Wynonna must choose which side of the law she wants to fight on in order to clear the name of her legendary great grandfather Wyatt Earp once and for all."
With a premier date for the series in April, we are seeing the first trailers released now.
Emily Andras of Lost Girl developed the series and is executive producer and showrunner. In case you aren't convinced to give Wynonna Earp a try simply because this is a new female-led series, knowing that Emily Andras is behind it should seal the deal. At least it does for me, and I'll be checking out Wynonna Earp in April.