In The Calling Detective Inspector Hazel Miscallef (Susan Sarandon) realizes there's a serial killer loose in her area of Ontario, Canada. Generally all I need to know about a film is that Susan Sarandon is in it to be interested.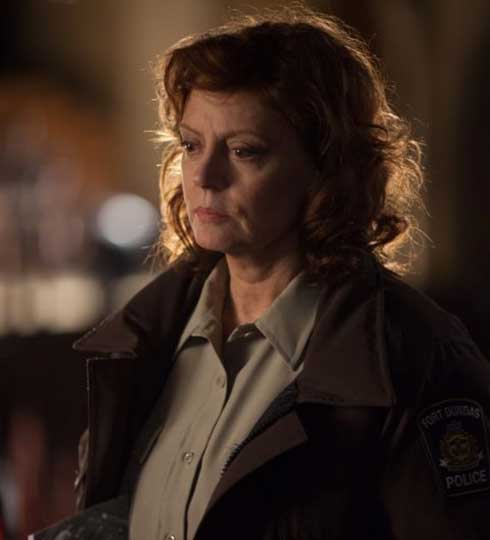 From the trailer the film looks grim and a bit gruesome.
However, the thriller does have a great cast. In addition to Sarandon, there's also Gil Bellows, Ellen Burstyn, Topher Grace, and Donald Sutherland.
Here's the plot description:
Detective Hazel Micallef hasn't had much to worry about in the sleepy town of Fort Dundas until a string of gruesome murders in the surrounding countryside brings her face to face with a serial killer driven by a higher calling.
The film opens August 29 but it's a limited release, so you may have to watch for it to make it to most locations.