You, Me & Her is a short film (20 minutes) from writer and director Sarah Doyle. The film recently screened at Etheria Film Night. I'm not sure if it has a release date, distribution, or if it will be posted to some streaming service soon. It's definitely worth watching for. I hope to get a chance to see it.
The plot is that 30 different versions of one person come from alternate universes and appear to Anna (Shannon Woodward). She decides she is the worst of the 30 versions of herself. Nothing like low self-esteem to make a woman do something crazy.
Tina Majorino and Paula Jai Parker are featured in the film.
The film's poster is interesting. It shows that they aren't doing an Orphan Black kind of thing. All 30 of the versions of Anna from the parallel universes apparently look just alike.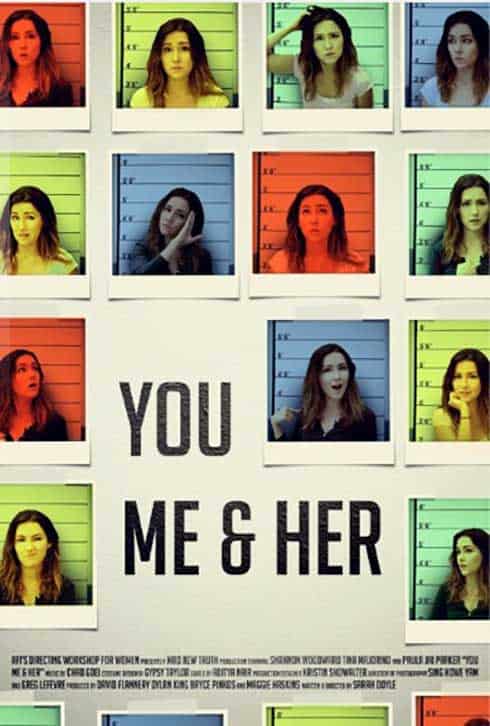 Take a look at the trailer.
It looks funny and touching and I love all the sci-fi stuff about parallel universes, worm holes and breaks in the continuum. If there is anywhere to see this short film, let me know!