Where the Crawdads Sing was an excellent novel by Delia Owens. It was adapted for the screen by Lucy Alibar, who managed to retain the essence of the book in a long and gorgeous movie. Olivia Newman directed this ode to nature and human resilience, which was filmed in the marshes of Louisiana.
Where the Crawdads Sing stars Daisy Edgar-Jones as the adult Kya. Her entire life story is included in the film with other actors playing Kya as a young girl and an older woman. But it's Daisy Edgar-Jones at the heart of the story.
I missed it in theaters and have been waiting for it to reach an affordable rental price on demand. It's finally there and available to rent on Apple TV, YouTube, and Google Play.
When the story begins, Kya is charged with murdering Chase (Harris Dickinson). Then the story backs up several years and we learn about Kya's life.
Kya was abandoned by her family. First her mother. Then her older sisters. Then her brother. And finally her cruel and violent father left her alone in a small house in the marsh. She had no schooling and only knew the marsh.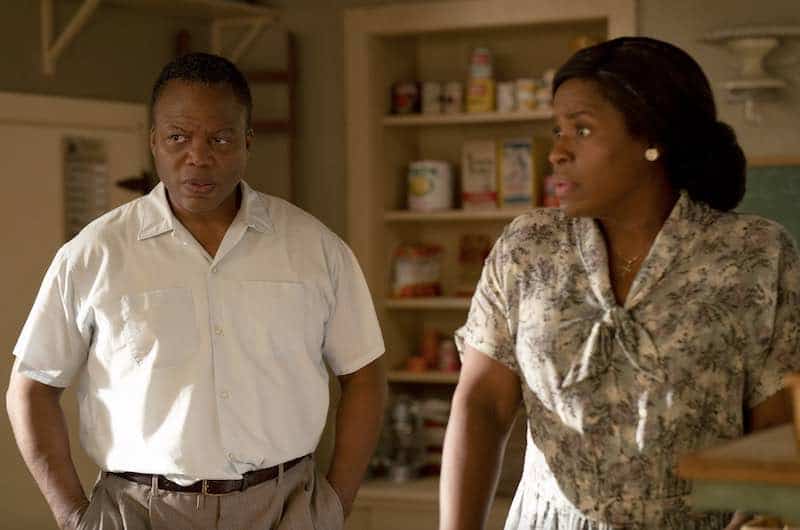 Kya's first money-making endeavor was to dig mussels before dawn and sell them to Jumpin' (Sterling Macer Jr.). He and his wife Mabel (Michael Hyatt) had a small store and gas station by the water. They took an interest in the abandoned child and kept an eye on her. Mabel got shoes and clothes for her.
Kya drew everything she saw around her. She understood the marsh and the life in it.
As a child boating around the marsh, Kya meet the boy Tate. He was kind to her. Most people called her names and tormented her. Tate was different.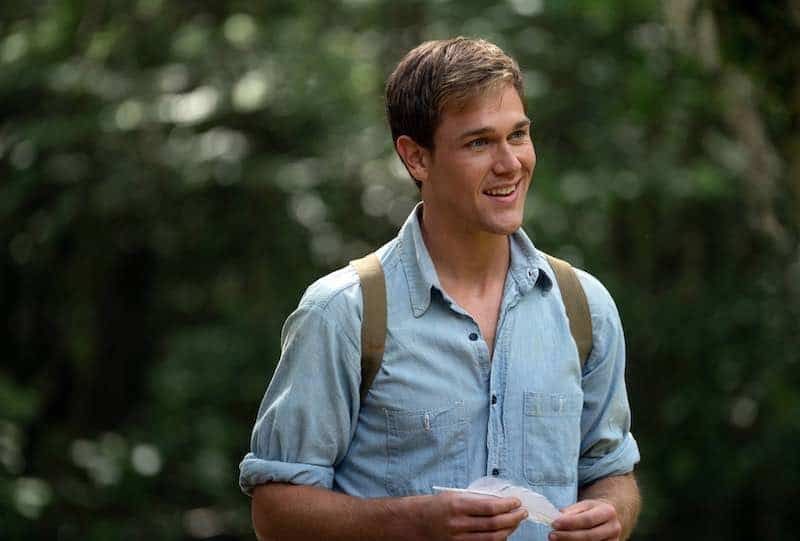 As teens, Tate (Taylor John Smith) and Kya had a sweet and respectful romance. He taught Kya to read and write. When he left for college, he urged her to contact publishers about her books and drawings of marsh life. Then he disappeared for years just like everyone else in her life had done.
After Tate had been off in college several years, Chase starting coming around Kya. It was obvious he was after sex with the naive 'marsh girl' but Kya was too lonely and inexperienced to recognize his motives. When she finally realized who he really was, the story was back to her arrest for his murder.
Tom Milton (David Strathairn) volunteered to defend Kya and the murder trial began. I'll leave the remainder of the story untold, so you can enjoy the film without knowing the ending.
The marshes, the plants, the insects, the sea creatures, the birds – everything around Kya was beautiful and appreciated. She really looked at her environment, every detail. She understood life and death, survival, love, and beauty because of her relationship with the environment. She was very smart and a never-give-up survivor.
Where the Crawdads Sing is the essence of "a great story." It's engaging, the characters demand an emotional attachment, and Kya is someone you'll always remember. The actors were perfect and the Taylor Swift song at the end was icing on the cake. I absolutely recommend this movie.
If you watch it, please share your opinion about it in the comments below.