Whitstable Pearl, season 2, combines crime solving with character studies. It's a warm-hearted series with likeable characters solving a new crime in each episode. The main characters are the same as in season 1.
There are the crimes in Whitstable Pearl – missing kids, murders, robberies, scams. Pearl (Kerry Godliman) devotes more of her time to the Private Investigator side of her life, and leaves much of the running of the restaurant to her mother Dolly (Frances Berber).
The Characters in Whitstable Pearl
Character arcs in season 2 are all important, no matter what mystery is being solved. Pearl and the depressed cop, DCI Mike McGuire (Howard Charles), came together in season 1. But then they came apart. They spend season 2 pretending to be with other people, but they are obviously attracted to each other. Everyone knows it.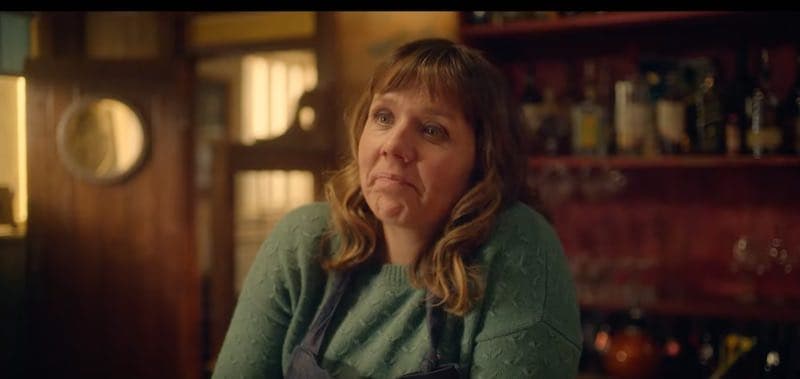 Pearl takes up with a teacher named Tom (Robert Webb). He's a nice guy, but clearly not the right one for Pearl. Mike takes up with Kat (Emily Head). She's working through the lost of a spouse, like Mike is. She's a nice woman, but clearly not the right one for Mike.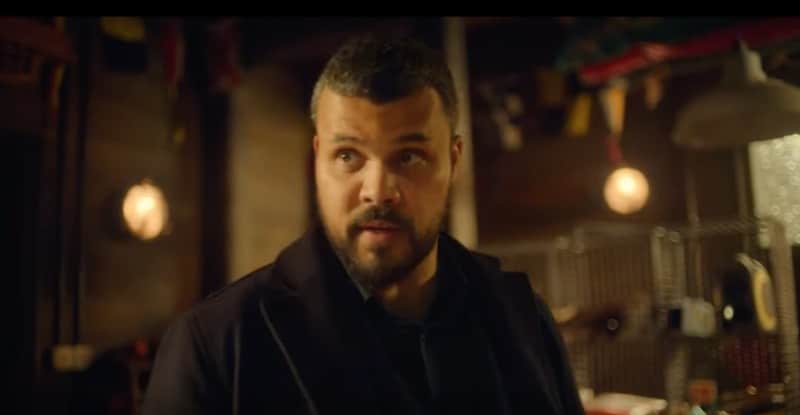 Mike has a partner this season, DS Nikki Martel (Sophia Del Pizzo). Nikki realizes how important Pearl is to solving their cases, although Mike doesn't want to admit it.
Pearl's son Charlie (Rohan Need) helps investigate things and has a nice relationship with his girlfriend Ruby (Isobelle Molloy). He's determined to spend some time in Canada with his dad.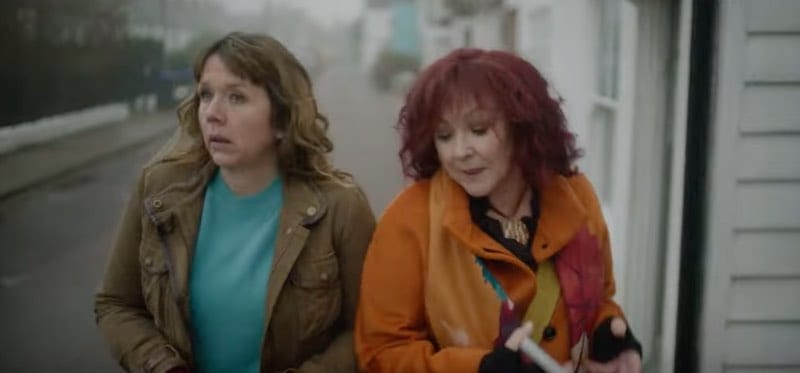 Dolly finds a homeless man living in her garage. His name is Bill (Geoff Bell) and he becomes an important part of Dolly's life.
The Crimes
One episode, "Night Terrors," was a takeoff on Rear Window. It was my absolute favorite episode of the season. Mike was stuck at home with a broken leg, looking out his window at the people in the flats across the way. It was a clever homage to Hitchcock and so much fun to watch.
I also really enjoyed "The Gumshoe and the Femme Fatale" episode about an aging movie star. Stephanie Beacham played the star and gave it 110%. Talk about a publicity hog.
There were 6 episodes in season 2. You can see a trailer on YouTube. The series is on Acorn TV in the U.S.
Like so many series on Acorn TV, this one is about good people doing their best. Even the criminals have good reasons for what they do, sometimes unintentionally. The scenery along the coast of England is beautiful, the characters are mostly kind and good, the series is charming. Take a look if you can.