I watched Worth on the evening the 20th anniversary of 9/11. On such a day of remembrance, the film felt emotionally raw to me, especially the stories from the people who suffered losses that day. Sara Colangelo directed this film, now on Netflix.
Worth is the story of Ken Feinberg (Michael Keaton) and how his law firm worked through the process of assigning a monetary worth to various claims and individuals who lost lives or suffered injury in the 9/11 attacks. Feinberg's firm had handled cases such as this before, and he went to the President of the United States and volunteered to do the work pro bono.
On his team were Camille Biros (Amy Ryan), Priya Khundi (Shunori Ramanathan), and Darryl Barnes (Ato Blankson-Wood).
They were tasked by the government to administer a compensation fund to keep the airlines from being sued, and potentially, from the ruin of the U.S. economy.
Feinberg started out creating a set of rules that would apply to everyone from janitors to CEOs. He was opposed by Lee Quinn (Tate Donovan), who represented the CEOs; they wanted more than Feinberg's formulas were allowing.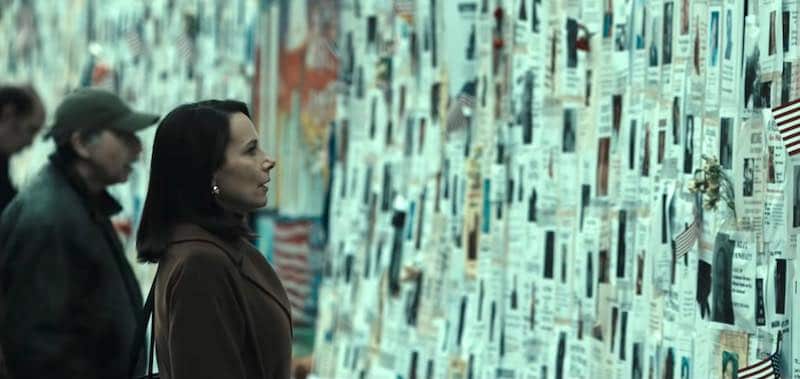 At first Feinberg was insulated from hearing the personal stories of the people who came into his office with claims for the compensation fund. His assistants heard them. I felt like everyone on his staff should have had mental health support for the work they had to do.
Charles Wolf (Stanley Tucci) appeared at a meeting Feinberg called. He became the nagging moral conscience prodding and pushing Feinberg to make his rules for compensation take a look at each case individually. Wolf's blog, called Fix the Fund, gathered more supporters than the compensation fund did.
Karen Donato (Laura Benanti) and a few other people actually got Feinberg's ear, almost by accident. Between meeting people like Karen Donato and interacting with Charles Wolf, Feinberg finally saw that he couldn't use one-rule-fits-all for the compensation fund.
Although the story was about a national tragedy, it was really Michael Keaton's movie. His character arc was the heart of the story. The film was full of legal, moral and philosophical questions. It was a long slog through knotty problems. There were no dramatic courtroom scenes or eloquent speeches. It was simply people trying to do their best at a really hard task.
In an interview at NPR, director Sara Colangelo said, "I was really interested in the moral conundrum of it all – you know, how math and calculation of dollars and cents and the kind of rational, cold approach to actuarial models, how that world would collide with the raw emotion of 9/11 and the heartbreak of thousands of families." With a screenplay by Max Borenstein, and Colangelo's careful hand directing, the film does capture that tension.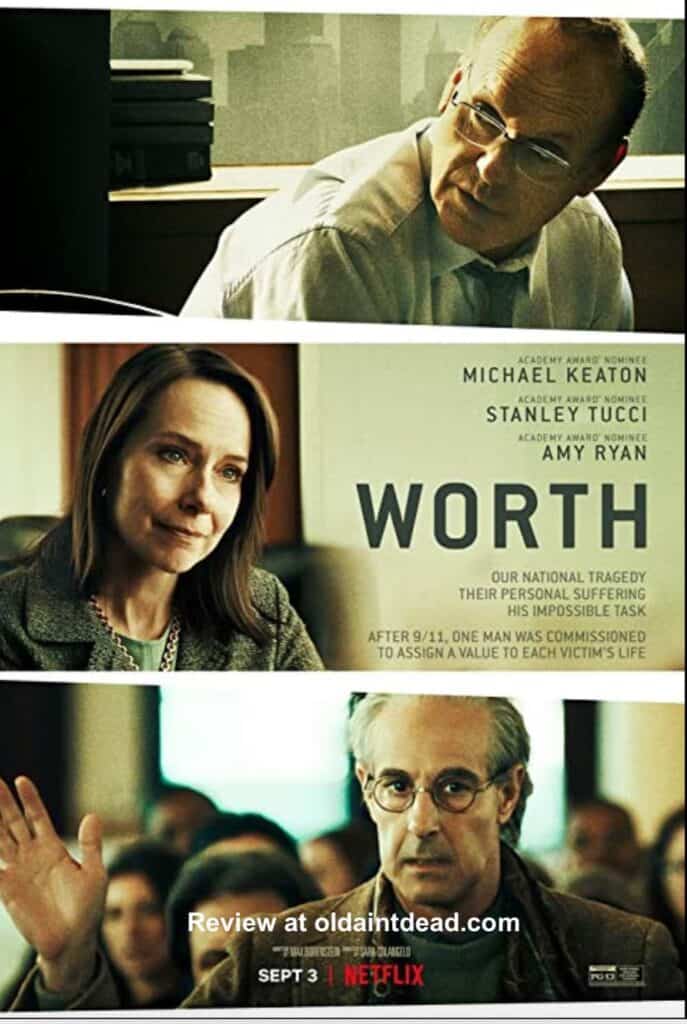 Here's a look at the trailer.
What was your reaction to this film?