Grace and Frankie will release on Netflix on May 8. The new series stars Jane Fonda, Lily Tomlin, Martin Sheen and Sam Waterston. With such a great cast, I feel free to expect great things.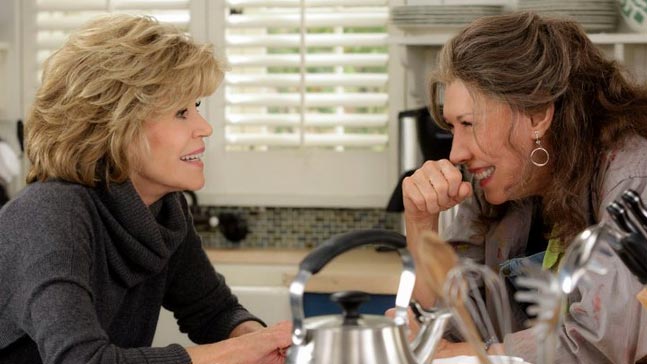 The story is that two women who don't particularly like each other are forced to come together in solidarity when their husbands announce they are now a couple and they intend to run away together.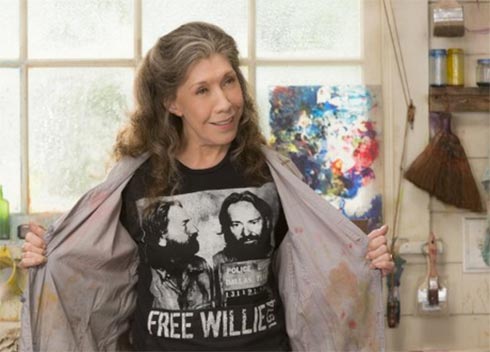 Lily Tomlin plays Frankie. Her character looks like a bit of an old hippie – a rebel I may love. Jane Fonda as Grace looks much more buttoned down.
The series was written and created by Marta Kauffman and Howard J. Morris. It's a half-hour comedy with 13 episodes so it should be easy to watch all of it the first weekend it's available.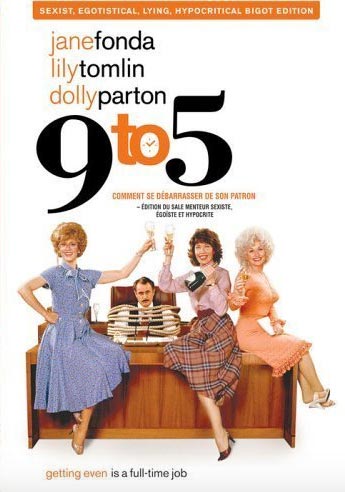 It seems amazing to me that it's been 35 years since 9 to 5. Fonda, Tomlin and Dolly Parton trussed up their sexist ass of a boss (Dabney Coleman) in the early feminist comedy. Thirty-five years a feminist could be the motto for Jane Fonda and Lily Tomlin. They've been living it all these years as individuals. I hope they bring that sensibility to this new comedy.
Jane Fonda blogged about these old friends together in January at Sundance. Look at them having a good time, holding hands, and bringing out big crowds for their talks. Fonda also talks about Tomlin's film Grandma, which showed at Sundance this year.
Are you looking forward to Grace and Frankie?
The Trailer
UPDATED on April 9 to include the just-released trailer.