13: The Musical is a middle school musical about a boy about to turn 13. I found it very uneven with good points and bad points. Overall, I enjoyed it because I love a musical, but it had some big flaws.
In 13: The Musical, Evan (Eli Golden) is 12 when his parents divorce. Evan is preparing for his Bar Mitzvah and plans the biggest party ever. But he and his mom (Debra Messing) leave New York City and go to live at his grandmother's (Rhea Perlman) in Indiana. How can he plan a big party in this tiny town?
Evan has an idyllic summer with his grandmother's next door neighbor, Patrice (Gabriella Uhl). They explore everything the small town has to offer. But when school starts, he quickly ditches her for the cool kids he wants to invite to his Bar Mitzvah party.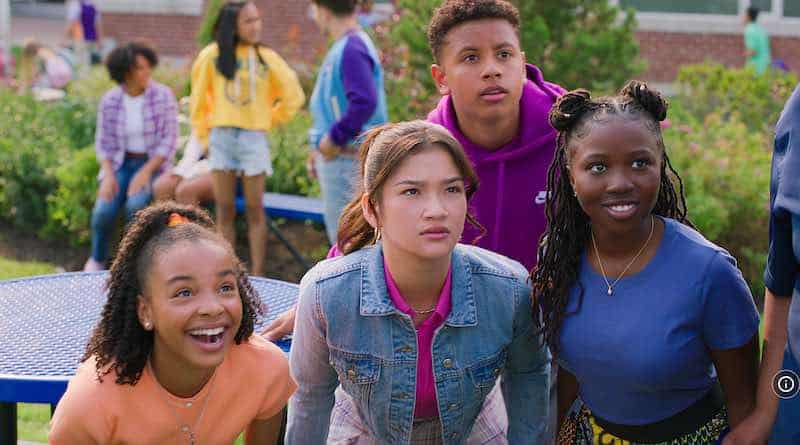 Being in school adds another storyline to the "Evan wants a big party" story already ongoing. It involves two girls, Kendra (Lindsey Blackwell) and Lucy (Frankie McNellis) who both want to be the first person to kiss Brett (JD McCrary).
Both of these plot lines were weakly done and trite. When Evan finally had his Bar Mitzvah it was in a Catholic Church – WHAT? – and included a song and dance number.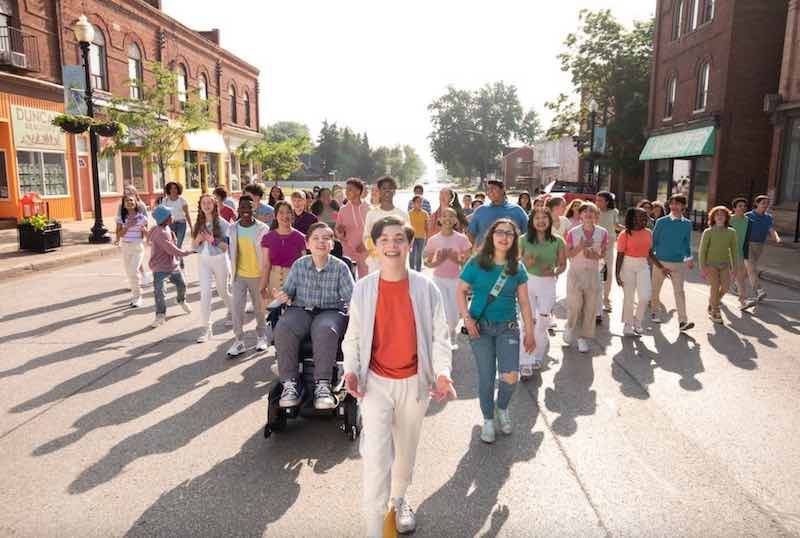 Speaking of song and dance numbers, there were plenty of them. I thought they were the strongest part of the movie. They were well choreographed, the singers were quite good. The songs were odd and flaky, but catchy.
The other part of the movie that I appreciated was the youthfulness of the cast. They (mostly) looked like middle schoolers and often really were in that age range. There were some very talented singers and dancers in the group but the leading actors all looked acceptably early teen. The cast was inclusive and included one talented young singer in a wheelchair, Archie (Jonathan Lengel).
13: The Musical is far from great, but if a film includes singing and dancing it always makes me happy. This film did that.
Tamra Davis directed this Netflix film.