Short thoughts on lots of unrelated media. That's a brain dump.
Elementary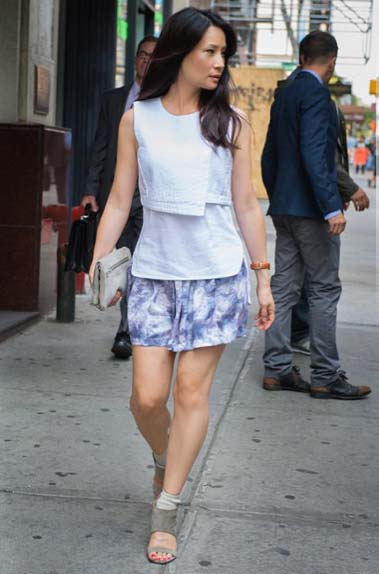 In Elementary, I like Watson (Lucy Liu) being off in her own place with a hunky guy in her bed. I'm not sure I like the flirty little outfits she's taken to wearing. The clothes aren't quite serious enough. Maybe the whole clothing makeover and hunky guy in the bed routine have to do with the fact that Watson is so pissed off with Sherlock (Jonny Lee Miller). Think she'll ever forgive him for running off to London for 8 months?
The Fall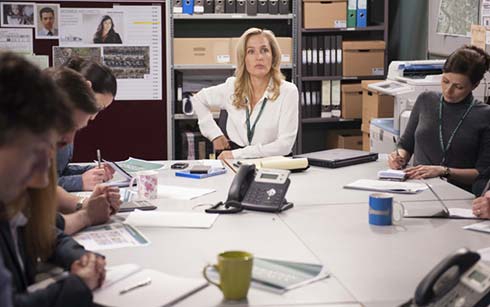 Season 2 of The Fall is now showing in the UK. Netflix announced that it will stream season 2 for North American audiences beginning January 16, 2015. Thank you, Netflix for making the trip over the pond so speedy! This cerebral series stars Gillian Anderson and Jamie Dornan. Here's the official blurb about the new season.
Following Season 1's gripping cliff-hanger and despite Gibson and Spector never actually meeting on screen, the chemistry between the two characters was electric and the escalating rivalry became the lynchpin of the first season and left the audience crying out for more. This critically-acclaimed series picks up immediately from where series one left off, with Gibson in pursuit of Spector. A personal link from Spector's past opens up some clues for Gibson but provokes Spector in a way that threatens to jeopardize the whole investigation. Gibson is forced to take ever greater risks but the closer she comes to capturing him, the more Spector trespasses into her private world, delighting in taunting and provoking her. As the net gradually tightens around him he becomes psychologically ever more dangerous and destructive.
I'm planning to review season 2 after it's been on Netflix for a few days and people have had time to watch it.
State of Affairs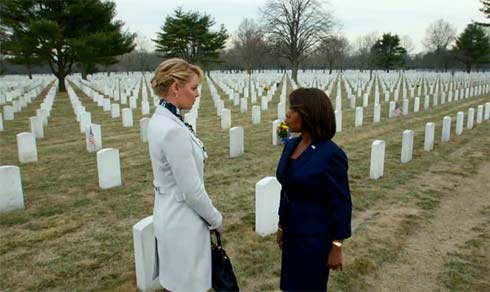 State of Affairs has me all worked up and I haven't seen the first episode yet. Why am I worked up? Because the ads show Katherine Heigl and Alfre Woodard working together, but when the ad is over the only name that gets mentioned is Katherine Heigl.
What is Alfre Woodard – invisible? Alfre Woodard has 106 acting credits listed on IMDB, compared with Katherine Heigl's 40. Woodard has a ton more acting awards than Heigl has.
But let's only mention the pretty blonde lady in the ads, okay? That seems really fair.
Just the other day I saw an interesting article at Business Insider saying the way Firefly was promoted basically ruined the show's chances for success. It's Amazing How Badly Fox Screwed Up Joss Whedon's 'Firefly.' I hope State of Affairs isn't doing the same thing.
Aggravation aside, I will be watching when State of Affairs begins tonight. Fingers crossed that the show is better than the promos for the show.
Alfre Woodard photo by Johnson C. Smith University