Darby Stanchfield is moving herself into the director's chair. She's normally in front of the camera in Scandal. In this short 6 part web series, Scandal: Gladiator Wanted, the Scandal team is looking for a new Gladiator, and Darby Stanchfield is directing.
You can view the series any time on abc.com.
Scandal: Gladiator Wanted is absolutely Scandal to the core, but is funny in ways you've never seen before.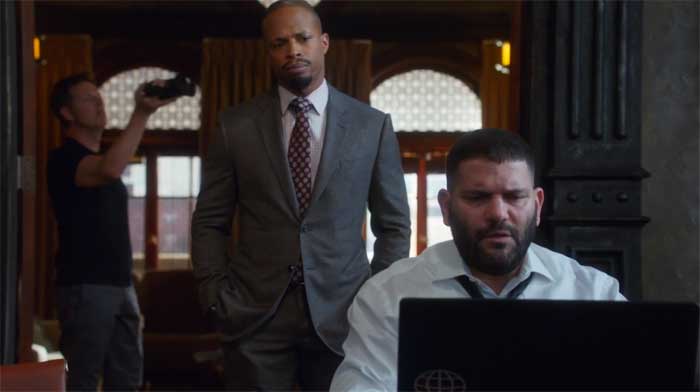 Huck (Guillermo Diaz), Quinn (Katie Lowes), and Marcus (Cornelius Smith Jr.) are interviewing for a new Gladiator. Charlie (George Newbern) records video of the interviews for Olivia Pope's later viewing.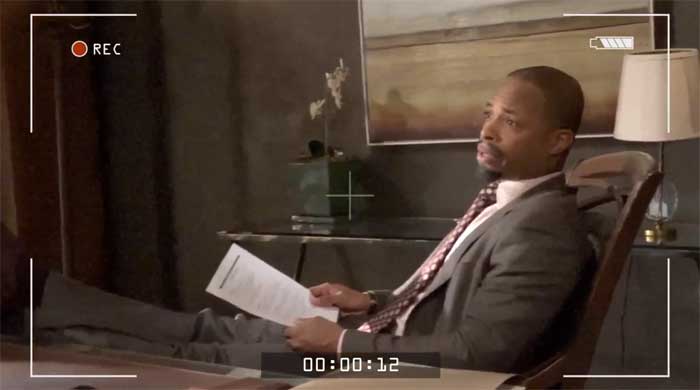 They interview Tina (Irene Choi), Jordan (Maya Eshet) and Patrick (Rafi Silver). None of them are quite right for the job.
Another applicant, Tiffany (Christina Leone), didn't make it through the interview process. In fact Quinn chased her off with a gun in her hand. But Tiffany might turn out to be the perfect Gladiator. We'll find out who the new gladiator is when season 6 premiers on January 26.
Shonda Rhimes created and produced the web series. After you've watched the 6 episodes of the series, check out the video with Darby Stanchfield talking about directing and how the Shondaland studios support women who want to expand their skills.