Freaks is a terrific sci-fi film with a 7 year old girl in the starring role. I always enjoy the sci-fi genre and having a girl at the center of events is a treat. Freaks is exciting, surprising, and filled with great visual effects. You can see it on Prime Video.
There was no exposition in the film. That made the story action packed and each new revelation unexpected. I really enjoyed not being able to anticipate everything that was coming.
Lexy Kolker as Chloe is a young girl. Her dad (Emile Hirsch) won't allow her to go outside because he says people want to kill them. He grills her on answers that will make her appear normal in case anyone questions her about anything. She's happy with her dad for a long time, but eventually she grows curious about what's outside the house.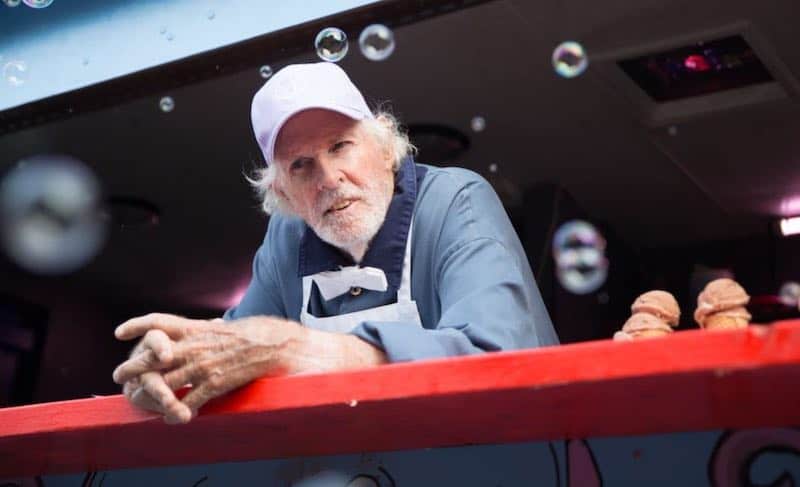 When an ice cream truck parks outside every day with a grizzled Bruce Dern inside, the longing for ice cream gets the better of her. She goes outside.
The ice cream man takes her on a jaunt to the park where he tries to determine what her abilities are. He reveals that he's her grandfather and learns that she can control people's minds when she convinces a cop not to shoot them.
People with abnormal abilities are referred to as freaks and are usually shot on sight.
Going outside and meeting her grandpa starts all kinds of trouble for Chloe and her dad. Her dad has abilities, but not the same ones as Chloe. Chloe learns that her mother (Amanda Crew) is not dead, as she'd been told. She is locked in prison because of her abilities. Her mother is the ghost Chloe talks to in her closet sometimes. But she's not a ghost. Chloe is able to "see" her in the prison where she's held.
The feds realize something is going on in Chloe's house because of her trip to the outside. Agent Ray (Grace Park) leads an attack on the house, her father, her grandfather, and Chloe. During this attack, Chloe is using her powers to try to free her mother from prison. There's plenty of action as the feds outside the house try to kill them and Chloe uses her special powers to do things inside the prison with just her mind.
The film was written and directed by Zach Lipovsky and Adam B. Stein.
I thought young Lexy Kolker was amazing. She was natural and believable and carried the weight of the entire movie with grace. The adult cast around her was excellent, that made her performance work as well.
Here's the trailer.
This film was released in 2019, so you may have already seen it. I just discovered it recently and completely enjoyed it.