Before Jessica Jones began, there was speculation that the relationship between Jessica Jones (Kysten Ritter) and Trish "Patsy" Walker (Rachael Taylor) was a sexual one. It is not.
Best Friends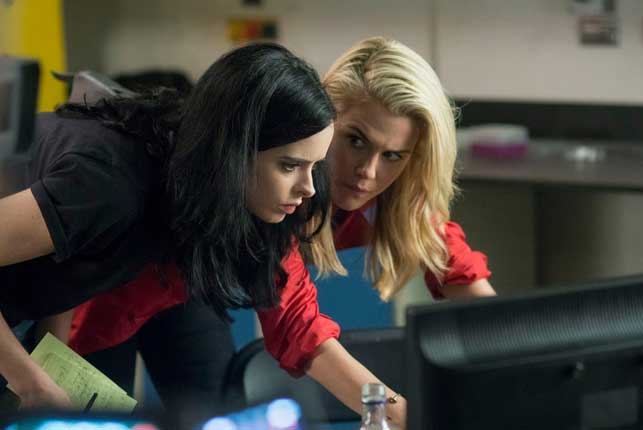 Early previews showing the love between Jessica and Trish made viewers leap to conclusions about their relationship. In fact, Jessica was adopted as a child into the Walker family. She was raised as a sister to the child star Patsy who is the grown up Trish. Jessica lived through the relationship Trish has with her stage mother (Rebecca De Mornay) and understands how it damaged her. They became allies as children and are powerfully connected now. As friends and as sisters.
Of the many things to like about Jessica Jones, the female friendship portrayed by Jessica and Trish is thrilling to watch on the screen. These two have each other's backs, they love each other, they protect each other. They speak in the shorthand of lifelong friends. They offer each other support and advice. They argue and disagree. Jessica and Trish personify the strength of friendship. It's a fabulous dynamic that we don't see often enough on our screens.
Red Hot Lovers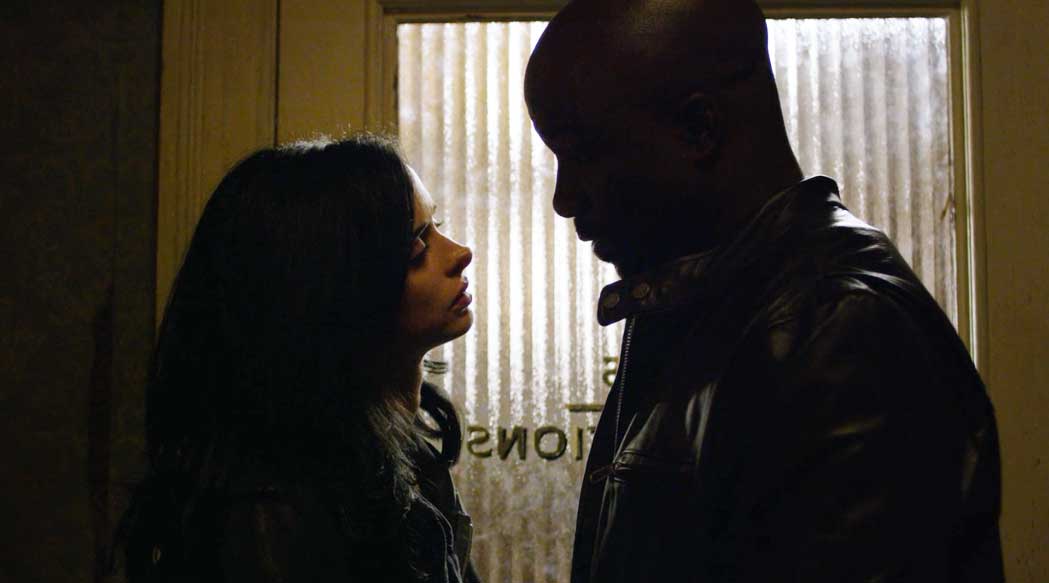 Jessica is not bisexual as it was reported before the series began when Trish was believed to be a romantic partner. At least if she is, we've seen no indication of it. We've seen her in a passionate relationship with a man, Luke Cage (Mike Colter).
Trish appears to be hetero as well. She has a relationship with a man (Wil Traval) in season 1.
Jessica was attracted to Luke before she knew he had super powers like she does. Learning this brought the two even closer together. Imagine finding a lover who understands that one thing about you that makes you "other" and "different."
Since the course of true love never runs straight, Jessica and Luke find they have a huge relationship problem related to the death of Luke's wife. Even though the problem causes a break in their lovemaking, they eventually continue to support each other and care about each other. In short, they are grown-ups who recognize and deal with the sometimes insurmountable complexity of life.
Yes, We Have Lesbians
Jeri Hogarth (Carrie-Anne Moss) is the lesbian in the story. Her part is one written for a man and changed very little when the part was given to a woman. Jeri is cheating on her wife (Robin Weigert) with her assistant (Susie Abromeit). She cheats like a man, she treats her wife the way a man would treat a woman he was divorcing. Her ethics are questionable in many ways. She betrays Jessica and almost gets her killed.
While women were excited to see another lesbian character on their screens, this one turned out to be less than admirable. If Jessica Jones continues in future seasons (and I hope it will), I think there is hope for Jeri Hogarth to reform and become a better person. She made some huge mistakes in season 1 which could result in changes in her life.
Best Friends are the Best
Of these relationships, I most enjoy the story that Jessica and Trish share. Seeing two women work together to accomplish a goal is a big deal. A very big deal.
These two women are willing to die for each other. They will remain together and connected all their lives no matter who passes through their bedrooms. This is how women hold themselves and their lives together – with sisters, with women friends. I say it again: Jessica Jones is everywoman.
What were your reactions to the various friends and lovers in Jessica Jones?