Gentefied, season 2, takes the extended Morales family from Boyle Heights on a season long journey to get the family patriarch Casimiro, or Pop, Morales (Joaquín Cosío) a green card and keep him from being deported to Mexico.
Gentefied uses its 8 episodes to give everyone a story arc, but all the characters revolve around the issue of losing the taco restaurant, keeping Casimiro in the U.S., and family love and loyalty. COVID doesn't exist in this version of the multiverse.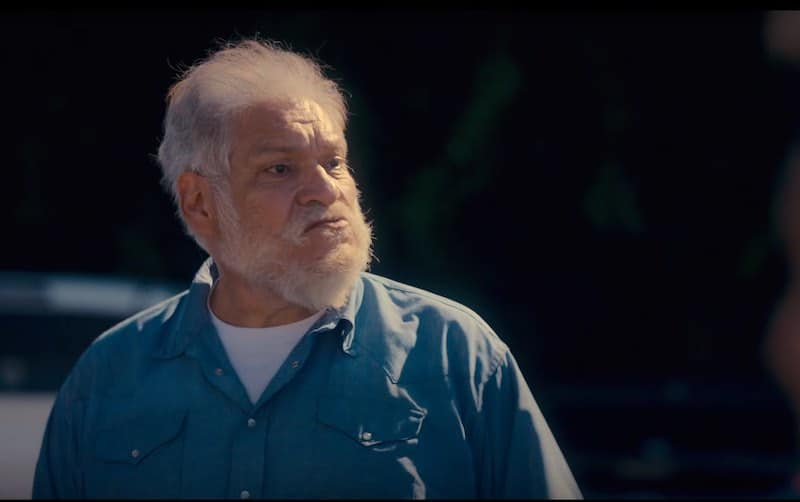 The family comes together to join the fight for Pop to stay in his home. Each contributes in their own way. They spend Thanksgiving and an early Christmas close together in case it's their last in a while.
In this family, there's plenty of drama, fighting, love, and determination. Let's go through some of the subplots.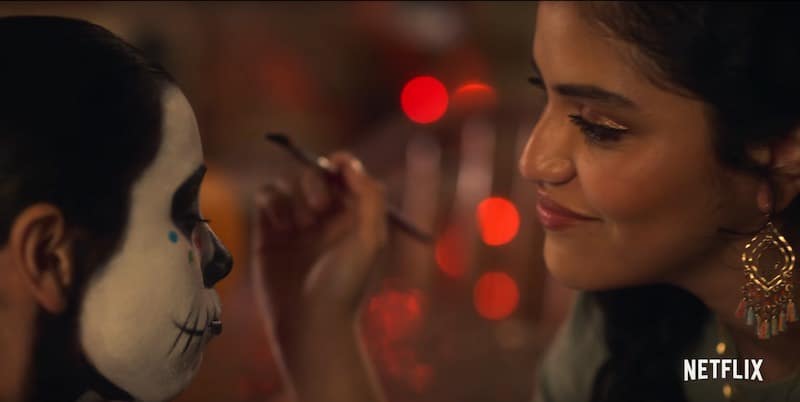 Ana Morales (Karrie Martin), the lesbian artist in the family, uses her art to fight for Pop. She gets a big contract to draw Nike ads and makes her family problem kind of famous. The family was already using social media and interviews and news stories to try to bring attention to their immigration problem, but Ana's art took them over the top.
In season 1, Ana was with Yessika (Julissa Calderon). They are mostly broken up. Ana has a flirtation with her new boss who is representing her with Nike.
Ana's "Nike money" is enough for her to find a nice place for her mom Beatriz (Laura Patalano) and younger sister Nayeli (Bianca Melgar).
Erik (J.J. Soria) and Lidia (Annie Gonzalez) have a baby now. Lidia has a fantastic new job at Stanford University and they are living in Palo Alto with many trips back to Boyle Heights.
Chris (Carlos Santos), the wannabe French chef, meets a gorgeous local chef named Sarah (Emma Zander). It's love at first sight and Sarah changes his goals somewhat. Sarah has a food truck but wants a permanent location. Therein lies a plot twist.
Chris's dad Ernesto (Manuel Uriza) comes from Idaho and brings his own set of expectations and emotions that affect both Pop and Chris.
Pop marries Lupe (Linda Yvette Chávez), who isn't about to let the Morales family traditions make her submit if she doesn't want to.
Put all those people around a Thanksgiving table and sparks fly, turkeys fly, and a few blunts go up in smoke in the back yard.
Overall, season 2 maintained the high quality storytelling that we got in season 1. The emphasis on ICE and immigration gave it some political undertones, but it was all in service of the story of the Morales clan.
Gentefied was created by Marvin Lemus and Linda Yvette Chávez. Women directors in season 2 include America Ferrera and Linda Yvette Chávez.