Women have always taken photos of themselves with their big bellies when they are pregnant. But only recently have those photos been shared with the world. Remember the brouhaha when Demi Moore did it? Well, things have changed since then.
Be warned, if you have fertility issues, this post may be upsetting.
Lost Girl's Anna Silk did a pregnant photoshoot that made the news on ET Canada. It's a celebration of the female form and pregnancy. Here's the video about it.
"I've never been super shy about my body," is Anna Silk's way of putting it. The images are beautiful – an homage to pregnant women. Faye Sadou took the photos.
Minus the gold paint, Silk looks like the original fertility goddess – if the goddess had a white shirt.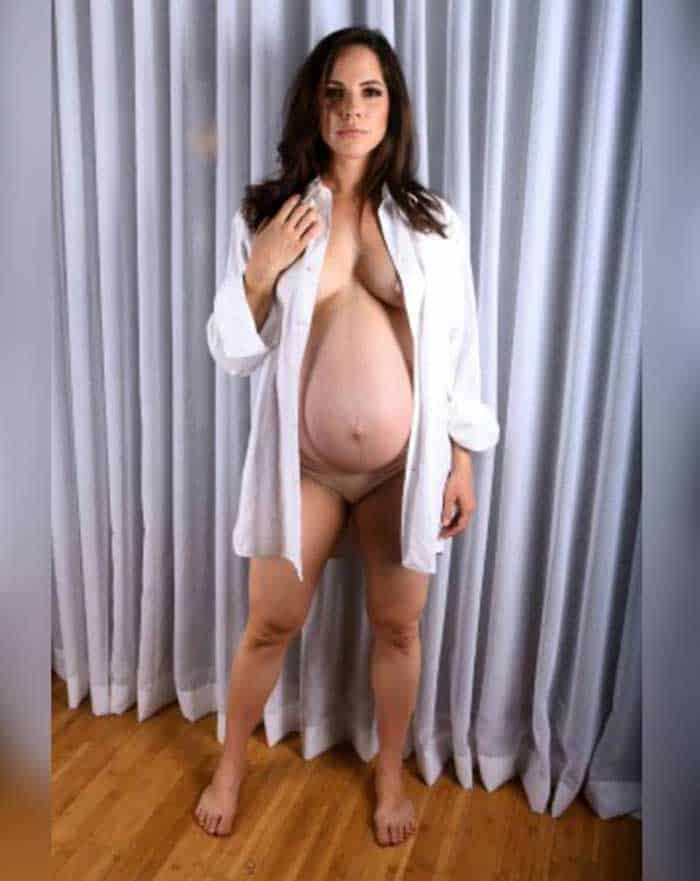 Her first born Sam came along to the photoshoot. No word yet on what boy number two will be named, but we should know soon.
All the best to Anna and her family as they look forward to the birth of the new baby. Health and happiness! Mazel tov!