Just when I think I want to stop following Steven Spielberg on Twitter because he's something of a jerk, he goes and decides to make a biopic about war photographer Lynsey Addario called  It's What I Do.
Aw Yeah. #moviefilms #truth pic.twitter.com/GVfK6TQhuD

— Steven Spielberg (@SpielbergSteve) March 4, 2015
Jennifer Lawrence signed on to star as Addario. The film will be based on Addario's new memoir It's What I Do: A Photographer's Life of Love and War.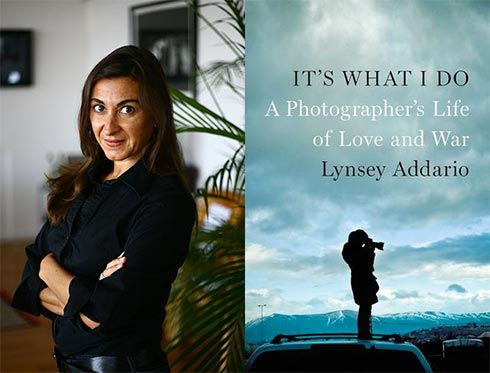 Addario is 41. It isn't often that a film gets made about the life of someone so young. Jennifer Lawrence is 24, so I'm presuming that the story will be about the early part of Addario's career as a war photographer.
For a quick education on why Addario is famous as a photographer, visit her web site at lynseyaddario.com and look at the photos there.
This is the first time Spielberg has directed a movie starring a woman since 1985's The Color Purple, which starred Whoopi Goldberg. 1985. Do the math. That's 30 years. Truth in reporting, Spielberg has produced women centric stories such as The United States of Tara since 1985.
Surely there's some deep message to be unearthed from the fact that one of the most famous directors on the planet only undertakes a film about a woman once every 30 years.
Maybe it's capitalism in action. Jennifer Lawrence is huge now. She's part of the reason films starring women bring in a better return on investment than films about men. Go, Jennifer! You're helping to change the world. May the rate of pay for female stars be ever in your favor.
Yes, a hot young 24 year old can get a lead part in a movie by Steven Spielberg. However, I don't see Hollywood beating a path to the homes of the over 40 women in Tinseltown offering them big parts. I love what Jennifer Lawrence is accomplishing for female-led films – but all is not forgiven, Hollywood. You still need to do better.
There's no word yet on any other casting choices or when the film will be underway or completed.