Nine Perfect Strangers is a complex series full of characters with secrets to reveal and surprises for the viewer. The series is from a novel by Liane Moriarty, who also wrote Big Little Lies. Moriarty is a master at taking a large cast of characters and putting them through various trials that slowly chip away at the secrets behind the story. This series is on Hulu
In Nine Perfect Strangers, Moriarty again teams up with David E. Kelley (and John-Henry Butterworth), who developed and wrote the series. The story takes place in just a few days as strangers come together at a health spa that promises them a relaxing and healing stay.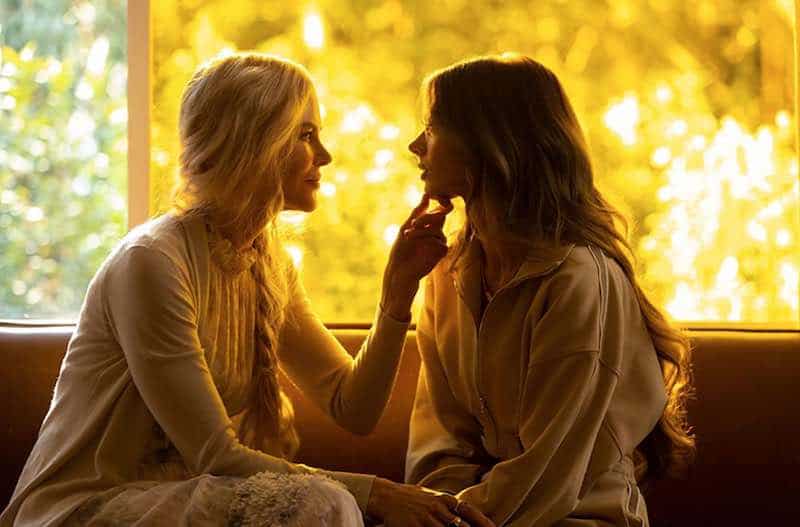 Masha (Nicole Kidman) runs the spa, called Tranquillum. Masha is Russian (when she wants to be). Kidman plays her as ethereal – a wispy angel sent to heal her guests. She's touchy-feely with people and calls them lovey pet names. Actually she's an iron-willed tyrant who is determined to prove her theories that micro-dosing the guests with psychedelics will enlighten them.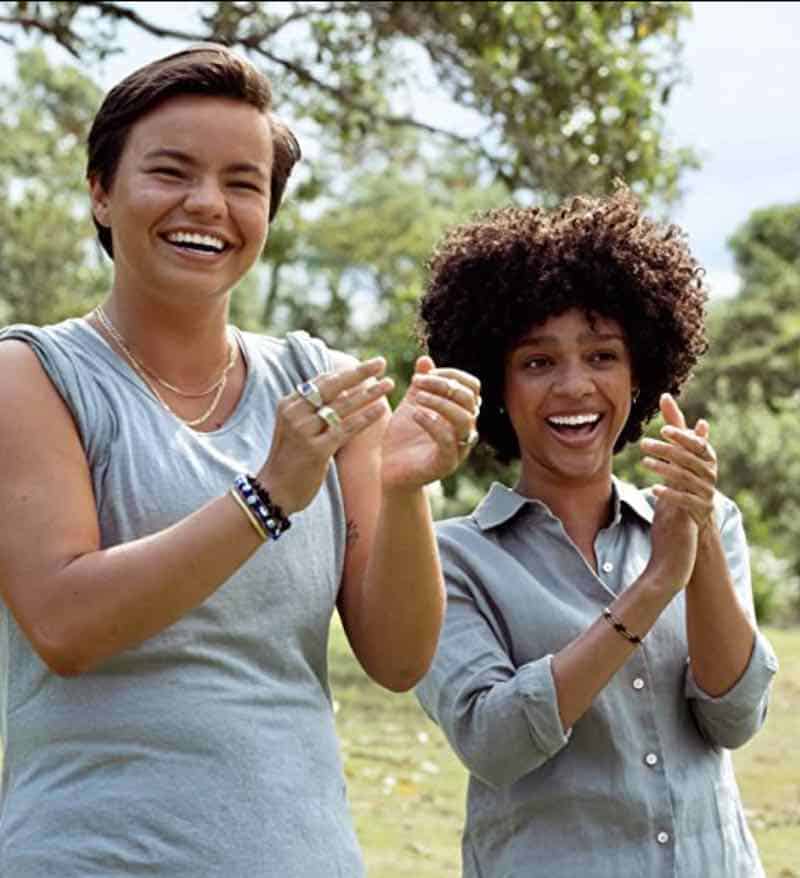 Other than Masha, the rest of the staff consists of Glory (Zoe Terakes), Delilah (Tiffany Boone), and Yao (Manny Jacinto). Masha's relationship with her staff is as complicated as everything else in this story.
The Nine Perfect Strangers
Here's a quick, spoiler free rundown on the guests.
Frances (Melissa McCarthy), a romance novel writer who is losing her publisher, and Tony (Bobby Cannavale), a cynical drug addicted former athlete arrive separately. This is the fourth film McCarthy and Cannavale have done together, but I think it's the first with a romance angle. Their chemistry is off the charts in this as they go from hating each other to loving each other.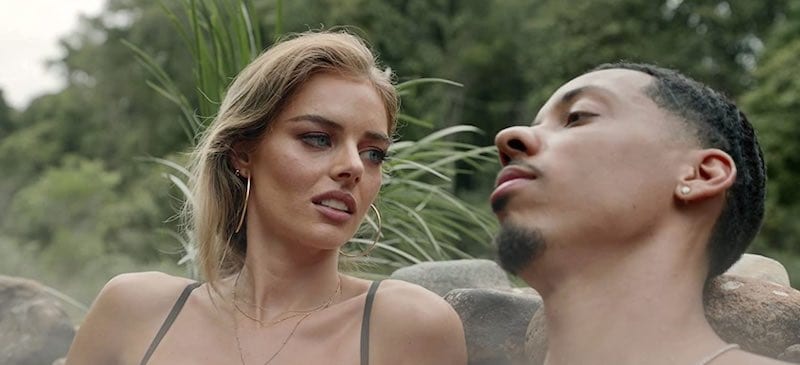 Jessica (Samara Weaving) and Ben (Melvin Gregg) are married. They are impossibly rich and not dealing with it well.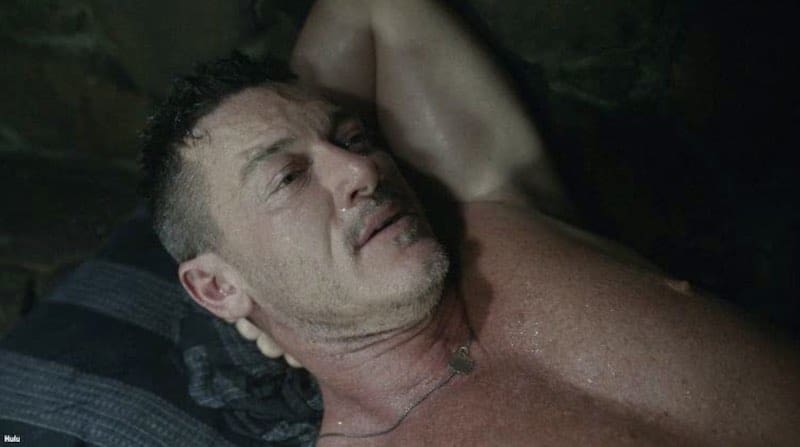 Lars (Luke Evans) is a reporter who thinks he's going to leave at the end of the week with an award worthy exposé on Masha and Tranquillum.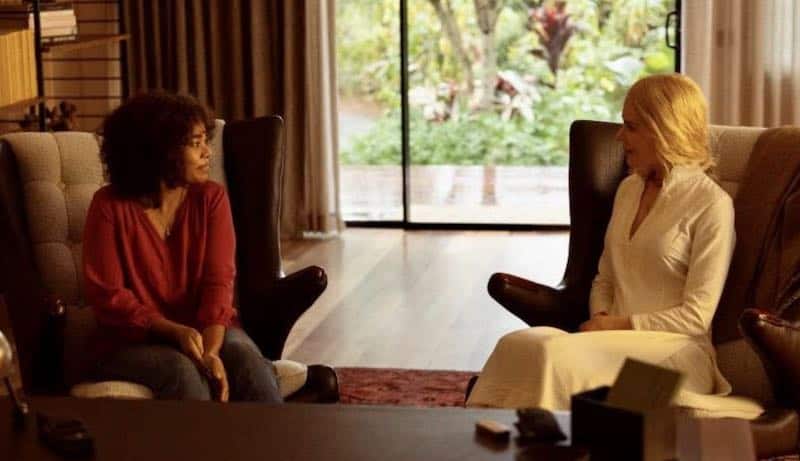 Carmel (Regina Hall) comes alone. She was dumped by her husband and has rage issues.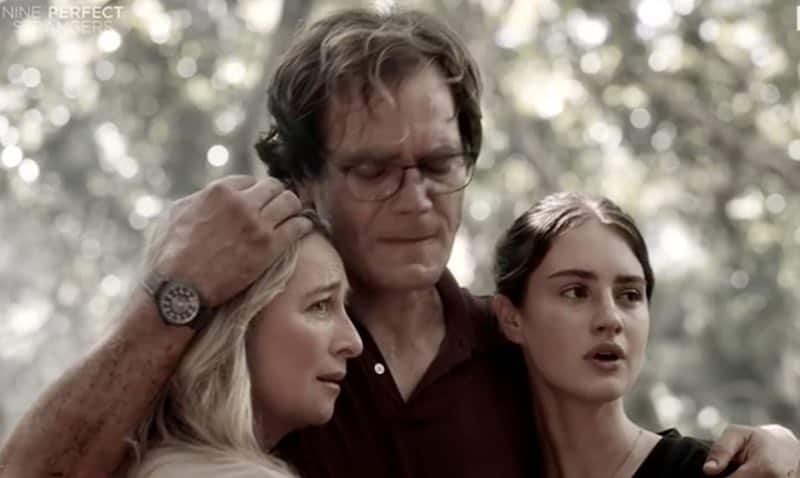 A family including Napoleon (Michael Shannon), Heather (Asher Keddie), and Zoe (Grace Van Patten) are there because Zoe's twin brother committed suicide not long ago and they are grieving in various ways.
This was an all around excellent cast. Every person worked through a wide range of emotions. If I had to single out the most impressive performances I would pick Bobby Cannavale and Regina Hall for bringing that extra Wow to their work.
As the days went by, the staff increased the amount of psychedelic drugs people were given. At first the guests weren't told about the drugs. When they were, they all agreed to keep taking them. Many scenes were hazy drug imbued dreams – talking to dead people, seeing things, saying things you never meant to tell anyone. Masha's methods were unorthodox in other ways, too. She was determined to show the world that her ideas were good and promoted healing.
Jonathan Levine directed each of the 8 episodes. I thought he did a great job with the scenes involving hallucinations. The series was shot in Australia.
Have you seen this or do you plan to see it? I'd love to hear what you thought of the ending.