Always Be My Maybe stars Randall Park and Ali Wong in a romantic comedy about two childhood friends who reconnect after about 15 years apart. The plot is standard romcom material, made noteworthy for its Asian lead characters. That makes Always Be My Maybe a member of a small but growing club. The director is a woman, Nahnatchka Khan.
Sasha (Wong) and Marcus (Park) grew up as next door neighbors in San Francisco. Because Sasha's parents were always working, she spent most of her time next door with Marcus' family. Marcus' mother Judy (Susan Park) taught Sasha how to cook Korean food.
As the end of high school neared, Marcus' mother died in an accident. Marcus got stuck after that. He stayed home with his dad (James Saito). He never moved out. He worked at his dad's heating and cooling business, played with his high school band mates in a dive bar in the neighborhood, and never spread his wings.
Sasha, on the other hand, leaves home and becomes a well-known chef with a number of restaurants. She's famous.
Sasha returns to San Francisco to open a new restaurant. She and Marcus meet, not exactly by accident. Sasha's assistant Veronica (Michelle Buteau) may have had a hand in the meeting. Veronica is a very pregnant lesbian who claims she's having her girlfriend's baby.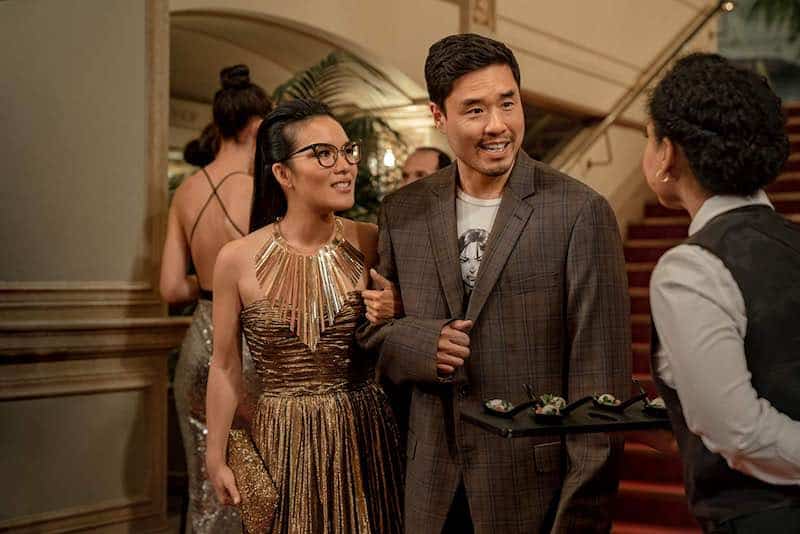 Sasha and Marcus start spending time together. They go through the requisite romcom steps toward love. Frankly, I thought the scenes where the two of them fought had better chemistry than the romantic scenes. They knew each other so well and understood each other. They could tell each other truths. Truths that didn't want to be heard.
Those truths involved family and ambition and fear and love and talent and home and, yes, finding the one. In the case of these two, they've both known who the one was since childhood, but didn't know how to make it work.
Other players in this journey toward happiness and true love included Daniel Day Kim as Sasha's boyfriend, Vivian Bang as Marcus' hilarious girlfriend, and Keanu Reeves as himself. Well, Keanu Reeves as himself but with embellishments.
Always Be My Maybe was written by Michael Golamco, Randall Park, and Ali Wong.
Overall, the film was funny and charming. It's an excellent addition to the romcom genre, particularly since it features the rarity of an Asian cast.
Pin This!
Watch the Trailer for Always Be My Maybe
Did you see this one yet? What did you think of it?