Catastrophe season 2 is much like season 1. But funnier. Rob (Rob Delaney) and Sharon (Sharon Horgan) now have two kids – one is a newborn. Their first born is almost 3 now. This Amazon-only comedy deals with parenthood and marriage and in-laws in season 2. And sex. Always sex.
Here's my review of season 1. Mild spoilers ahead.
Sharon, with two kids, overfull and leaky breasts, and a sore honey pot, is tired and not very interested in sex. Rob is as horny as ever, but frustrated. Much of the humor in the series is about sex. Or penis size. Or boobs. Or all at the same time.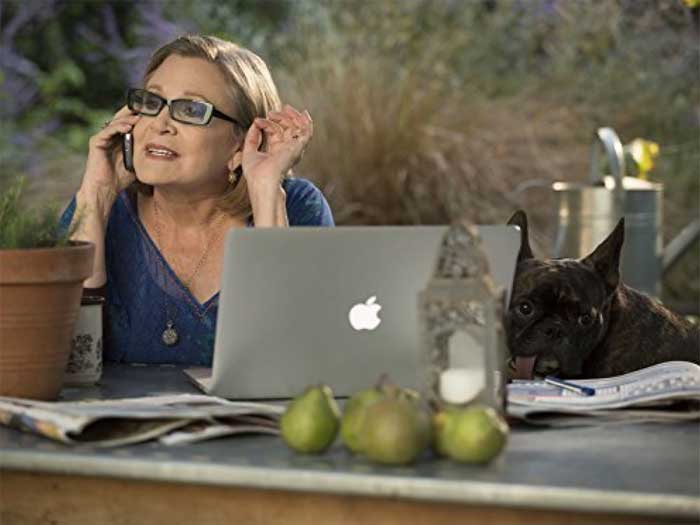 The grandparents drive everyone crazy. Rob's mom (Carrie Fisher) comes over from America for the birth of the new baby. She spends most of her time "E-baying" or saying inappropriate things.
Sharon's dad (Gary Lilburn) is developing dementia and her mom (Frances Tomelty) wants to move to London to be near the grandchildren. Sharon and her brother Fergal (Jonathan Forbes) argue over who should take the responsibility for helping their mother with their father.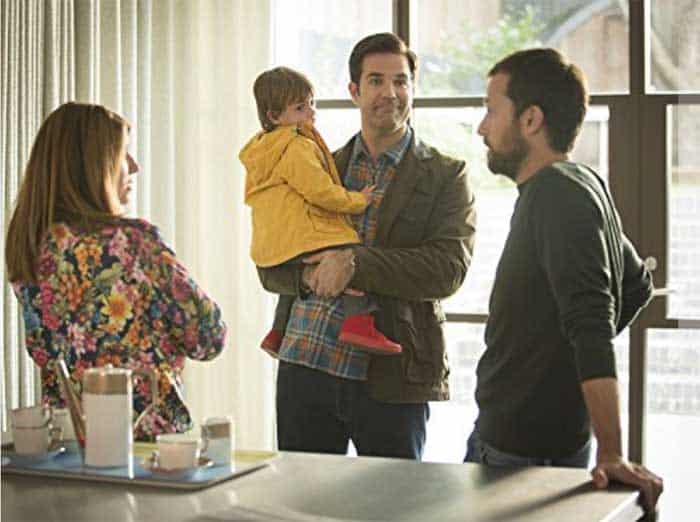 Fergal borrows money from Rob – who neglects to tell Sharon about it. When she finds out, there's a big argument. Big arguments characterize the relationship between Rob and Sharon, but they always work through it.
Neither Rob or Sharon are happy with what they are doing. Rob doesn't like his job. Not only is he selling useless drugs, but there are too many beautiful women in his workplace. Sharon doesn't like being a stay-at-home mom. She wants to go back to teaching. Maybe a weekend in Paris will cheer them up?
Their friends are involved in marriage breakups, drug overdoses, paying for sex, and assorted other mishaps. Mark Bonnar, Daniel Lapaine, and Ashley Jensen play these parts, not necessarily in that order.
Questions of fidelity come into play in season 2. Rob is a straight arrow, despite being the horniest man in London. But Sharon drinks too much, which is sometimes a recipe for disaster. Or catastrophe. Or a cliffhanger.
I don't think Catastrophe is for everyone. It's gross about sex while somehow managing to be tame and quirky about it. There's something important and beautiful between Rob and Sharon, despite all their arguing. I don't like either one of them very well, but I understand them both. More importantly, I agree with much of what they have to say about life and the world. Maybe I do like them. I definitely like how funny they are.
Season 2 has 6 half hour episodes, so you can binge watch the whole season with only one bathroom break.
Once again, Rob Delaney and Sharon Horgan share the writing credits for this season.