Disappearance at Clifton Hill stars Tuppence Middleton, which is the reason I wanted to watch it. She turned out to be an unreliable protagonist as Abby, a woman who tries to solve a crime she witnessed at age seven.
Disappearance at Clifton Hill is set in the Niagara Falls area in this Canadian production. Abby grew up there. When her mother dies, she returns. She and her sister Laure (Hannah Gross) have to deal with the sale of their mother's rundown motel.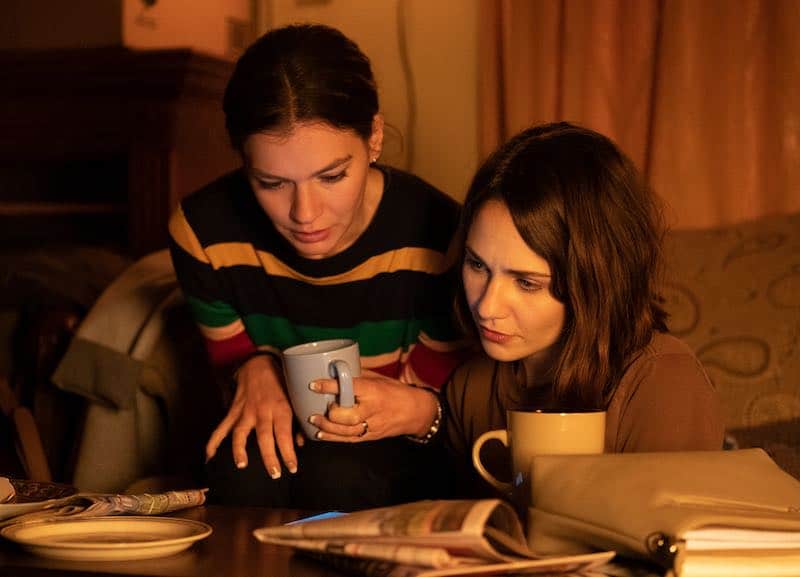 The sisters don't agree on what to do with the motel. Even more problematic, Abby is a chronic liar. She has serious psychological problems. Even her sister can't trust what she says.
Her psychological issues may be related to a kidnapping she saw at age seven. She revisits the spot where it happened. While she's looking around, a diver comes up out of the river. He brings up things that come over the Falls. The diver is played by none other than David Cronenberg. His character, Walter, is the silky-voiced creator of a podcast that is part history and part conspiracy theory.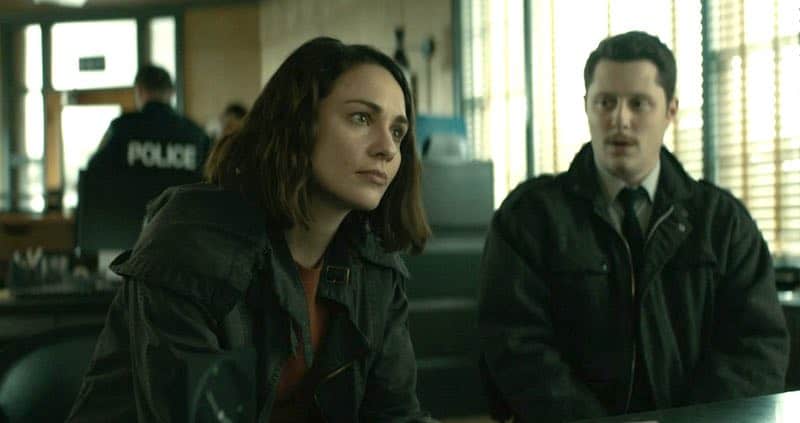 Abby tries telling the police about the kidnapping from 25 years ago. They dismiss her concerns quickly.
Abby and Walter's interests feed off each other. They are both interested in the kid – who is listed as a suicide according to Walter. Between information Walter provides, old news articles, and photos Abby finds among her mother's things, she starts putting together what seems like a real case against the Lake family.
The Lake family, currently headed by Charlie Lake (Eric Johnson), owns almost everything in the town. In fact, they are the ones buying the motel. Walter thinks all the men in the family were perverts. Also involved are the parents of the missing boy. They are working magicians who use a live tiger in their act.
Abby investigates all this on her own. She finds the people she thinks did the kidnapping. She confronts people who could be dangerous and builds up a case that seems credible. She takes it to the police again and this time they pay more attention.
But don't get too comfortable with the mystery, because there's a big twist at the end.
All the performances were low key, but I enjoyed Tuppence Middleton as the troubled lead character. The film was dark, often using loud screeching music like in a horror film.
If you take a look at this film, please share what you thought of it.