Mississippi Damned is an examination of what keeps people trapped in a cycle of poverty and abuse, and how some of them manage to escape.
If you watched the excellent documentary What Happened, Miss Simone? you know that Nina Simone wanted to be a concert pianist. And you probably already knew that Nina Simone wrote the song "Mississippi Goddam" which inspired the title of this movie. The most accessible character in the film, the one we root for the most, is young Kari Peterson. She's played as a young adult by Tessa Thompson and as a child by Kylee Russell. Like Nina Simone, Kari wants to go to college to develop her talent as a pianist and composer.
Spoilers ahead.
Here's the story synopsis:
Wanting to escape was the easy part. Taking place in 1986 and 1998 and based on a true story, three poor, Black kids in rural Mississippi reap the consequences of their family's cycle of abuse, addiction, and violence. They independently struggle to escape their circumstances and must decide whether to confront what's plagued their family for generations or succumb to the same crippling fate, forever damned in Mississippi. Bitterly honest and profoundly subtle, writer/director Tina Mabry successfully captures growing up in a world where possibilities and opportunities seem to die in the face of the suffocating reality of physical and sexual abuse, obsession, and a myriad of destructive compulsions.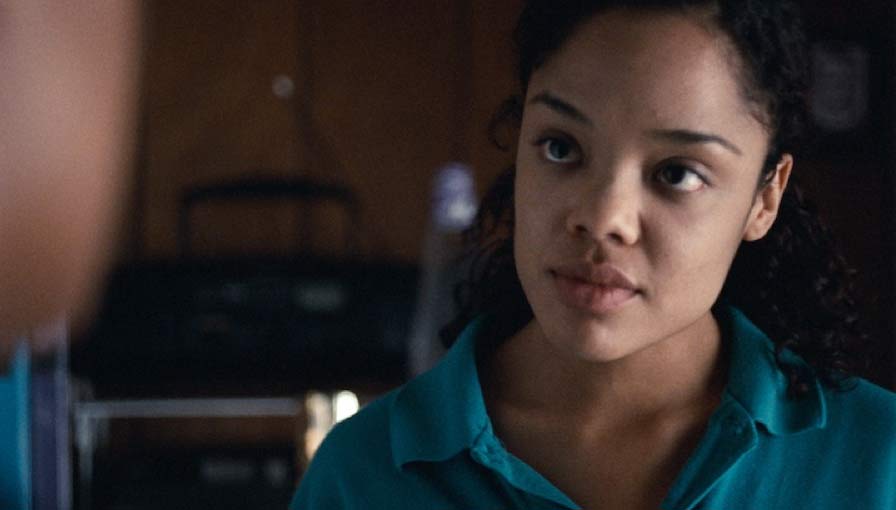 The women hold the world together in Mississippi Damned. Mothers, grandmothers, aunts. The women aren't without blame but they are the ones who mostly hold down the jobs, who mostly make sure the children are fed, and who mostly encourage the children to try to escape. Under the watchful eyes of the women in her extended family, Kari plays her piano and dreams of college in New York, away from the state college where she would be trained as a music teacher.
The men are less able to escape. Work is hard to find, or to keep. Sammy Stone finds a chance with basketball and attends college amid great admiration. But once college is over he can't find his way. He has a taste for young girls, a taste he developed with young Kari when she was only about 8 or 9. When his wife finds him with the underage babysitter, shame drives him to an extreme solution.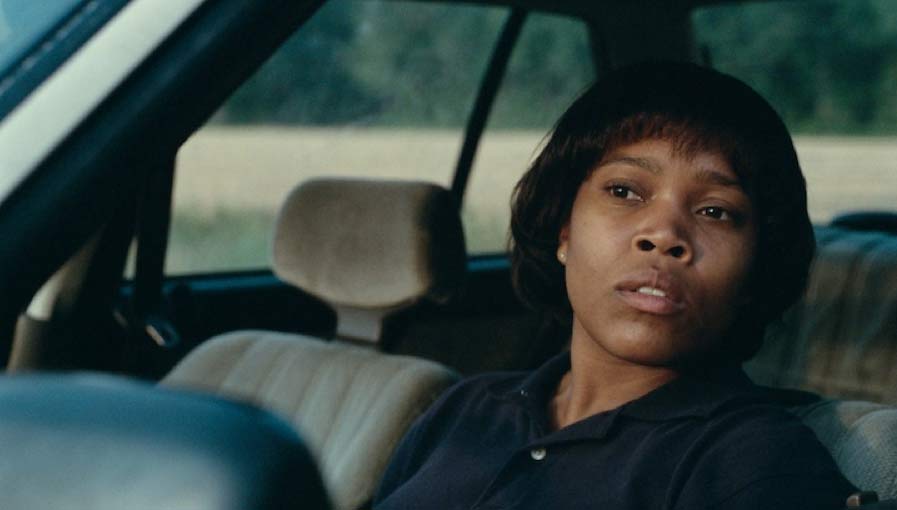 Leigh, a lesbian in a place where she cannot find anyone else like her, doesn't find her way out. Her situation is heartbreaking. If she were somewhere else, some larger town, she might thrive. The homophobia in her community is enough to make her lose it.
DB Woodside, Malcolm David Kelly, Tonea Stewart, Adam Clark, Jossie Harris Thacker, Simbi Kali Williams, Cynthia Addai Robinson, and Michael Hyatt are also featured in the film.
"You see options when you thought you ain't had none," was the message for me.
You see options when you thought you ain't had none," was the message for me. There was money about. There were homes, cars, rent money. But because of family, of childhood abuses, of pride or shame, using that money to load up the car and keep going didn't seem like an option. Some who left came back soon after. Gambling, alcohol, violence, abuse – they were mixed in with love and warmth and laughter and heart.
The film was released in 2010, but couldn't get proper distribution. Partly because there was one other black-themed film that year. Two black-themed films would definitely be too much for the audience to take! Thanks to the work of AFFRM + Array, the Ava DuVernay project, Mississippi Damned was recently picked up by Netflix and can now be seen by a large audience.