Season 2 of One Mississippi is on Amazon Video. Tig Notaro – with Diablo Cody – created this comedy/drama based loosely on Tig's own life.
Season 2 sees Tig stay in Mississippi with her stepfather and brother, trying to make a go of a radio show produced by Kate (Stephanie Allynne). The radio show is a combination of conversations between Tig and Kate, music, and one guest visit from singer Cassandra Night (Missi Pyle).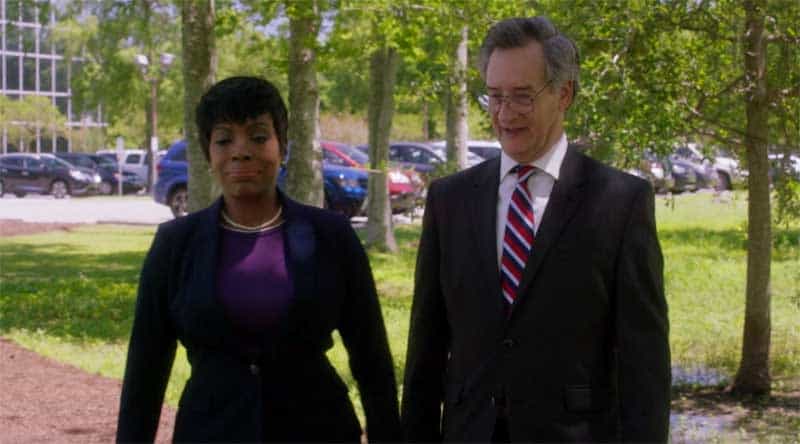 Season 2 has three storylines. Everybody gets a chance at love. There's Bill (John Rothman), Tig's stepfather. He meets Felicia (Sheryl Lee Ralph), a woman almost as organized and regimented as he is. They fall for each other in their own special awkward way. The romance between Bill and Felicia runs smack into institutionalized racism, as Bill's new reading list and attendance at a wedding with Felicia so brilliantly demonstrate.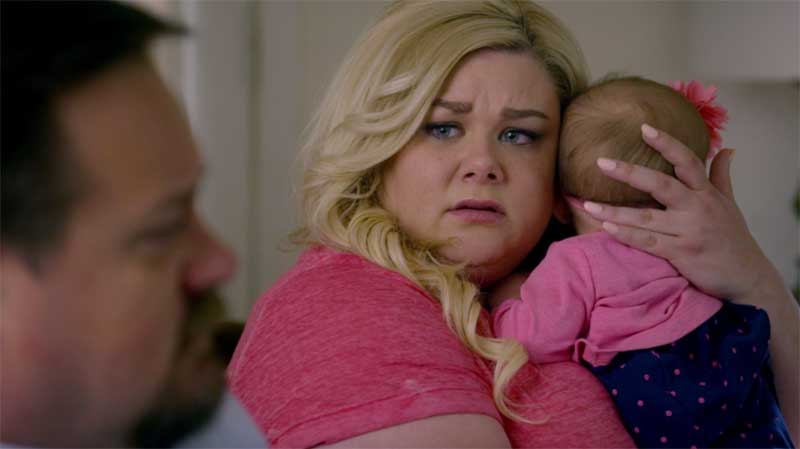 There's Remy (Noah Harpster), Tig's brother. He meets Desiree (Carly Jibson) while on his spiritual quest – she brought cookies to the church supper. He falls for her, and that includes her infant daughter. Talk about U-Hauling – Desiree moves into Remy's bedroom with all her piles of stuff quicker than a first date.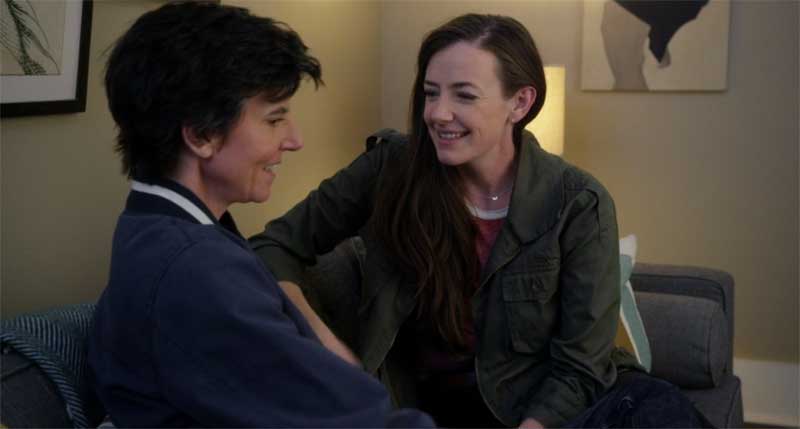 And there's Tig herself. She fell for Kate their first meeting back in season 1, but Kate maintains she's straight. So Tig dates Phoebe (Angela Trimbur). That's a no go. She dates singer Cassandra Night. Also a no go. Meanwhile Kate is facing up to the feelings she has for Tig. They might be more than friendship.
Mixed in with all the attempts at relationships and human connections, Tig digs open some painful memories about her past abuse and molestation by her step-grandfather. It's heavy stuff, and she talks about it on the radio with Kate. Hearing it brings up some burdens weighing down Remy and makes Bill wonder why he didn't know anything about it.
The conversations about Tig's past abuse are triggered by a current abuse to Kate and several examples of male misbehavior from Kate's past that she tried to brush off as normal.
Issues involved include keeping silent vs. telling, believing the victims instead of the perpetrator, going to the police, and ultimately healing. Unusual themes for a comedy series, but worked in amongst the heavy stuff is Tig's droll humor.
In season 1, the heavy themes dealt with Tig's health challenges. In season 2 she seems much healthier. Thank goodness.
There's one funny fantasy sequence. Tig sees Kate approaching their studio. What she hears in her head is a love song they sing to each other complete with dancing. (By the way, their singing is terrible.) The love song comes to a screeching halt when Tig sees Kate's real mood.
I love Tig's sense of humor. She always makes me laugh. She's been through an incredible amount of pain. I have great respect for her as a person and as the creator of One Mississippi.
The women directors in season 2 include Tig Notaro, Minkie Spiro, and Wendey Stanzler.
I enjoyed season 1 of One Mississippi. Season 2 is even better. The only problem is 6 half hour episodes are simply not enough.