Signora Volpe is a 3 part series about a British spy named Sylvia Fox (Emilia Fox). She goes to her niece's wedding in Italy and falls in love with the place. She decides to stay. But her spy instincts are strong and she can't help following her training into possibly dangerous situations.
When I say Signora Volpe has 3 episodes, that doesn't mean a quick watch. Each episode is the length of a full movie. Emilia Fox is a charming lead character and the scenery in Italy is stunning. The series isn't great, but it's watchable enough.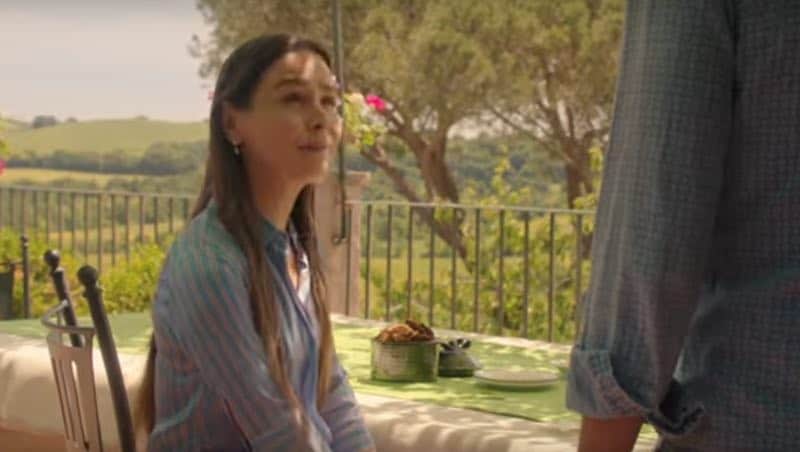 Sylvia's older sister Isabel (Tara Fitzgerald) lived in Italy with her husband Matteo (Matteo Carlomagno). Their daughter Alice (Issy Knopfler) was getting married and Sylvia headed there for the wedding.
Sylvia's life in London was spy, spy, spy all day long. Except she'd been promoted to management and had to work in the office, not the field.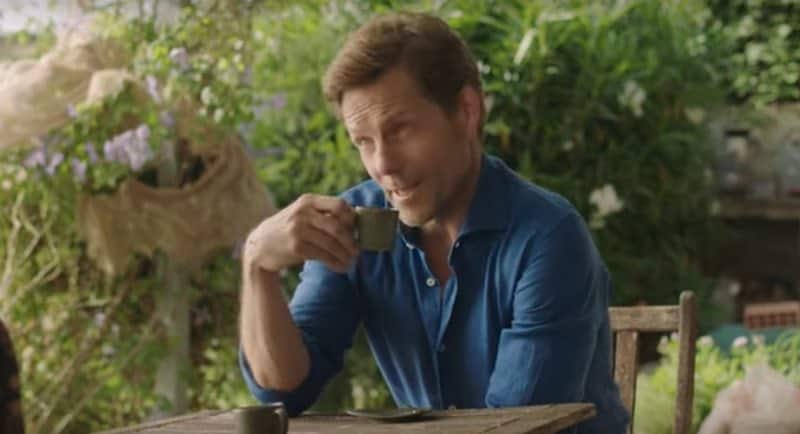 She was sleeping with her ex-husband Adam (Jamie Bamber) and was ready to let him go once and for all. When she reached Umbria, she was struck by how beautiful it was there and before the first episode was played out, she bought a derelict old house and put down roots.
Alice's prospective husband Tomasso (Giulio Corso) didn't show up for the wedding. Unasked, Sylvia swung into investigative mode and found dead bodies, shady characters, and worrisome murderers in his background.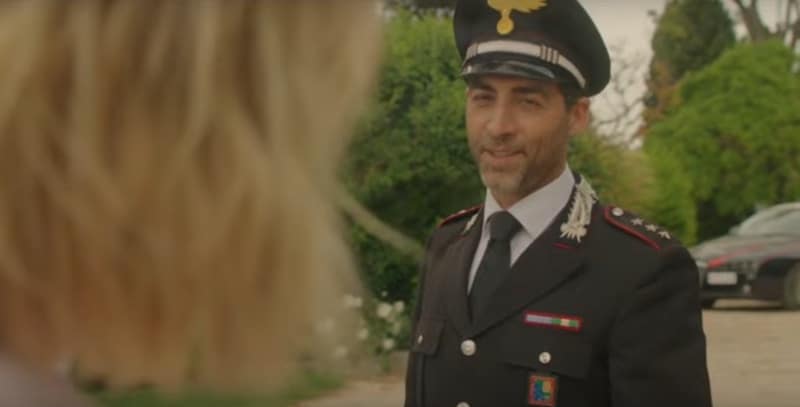 It's during this first "case" that Sylvia meets Capitano Riva (Giovanni Cirfiera). They take to each other in both a professional and romantic sense, but things are complicated where they are concerned.
In the second episode, Sylvia helps an old friend with an archaeological dig and finds a skeleton. Everyone thinks it's a missing girl and they all think they know who the killer is – a man still living in the town. She gets that one all figured out.
In the third episode Sylvia tries to save the son of a Russian politician she knew well years ago when she was stationed in Moscow. Mixed in with that plot is a subplot about finding a stolen truffle pig. Life in Italy is not like life for active spies, now is it?
There are some action scenes, some kickass fights, talk about the proper way to slice garlic, and meaningful conversations between Sylvia and her sister Isabel. Some of the talks are about their father, who Sylvia barely remembers. This storyline is open ended. If there is another season I expect it to be picked up and dug into even more. Another potential plotline for further development is the budding relationship between Sylvia and the Italian Capitano.
The series is mostly in English. The Italian is seldom translated or subtitled (except when it is). There's not enough Italian to prevent you from following the story.
Rachel Cuperman and Sally Griffiths created the series. You can see the entire series on Acorn TV.