The Little Mermaid turned out to be a bit of a disappointment to me. Overall, I love a musical, and director Rob Marshall has made musicals in the past that I loved. I have hard to pin down and vague feelings about The Little Mermaid being less than wonderful. Perhaps it's because of the 2 hour and 15 minute running length, but that isn't all of it.
It wasn't the inclusive cast, which ignited the ire of the white supremacist bros on social media. Halle Bailey as Ariel was lovely and an excellent vocalist. The Queen (Noma Dumezweni) was perfectly fine. And the various mermaids of color looked beautiful.
In theory, everything was done right. The Disney animations were well done. The underwater scenes looked convincing. The familiar songs were well performed and the new songs (with Lin-Manuel Miranda's fingerprints all over them) were cute and fun.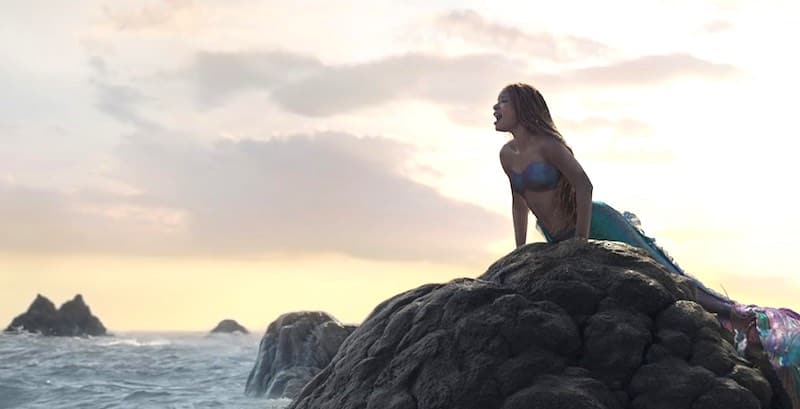 The iconic poses were recreated faithfully. It was all so familiar. And so long!
Maybe it was too familiar. There was nothing to really spark your notice. It seemed dull. I don't know how children watching this for the first time would feel. It wouldn't be familiar to them. Maybe I'm being too harsh. If you have young children who watched this, I'd like to know how they reacted to it.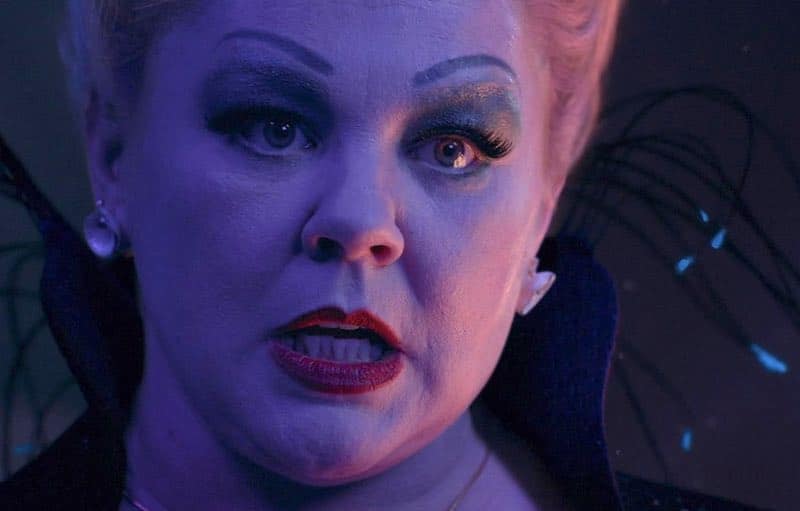 Melissa McCarthy was having a ball playing the evil Ursula. Eric (Jonah Hauer-King), the prince who fell in love with a mermaid, was suitably handsome, charming, and could sing. However, Javier Bardem as King Triton looked like his merman outfit was turning him to stone.
What about the animated characters? The funny crab, Sebastian (Daveed Diggs), was delightful. Little Flounder (Jacob Tremblay) was cute and sweet. And the silly bird, Scuttle (Awkwafina), added some fun. Disney hit a home run with these characters.
I did love how Ariel took back her voice on her own and defeated the evil Ursula on her own. No need to rescue the pretty maiden in this version. And no prince who was only willing to marry a woman who could never talk!
The thing that always raised my hackles about the little mermaid story was the fact that the romance in the story depended on Ariel being unable to speak. That made her the perfect woman in Hans Christian Andersen's mind.
Does it bother anyone else that Disney has painted all mermaids as sirens in this version of the story? A whole generation of kids now think mermaids are all sirens. Not all mermaids, Disney. Keep your mythology straight.
If you missed it in the theaters, it's now free on Disney+ or available to rent on Prime. What did you think about the movie? Let me know in the comments.