The Mess You Leave Behind (El desorden que dejas) is a Spanish language mystery series streaming on Netflix. It's a well-written series with two exceptional Spanish actresses in the lead roles. Mystery fans will enjoy it.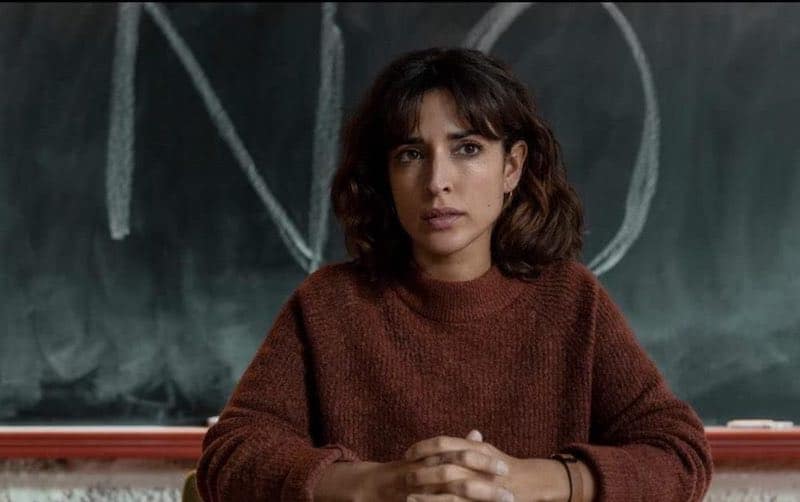 The Mess You Leave Behind (El desorden que dejas) is told in two parallel timelines, mere weeks apart. In the present timeline, replacement teacher Raquel (Inma Cuesta) heads to a fictional town in Galicia to take over a teaching job. It's her husband's home town.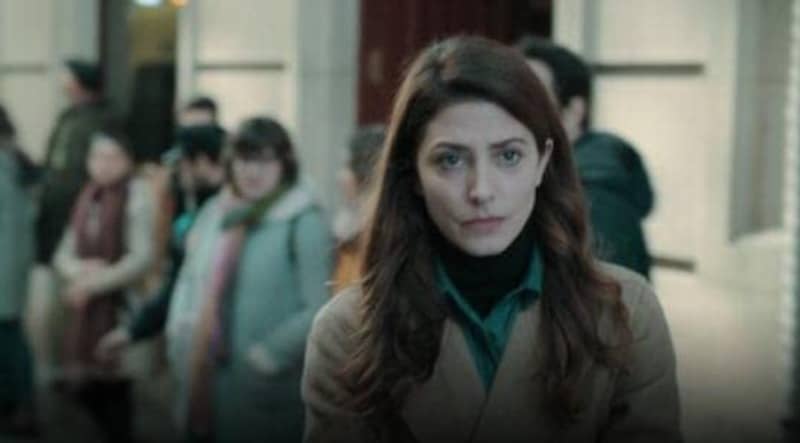 Raquel is taking over a high school literature class. The previous teacher, Viruca (Bárbara Lennie), died three weeks ago. No one tells Raquel that Viruca supposedly committed suicide. Viruca's husband Mauro (Roberto Enríquez), a fellow teacher, insists it was murder.
Inma Cuesta and Bárbara Lennie are both wonderful as they step through the 8 episodes of this suspenseful mystery series.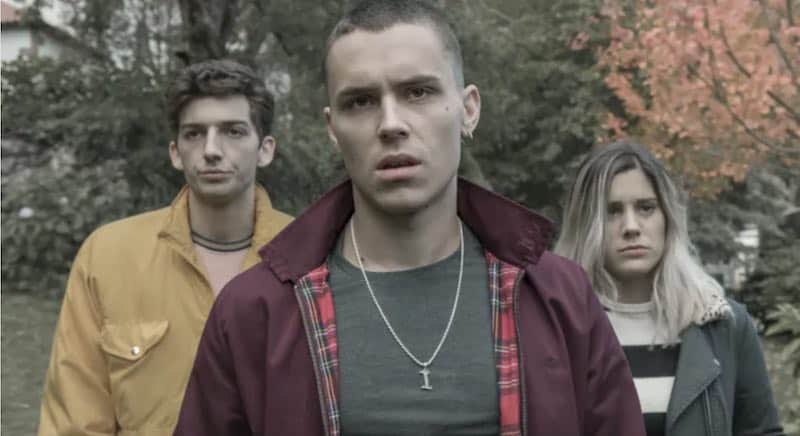 Goaded by Mauro and three rebellious students – the closeted Roi (Roque Ruíz), the agressive Iago (Arón Piper), and outspoken feminist Nerea (Isabel Garrido) – Raquel begins to investigate what really happened to Viruca. We see Raquel's investigation and story and then we go back in time a few weeks and see what Viruca did that Raquel now discovers.
Raquel has had issues with grief after the death of her mother. Her best friend Tere (Abril Zamora) provides support she can't find anywhere else. Other people who should be helping and supporting her treat her as if she's crazy and delirious.
Raquel is harassed by the students, even blackmailed. Local people, including Raquel's husband Germán (Tamar Novas), try to get her to leave things alone. Germán wants to help his family recover their business. Iago's father, Tomás (Alfonso Agra), wields power in the town and over Iago. There are lots of secrets and lots of reasons for different characters to look guilty of murdering Viruca.
I liked the alternating timeline approach to the story. It was based on a novel by Carlos Montero. Montero wrote the script and even directed a couple of episodes. Also directing were Sílvia Quer and Roger Gual.
The mystery and suspense and surprise twists held up very well for me until the last couple of episodes. I thought things were contrived toward the end as the last few secrets were revealed. Overall, however, this is a very well-done mystery series and I certainly recommend it.
Take a look at the trailer for The Mess You Leave Behind (El desorden que dejas).
What do you think? Are you going to give this suspenseful mystery a try?