Sisters is coming! December 18! Tina Fey. Amy Poehler. Maya Rudolph. Run, don't walk to your nearest multiplex to watch this film!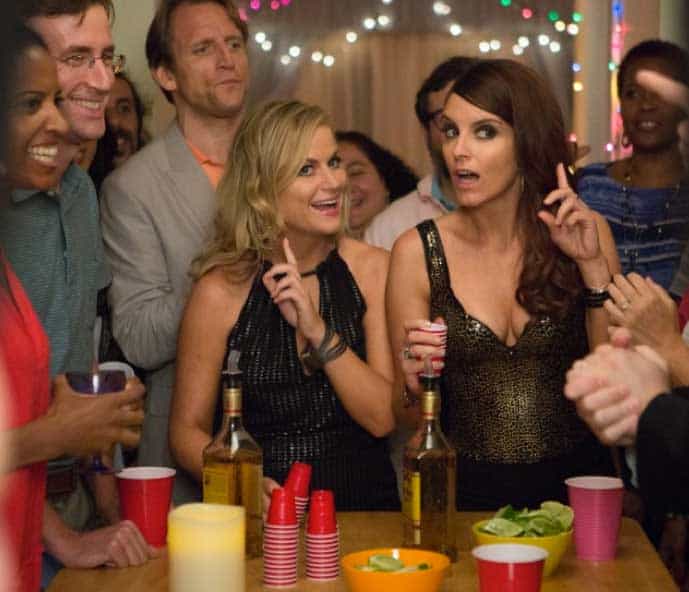 You want more funny people? Those three aren't enough? Cripes. Okay, here they are: John Cena, John Leguizamo, Ike Barinholtz, James Brolin, Kate McKinnon, Madison Davenport, Adrian Martinez, Dianne Wiest, Heather Matarazzo and yet more people running around like idiots.
Jason Moore is the director. Paula Pell wrote the screenplay for this comedy. Paula Pell wrote the roles of the sisters just for Tina Fey and Amy Poehler, which shows what a sensible woman Paula Pell is. The plot synopsis – if it even matters – is, "Two sisters decide to throw one last house party before their parents sell their family home."
This is the 3rd movie that Fey and Poehler have made together. I hope they never stop.
Another featurette.
Yowzer. Another one.
There's even an official trailer.
After watching all these video clips, you may feel that you don't actually have to go to the movie. But you do. You do. That's because your dollars support the notion that women can make profitable and funny movies. I know we've made this point before with other movies, but the bigwigs in Hollywood are slow learners. Make the point again.