I don't know when I've been quite this excited about a movie. Addicted to Fresno is so perfect!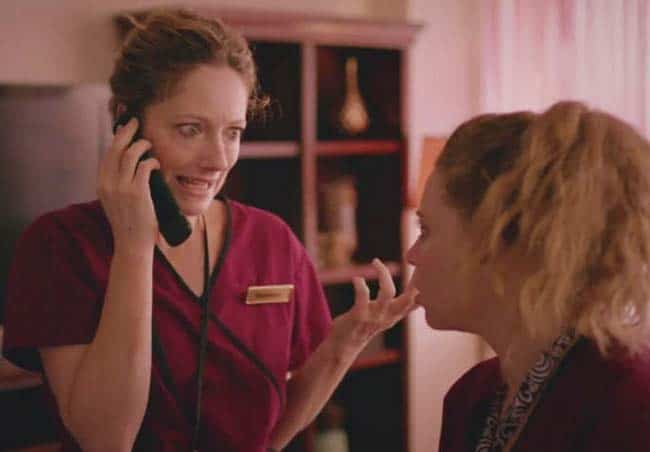 What exactly do I mean by perfect? Well, it stars Judy Greer and Natasha Lyonne as sisters who are completely nutso – funny already, that. Then there's the rest of the cast: Molly Shannon, Aubrey Plaza, Clea DuVall, Allison Tolman and Jessica St. Clair. Don't forget the writer Karey Dornetto and the director Jamie Babbitt. It's an explosion of brilliant women. See? Perfect.
Oh, wait. I think there are some guys in the film, too. Maybe Ron Livingston, Fred Armisen, and Malcolm Barrett.
Lyonne's character is a hotel maid. Her sister, Greer's character, is a sex addict who blows into Fresno and gets a job in the hotel with her sister. They have a mishap of sorts with a dead body. It isn't clear from the trailer what the mishap is or why a cart full of sex toys is the solution, but I cannot wait to find out.
Addicted to Fresno will be available on demand September 1 and will be released in theaters October 2. Laughter will be allowed.