The Jennifer Lawrence film Serena, which also stars Bradley Cooper, has an October release date in the UK. A US release date has not been announced. The filming was finished in 2012, so the release announcements are both overdue and highly anticipated. These two actors were such a success together in Silver Linings Playbook, it's easy to expect great things from them again.
The role is as an anti-hero for Jennifer Lawrence. Her character is ruthless and greedy. She's not saving the world this time.
Lawrence and Cooper play a married couple with a timber empire, who clear cut whole mountains in North Carolina. Serena, Lawrence's character, wants to move to Brazil and continue the practice when they've cut everything they can in North Carolina. Troubles develop between the couple when they learn that Serena cannot have children. George, Cooper's character, had a child with a mountain woman before he married Serena, which leads to considerable drama.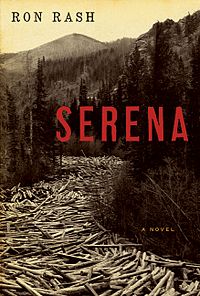 Susanne Bier is the director of the film, which is set in the Depression era. The screenplay, by Christopher Kyle, is based on a book by Ron Rash.