The AARP Bulletin ran an interesting story with Laura Hillenbrand talking about her book Unbroken and her relationship with World War II hero Louis Zamperini.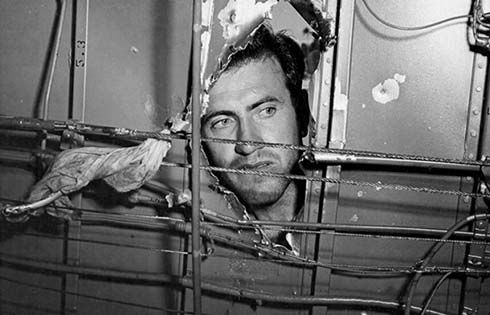 The book is being made into a movie, directed by Angelina Jolie.
I thought this quote from Laura Hillenbrand from the AARP Bulletin article was worth repeating here.
"I wanted to tell the story of the Pacific war through the eyes of one man. He said, 'Go to it!' "

It was a huge responsibility to have Zamperini and his fellow POWs share their stories, Hillenbrand says. "You have to do justice to someone's most searing memory." Often she spoke with men who had never described their ordeal. "They would weep on the phone," she says.

Unbroken has given solace to families of veterans returned from the Pacific. Hillenbrand recalls that "I started getting thousands of letters and emails from family members who would all say the same thing: 'I never understood my father or my husband or my grandfather, what he went through, why he was in so much pain, why he drank.' People were able to find forgiveness, and that is terribly moving to me."
There is much more interesting material in the article as well as a link to a radio interview with Hillenbrand.
Louis Zamperini image — War Department via Fold 3