Agents of S.H.I.E.L.D. puts me in a zone where the passing of an hour of TV seems to take about 5 minutes. I'm shocked when it's over – already?
I know it's a comic book come to life, so I guess I'm a 10 year-old at heart. I love the way it looks, I love the special effects, and I love love love the female characters. I even love the male characters.
The special effects are fun. Semi trucks lifting into space, gravity defying machines, floating weightless in airplanes, cool tech gadgets everywhere you look.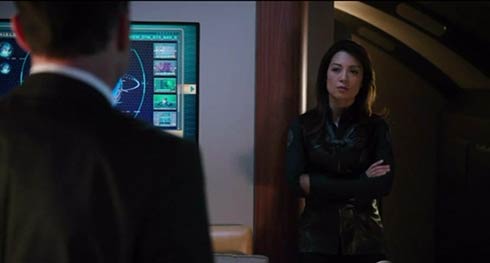 Ming-Na Wen as Melinda May is a pilot, a soldier, and guardian of Agent Coulson's safety (which Agent Coulson doesn't seem to realize.) She dresses in black leather and looks powerful and awesome in her costumes. In all that leather, she looks like she just came from the set of Lost Girl.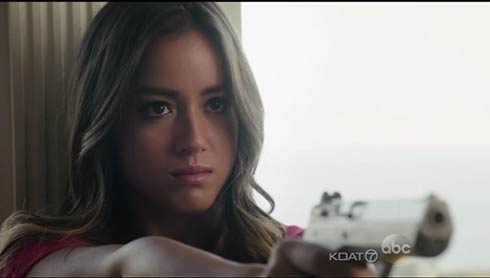 Chloe Bennet as Skye has mad skills with a computer and can work her way into an enemy compound with nothing more than her smart phone. She originally went into S.H.I.E.L.D. undercover for The Rising Tide, but has committed to S.H.I.E.L.D. at this point. She is the geeky young female character for tweens and teens to see as a role model that I long for more of in popular entertainment.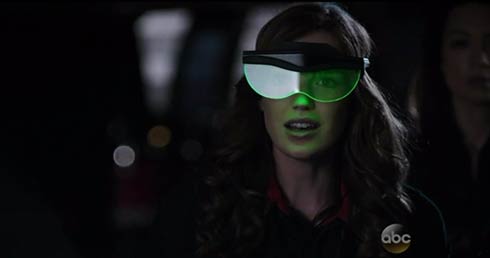 Elizabeth Henstridge as Jemma Simmons is another geeky young female role model. She's a scientist, along with her partner in science, Iain De Caestecker as Leo Fitz.
Let's add this up.
Female jet pilot and action hero
Female computer whiz who's learning to be an action hero
Female scientist who can do anything sciency the team needs
Three amazing female characters in one place. What a joy. What a gift.
What about the guys?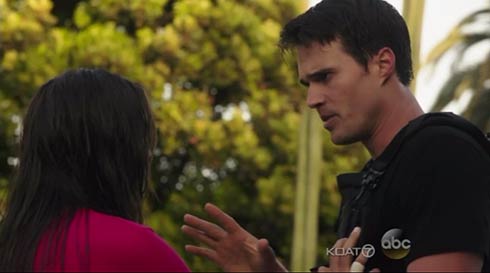 Brett Dalton as Grant Ward, or Mr. Impossibly Handsome, can do anything in combat and turns out to be Mr. Really Nice Guy under his chiseled chin. He's willing to mentor Skye and bring her self-defense skills up to speed.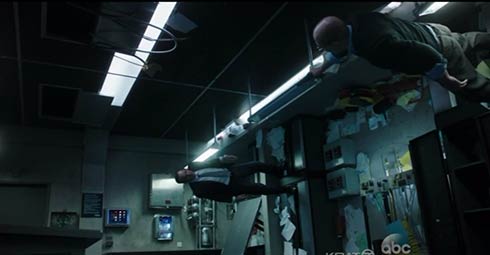 Clark Gregg as Phil Coulson wears a suit and tie, even in combat, and leads his team of agents with stoic calm. He just has to stand there in that suit and tie to be funny, like Jack Benny giving a camera a double take. Plus he is a miracle man, because he got killed off in another comic book universe somewhere. How can you improve on that?
Agents of S.H.I.E.L.D. is great entertainment. Do you agree?
Images ©ABC television.