Black Panther: Wakanda Forever was released by Disney+ on the first day of Black History Month. Certainly nothing calculated about that move, right? I was happy for the chance to see it, however. It's a beautiful film, gloriously beautiful, and full of love.
Part of the love in Black Panther: Wakanda Forever is the tender and loving tribute and grieving for T'Challa (Chadwick Boseman). It began in the credits with the Marvel logo and carried through to the end as T'Challa's mother, sister, friends, and subjects mourned his loss.
What that meant in storytelling terms was the women of Wakanda became leaders. Queen Ramonda (Angela Bassett) was head of state when news of another source of vibranium became known.
A whole civilization of people who could no longer breathe air lived under the sea. Namor (Tenoch Huerta Mejia) was their leader. He wanted to destroy all of civilization on land, including Wakanda. The undersea world was discovered when a brilliant undergrad named Riri (Dominique Thorne) created a vibranium detector.
Shuri (Letitia Wright) is the star of the film, if such a large ensemble cast could be said to have a leading character. When it begins, Shuri is in the lab working to create an artificial Heart-Shaped Herb so there can be another Black Panther.
The Dora Milaje gear up to protect Wakanda. Shuri recruits the student Riri to come help.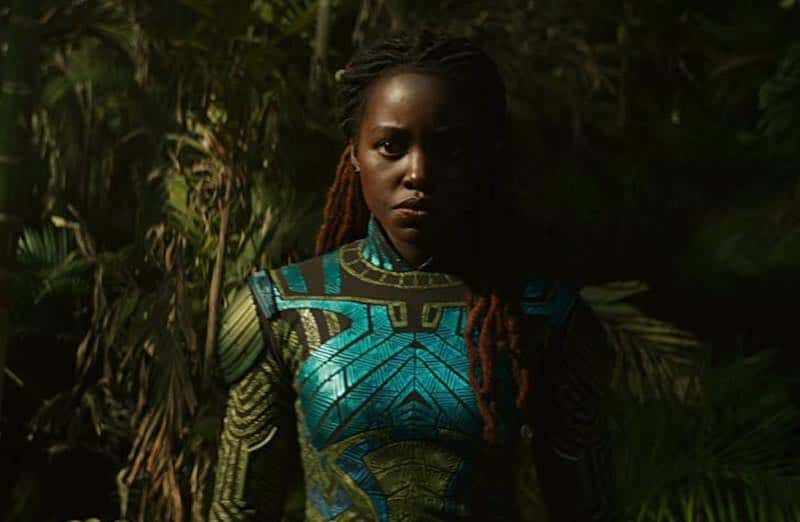 Nakia (Lupita Nyong'o) is convinced to return from where she's living in Haiti. Okeye (Danai Gurira), Aneka (Michaela Coel), and M'Baku (Winston Duke) are ready for battle.
As the story moves along with many spectacular fight scenes, Shuri realizes the people they are fighting are very much like themselves. They are descended from the people and civilization of the Yucatán. Vibrant, creative, brilliant, and with a rich culture. Her moral dilemma becomes whether to kill them all or learn how to cooperate with them in peace.
In the final moments of the film there's a surprise and a promise that Black Panther will return.
The Black Panther films are fabulous achievements. The costumes, the music, the sets, the special effects, and the plethora of outstanding Black characters leading a superior civilization all add up to perfection. Putting women at the forefront in this film reminds us all that Black women will save the world. I certainly recommend you watch it.