A brain dump is a series of short thoughts on this and that. Today I have a theme: characters we love to hate.
American Crime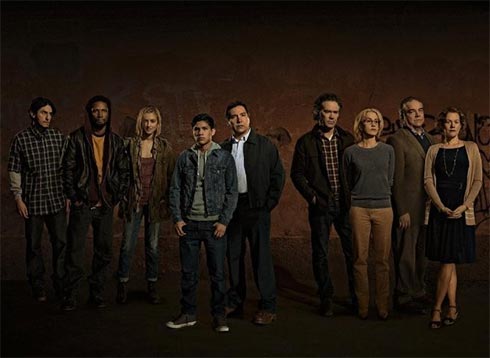 I have not discovered one likeable character in American Crime. Every person in the story – from the cops to the victims to the families to the criminals – is truly fucked up. I can admire the acting. I can say, "Wow, Felicity Huffman (or Timothy Hutton or Caitlin Gerard or Richard Cabral) is doing a fantastic acting job." Huffman's character in particular is the most distasteful person. I cannot bring myself to like her.
Since this drama is a reflection on the American legal system, on American racial (in)justice, and on American family values it makes sense that there isn't much to like. But, dang, I wish there was some little thread to hold on to.
Nashville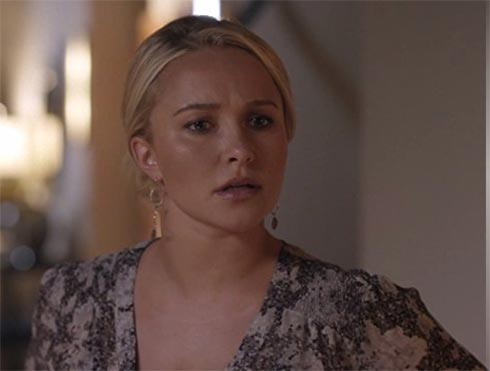 Well, they haven't dubbed her "The Queen of Mean" for nothing on Nashville. Hayden Panettiere as Juliette Barnes has never been a sweetheart, but pregnancy and motherhood have turned her into a complete shrew. Why Avery (Jonathan Jackson) loves her is beyond understanding. Why her employees put up with her is a mystery. That Rayna (Connie Britton) maintains Juliette on her record label is amazing. Hayden Panettiere deserves much credit for being so convincing as a super-bitch season after season.
Scandal
Everyone in Scandal has questionable ethics. It's the ends, not the means, that count on Scandal. Let's face it, neither of Olivia Pope's (Kerry Washington) parents are good role models. The people who work for her are truly scary. But Joe Morton as Rowan Pope has always been the worst of the worst.
Lately on the show Olivia has needed a white hat, a good guy. As Mrs. S (Maria Doyle Kennedy) said in Orphan Black, she's hoping for one good person in a corrupt world. Olivia's having trouble finding even one good person. She's turned on her dad, hoping to see him jailed for his multitude of crimes, but he's so powerful he may either kill or destroy everything in Olivia's world if she persists.
I'd hate to see Rowan Pope eliminated from this show. Joe Morton is outstanding in the part. But once in a while, even in the putrid world of Washington politics, don't the good guys win? Or are there no good guys in Washington politics?