This edition of Virginia shouting short bits into the void will concentrate on I Am the Night, Supergirl, and Project Blue Book.
I Am the Night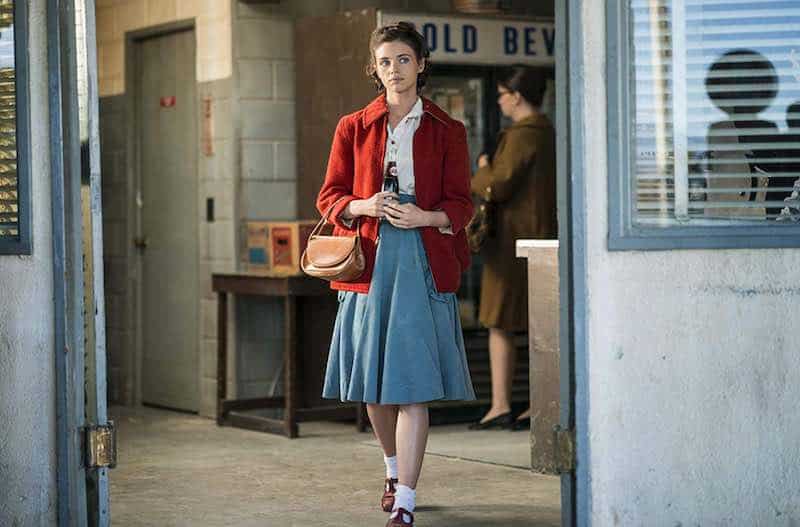 I Am the Night, a true crime mini series, begins with Pat (India Eisley), a high school girl in Nevada. She learns that her real name is Fauna Hodel and that the woman who raised her, Jimmie Lee (Golden Brooks) isn't her mother at all. She sets off for LA to learn about her true family.
In LA, we've been getting to know Jay Singletary (Chris Pine), a journalist in a drug-driven downward spiral.
India Eisley, Golden Brooks, and Chris Pine have set the bar very high for outstanding performances in the first episode. Wow.
Patty Jenkins directs the first 2 episodes of the series on TNT, which is what got my interest. She's also a producer of the series. Other directors will include Victoria Mahoney and Carl Franklin.
After only the first episode of the 6 episode series, I'm well hooked. I remember hearing about this unsolved mystery as a kid growing up, but didn't really pay a lot of attention. Patty Jenkins thinks she knows what happened – make your case, Patty!
Supergirl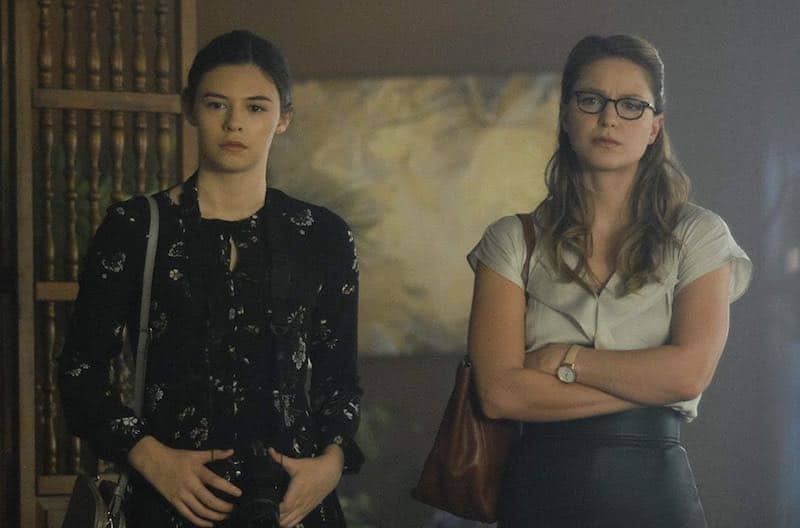 In the S4.E11 "Blood Memory" episode of Supergirl, Nia Nal (Nicole Maines) finally comes out to Kara (Melissa Benoist) as trans. I loved the surprised expression on Kara's face when Nia told her, and the immediate acceptance that came after.
They go to Nia's childhood home. Her mother is Kate Burton! Her sister Maeve (Hannah James) is wondering why she hasn't inherited her mother's dreamer abilities, as a daughter is supposed to do. Nia has to tell her that she's the daughter with the dreamer abilities. This causes conflict between the sisters but nicely reinforces the concept that trans women are women. It makes a strong statement.
Supergirl is handling its trans character with the same sensitivity it showed when Alex (Chyler Leigh) realized she was a lesbian. Bravo.
Project Blue Book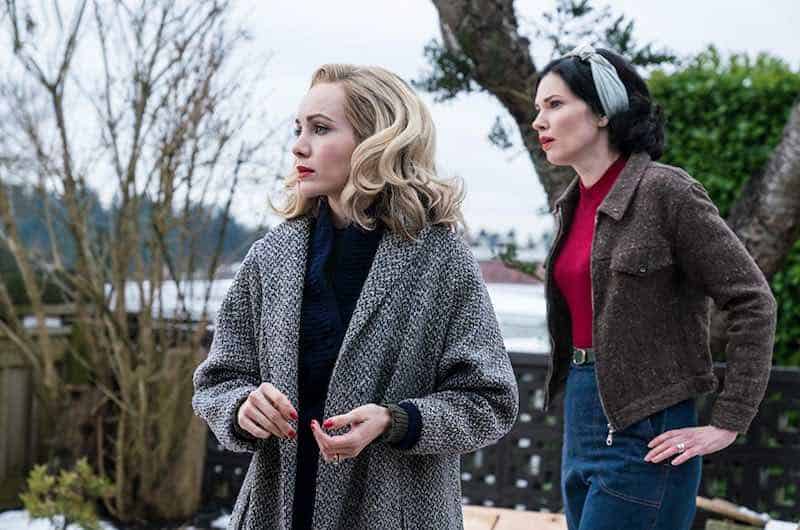 In Project Blue Book, the show is leading us more and more to the conclusion that UFOs are real and not flocks of birds or weather balloons or whatever else the government said they were.
In S1.E3 "The Lubbock Lights," Dr. Hynek (Aidan Gillen) is off investigating lights that many people in Lubbock saw. Mrs. Hynek (Laura Mennell) is still hanging around with Susie Miller (Ksenia Solo). They build a "bomb shelter" together in the Hynek's back yard. It's made of plywood and two by fours and sits above the ground. Somehow that's going to save them from a bomb better than staying inside their house would!
Silly bomb shelter ideas aside, we have discovered that Susie Miller is spying on Mimi Hynek and her family. We don't know why yet. Susie is very friendly toward Mimi. Touchy, huggy friendly. I keep expecting her to make a pass.
Are you watching any of these television shows? What do you think of how they are doing?