Orange is the New Black, season 6, had quite a turnover in cast. I want to comment on a few of the new additions.
Because the former Litchfield prisoners were split up after the riot, only some of them went to the Max facility at Litchfield. I mentioned most of those who made that particular move in my review of season 6 yesterday.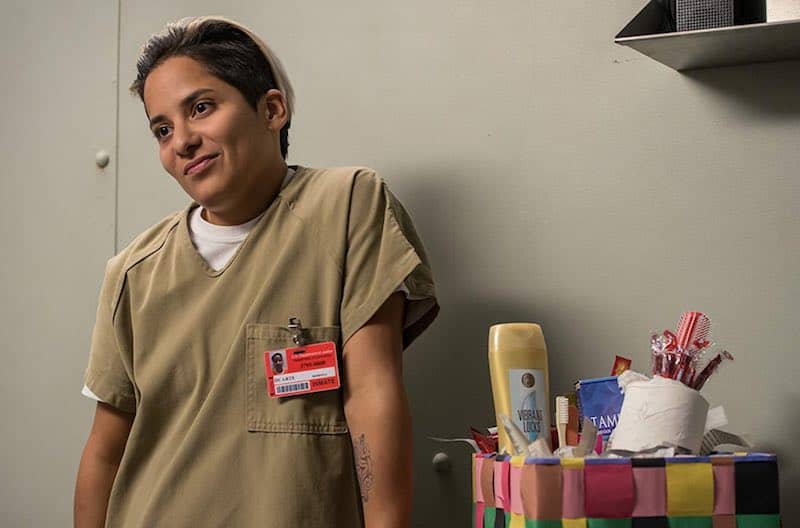 Vicci Martinez as Daddy was my favorite new character. She is a tiny thing, ultra cute and charming. Her back story was that she was a high dollar pimp. In prison, she was helping her gang boss run drugs.
Daddy and Daya (Dascha Polanco) shared a hot romance in season 6. This served two purposes, in my mind. It gave us two Latinx women in a relationship, something that needs more representation. And it took some pressure off Piper (Taylor Schilling) and Alex (Laura Prepon) as the only remaining love interest.
This was Vicci Martinez' first big acting job. She's been known as a singer up until now and was on The Voice in 2011. She has charisma for miles. I think her future as an actor is in the bag.
Amanda Fuller as Badison was the character everyone should hate in the new Orange is the New Black cast. She's an awful person with no redeeming qualities.
This is a prison. Everyone is bad in some way. One of the themes in season 6 was that sometimes you're bad, but sometimes you're good. There were examples of this from many characters.
Badison is never good. Amanda Fuller made her SO unlikable. It was genius acting.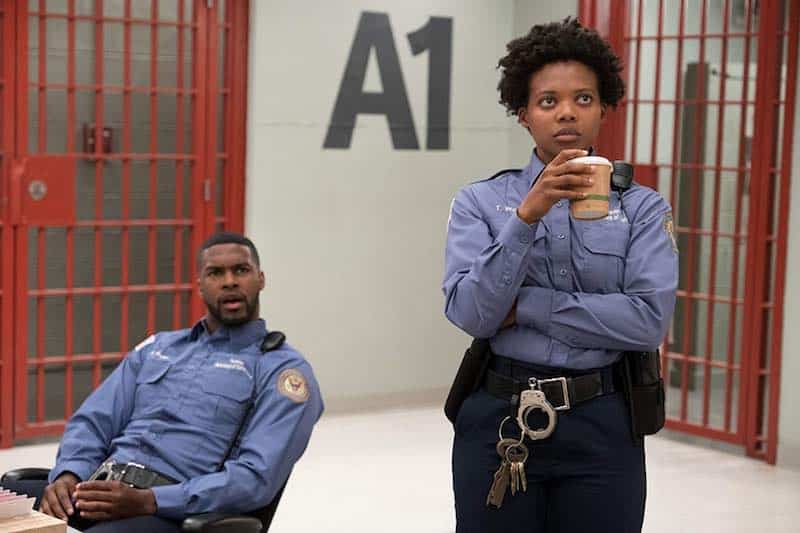 Susan Heyward as the guard CO Tamika Ward was important in the story of Taystee (Danielle Brooks). They worked together at a burger place when they were younger. In a way they were still friends. Tamika couldn't do anything to save Taystee, but at least she cared about her.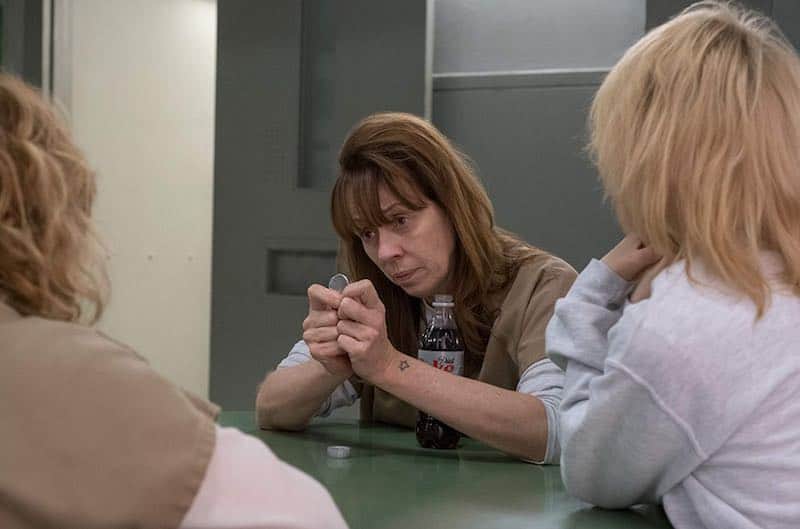 The most fun (for me) new Orange is the New Black cast member was Mackenzie Phillips. She was one half of a sister team. The two ran rival cell blocks with rival gangs. They'd both been in there forever.
Mackenzie Phillips brings back good memories of the original One Day at a Time, which I loved. I also love the new version, which Phillips is in as a counselor. Mackenzie Phillips has had a hard life. It shows on her face. It makes her perfect for a role like this one.
Speaking of Faces
There was no make up in Max. The women in Litchfield minimum security had all sorts of makeup. But not in Max. The actresses were barefaced. No concealer, no eyebrow pencil, no mascara. It was real, baby. Now that's a cast willing to really go there with their art by letting it all show.