Cha Cha Real Smooth was written and directed by Cooper Raiff, who also played the lead role as Andrew. Andrew was always falling in love. He thought he had about 1200 soul mates. At the moment when we meet him in this film he's falling in love with Domino (Dakota Johnson), the gorgeous mother of an autistic teen named Lola (Vanessa Burghardt).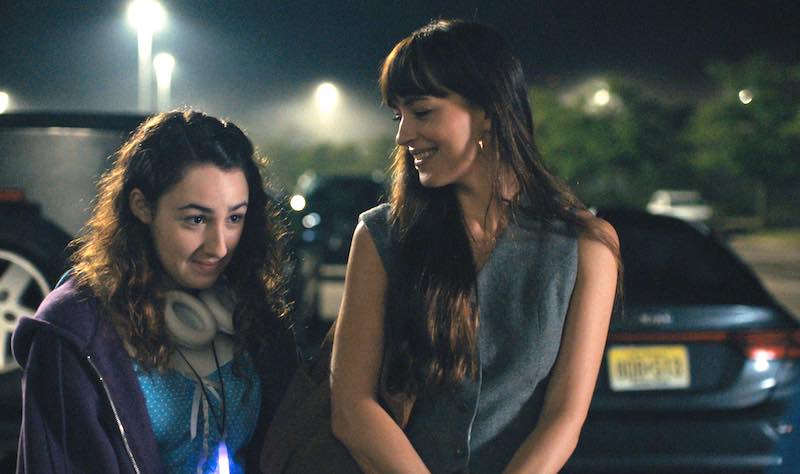 Andrew was an aimless college grad. He was underemployed. Because he livened up the bar mitzvah where he met Domino and Lola, he accidentally got hired to be a party starter. That put him into frequent contact with Domino and Lola, who was in the same grade as a whole raft of boys ready for their bar mitzvah.
Here's the thing about Andrew. He was great with people. He got along beautifully with Lola and was hired to babysit her. Everyone he met was charmed by him (except when they weren't). He was empathetic and emotionally wise. But at 22, he was still an overgrown kid who had a long ways to go to reach adulthood.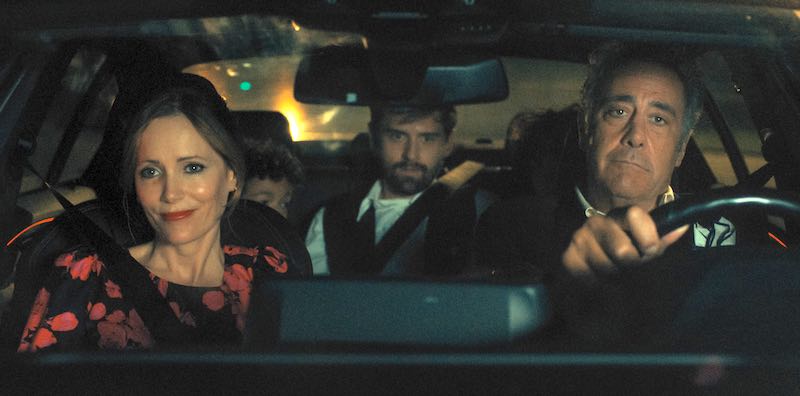 Perhaps some of his emotional intelligence came from dealing with his bipolar mom (Leslie Mann). It did not help him much in dealing with his perpetually negative stepdad (Brad Garrett).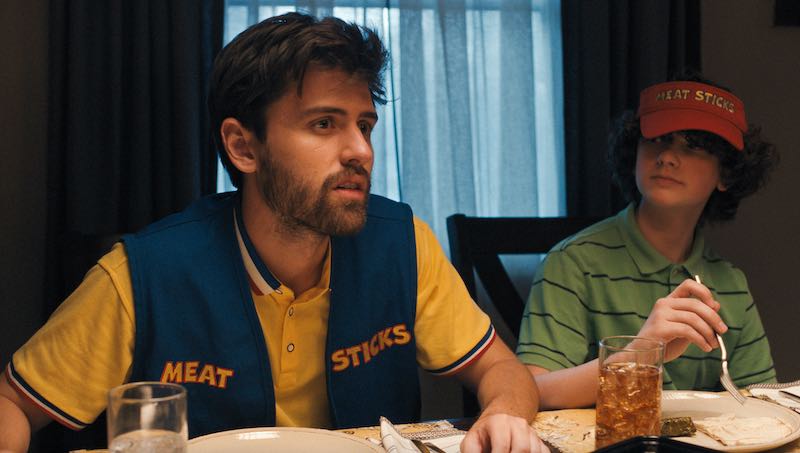 He was an absolutely outstanding big brother to David (Evan Assante).
So what's the problem? Besides sleeping on the floor in his little brother's bedroom because he didn't have a decent job? No. The problem was falling for the mom of a teenage girl when said mom was engaged to Joseph (Raúl Castillo). Joseph was a grown up. Joseph had a job. Joseph was also good with Lola.
There were situations – circumstances. Andrew and Domino bonded. Maybe they even made out a little. But he was never going to be a better choice than Joseph.
The best adjective I can come up with for this film is quirky. It was a quirky film about quirky characters. Whether any of that quirkiness reflects on the real life of Cooper Raiff, he must be given credit for creating a unique set of characters for this film. And getting Dakota Johnson to act in it was clearly evidence of emotional intelligence.
The film is on Apple TV+.