Creamerie, from New Zealand, begins with the idea that a virus has killed off all (okay, not all) the men. It's billed as a comedy, but I found it more of a genre jumble. Throw everything in and see what sticks, add plenty of pop culture homage scenes, put women in charge of dystopia and take it all out for a run.
Creamerie is streaming on Hulu now, with both seasons available in full. Season 2 ends on a cliffhanger, so perhaps more seasons are planned. This mostly female series was created by and directed by Roseanne Liang. Her co-creators include the three stars Ally Xue, Perlina Lau, and JJ Fong. Yes, three (count 'em, 3) Asian women are the stars of this series.
Jaime (JJ Fong), Pip (Perlina Lau) and Alex (Ally Xue) lived together on a dairy farm. Back when there were men, Jaime was married to Jackson (Yoson An), Alex's brother. Pip is a really loyal friend, just like Elliott in ET.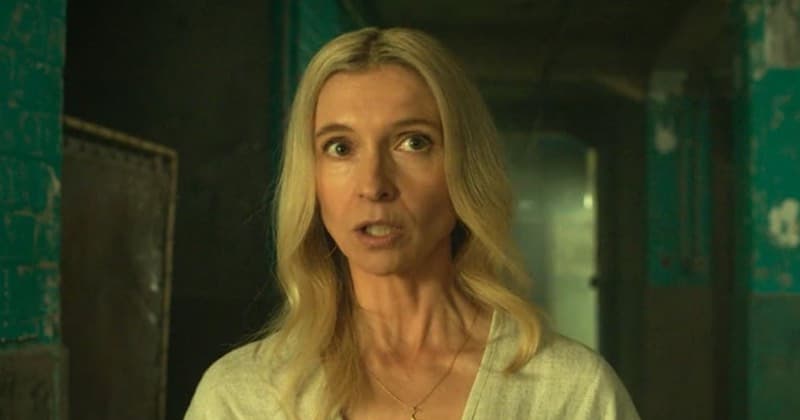 The world is now run by Lane (Tandi Wright). Her wellness organization decides how everyone lives and who gets sperm from the cryobank that apparently hasn't been refilled for 8 years. She had a whole army of followers who recited her ideology without giving it much thought. (It's absolutely time somebody made the pretty blonde lady the bad guy.)
Jaime had a son who died when all the men died and she really wanted some of that sperm for a second chance at a child.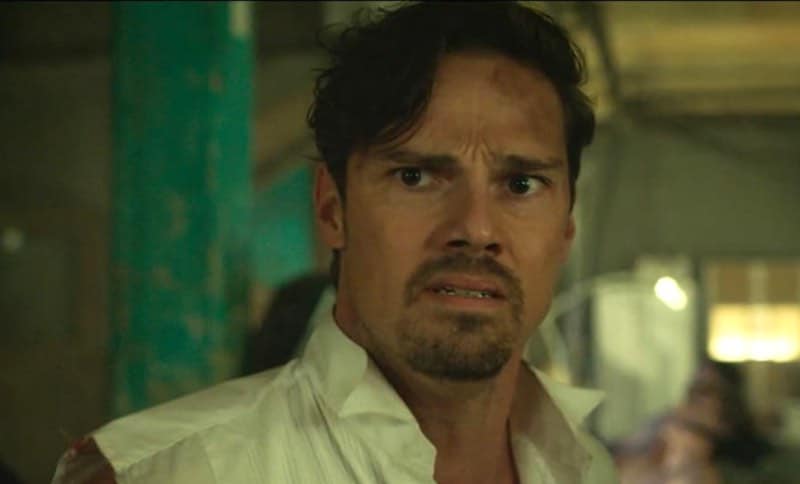 Into the quiet life on the dairy farm stumbles Bobby (Jay Ryan), a healthy man. A man bearing a supply of sperm. The whole situation goes nuts after that because Jaime, Pip, and Alex discover there are other men still alive. They are hiding in "the safe place" or possibly "the real safe place."
Leader Lane and her sidekicks, especially Doc Garvey (Rachel House), know about this secret stash of men. Those liars!
Time for our three heroines to raise hell, mount a rebellion, and save the human race.
From there the plot jumps unevenly from point to point as the three heroines try to overthrow the government, find all the men, and figure out a cure. They run into several interesting characters along the way. My favorites were Constance (Nikki Si'ulepa), one of Lane's police, the Hunter (Sara Wiseman) who dropped straight out of Mad Max Fury Road, and Sea Captain (Zoe Terakes), who could easily join the cast of Our Flag Means Death.
Some of it was funny, some of it was not funny in any way, some of it was far from logical. It was a bit of a mess. The thought this isn't very good crossed my mind several times, but I kept watching anyway because I was interested in the characters. So, kudos for keeping me interested.
It's slim pickings right now on the streamers because of the strikes in the US. Several not quite great series like this one are being imported from other countries. I'm 100% behind the strikers and hope they get a fair deal from the streamers, especially.
If you watch this one, let me know if you loved it or hated it.