I'm not worried about the big hits like Killing Eve and Dead to Me getting renewed. It's the smaller shows I suggest should be renewed.
Vagrant Queen
Vagrant Queen is a little sci-fi romp on the SYFY channel. It's a real gem. It stars Adriyan Rae, Alex McGregor, and Tim Rozon.
I'm a loyal Tim Rozon fan from his days on Lost Girl and his current gig on Wynonna Earp. But this is something new and fun from him. I'm also convinced that Adriyan Rae is terrific and ought to be starring in absolutely everything.
Come on, SYFY, #RenewVagrantQueen.
Zoey's Extraordinary Playlist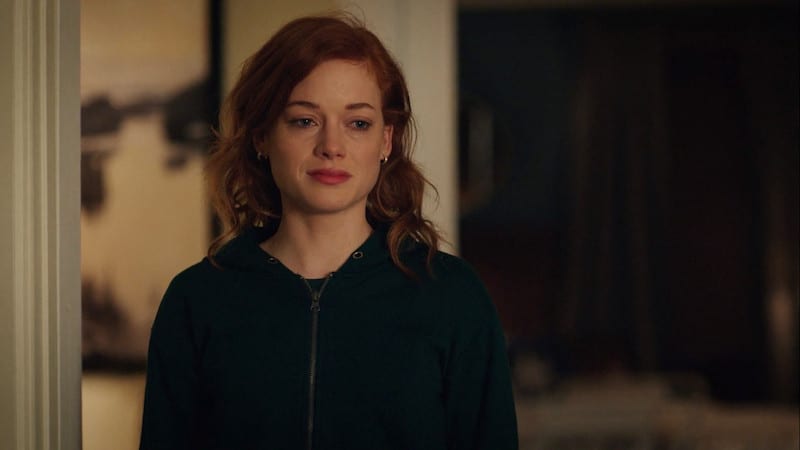 Zoey (Jane Levy) understands what people are feeling in their hearts because she hears the music of their hearts. This music is expressed in big productions as well as intimate numbers.
It's warm and funny and heartfelt. The music is meaningful and soul stirring. The choreography is great. The show is great.
Zoey's Extraordinary Playlist is on NBC, which gets a lot more attention than smaller networks like SYFY. Yet it hasn't been renewed.
Come on, NBC, #RenewZoeysExtraordinaryPlaylist
Motherland: Fort Salem
Taylor Hickson, Jessica Sutton, and Ashley Nicole Williams star in Motherland: Fort Salem. It's on Freeform.
I was skeptical about the first couple of episodes when this series began. But it has become a favorite. It deals with friendship, loyalty, power, patriotism, love, sexuality, and feminist leadership.
It's a military theme, but the witches that make up the soldiers use songs to fight. It's strong, it's female, and it's unique.
Come on, Freeform, #RenewMotherlandFortSalem.
How about it? Are you rooting for any of these shows to be renewed?