The Eddy has a different language. That language is jazz. The story is told in jazz. Jack Thorne wrote a story about a struggling jazz club in Paris called The Eddy. He added personal drama and a suspenseful mystery. He got Damien Chazelle to produce it and direct the first couple of episodes. The series is a mystery told with music.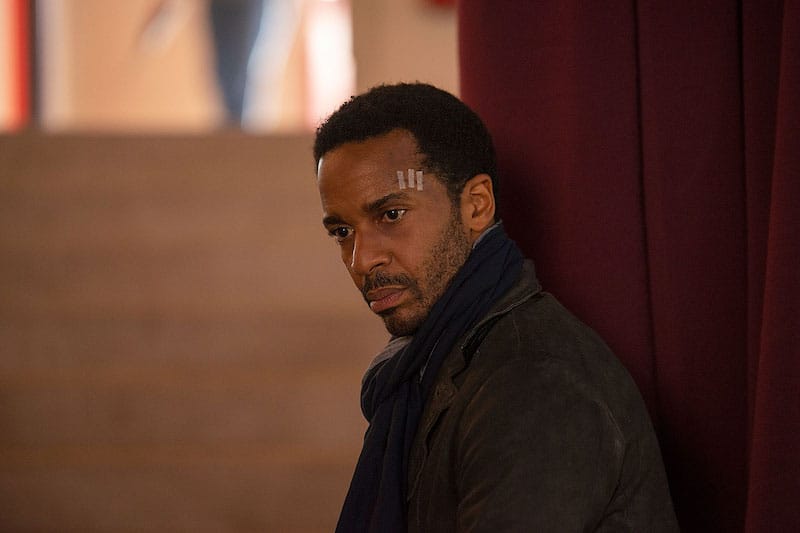 The Eddy stars André Holland as Elliot. Elliot is a famous jazz pianist who hasn't played publicly since his son died 4 years ago. He spends his time writing new music for the The Eddy band.
Early in the series, his partner in the club is murdered. His partner handled the business side of things and got himself and the club in hot water. Money was missing. Elliot didn't know where it was. Danger and suspense followed.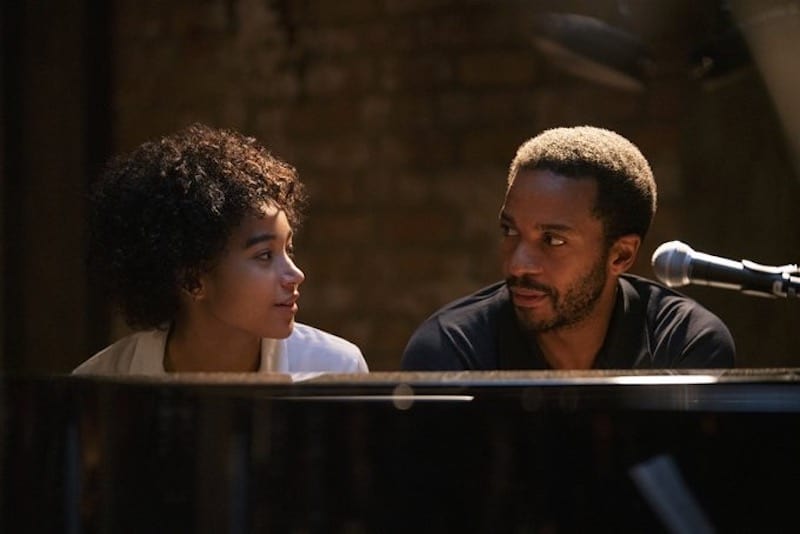 Of course, a fraught situation with murder and nasty bill collectors knocking people about would be the perfect time for Elliot's 16 year old daughter Julie (Amandla Stenberg) to be kicked out of New York by her mom (Melissa George) and sent to Paris to live with dad.
Elliot wasn't telling his band or his daughter or the curious police Captain Keita (Léonie Simaga) anything useful. He hid what was happening from everyone as he tried to figure it out on his own. Not a wise decision. It drove Julie and his band away from him and led to all sorts of problems.
The Eddy Band
Let me introduce the band. Music was the engine driving every episode. The music was performed and recorded live. The musicians in the band were good actors as well, especially the lead singer Maja (Joanna Kulig). Joanna Kulig would probably be considered an actress who sings rather than a singer who acts. Whatever . . . she's good at both.
Randy Kerber played piano and accordion. Jowee Omicil played sax and other reed instruments. Ludovic Louis played various horns. Most of the time it was Lada Obradovic on drums. Damian Nueva played bass. Amandla Stenberg sang a couple of songs.
More Characters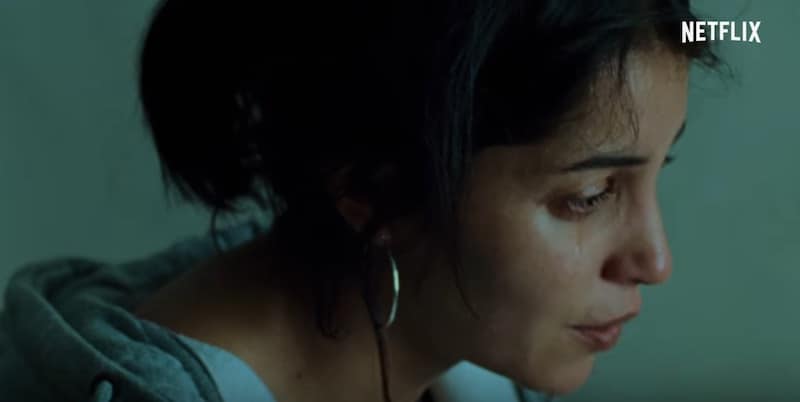 Amira (Leïla Bekhti) was another important character. She was the wife of the murdered man. Leïla Bekhti easily did the grieving wife and loving mom bits, but I really dig that self-confident look she uses when she's in control or on a mission. She's the image of a powerful woman.
Sim (Adil Dehbi) worked in the club bar and was a musician. Julie took a liking to Sim. There were a few romantic moments in the series, but overall it wasn't a full out love story for any of the characters.
General Comments
The setting was seedy and run down. The club was dark and small. The section of Paris where they lived and worked was graffiti covered. Apartments were inexpensive. A diverse mix of mostly immigrant families lived in the area.
The series was in English, French and Arabic. The French and Arabic were subtitled, but the English didn't come with close captions. I missed a lot of the English dialog because of that.
The camera was hand held and wobbly. It waved around wildly at times. Mixed with that were close ups of hands on the strings of a bass or a singer's lips at a microphone.
The episodes were a little uneven. Some were more interesting than others. Band members got their own "solo" episodes, as did Julie and Amira. Some plot elements in the murder storyline were not the most convincing, but the music was always excellent.
The acting talent was top notch. Women directed half of the eight episodes: Houda Benyamina and Laïla Marrakchi. There were women on the writing team, too.
Interesting that the poster only mentions the male directors, isn't it?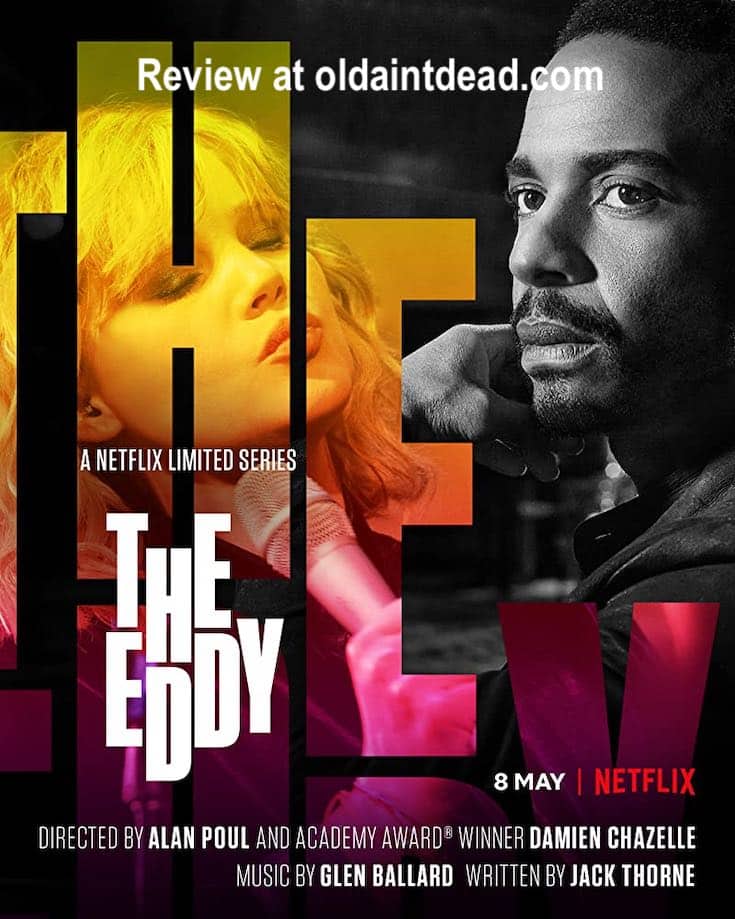 Give the trailer a listen.
Are you going to give this 8 episode jazz improvisation a try?