Season 3 of the Danish drama Dicte is now on U.S. Netflix. If you're a fan of this female led crime series, as I am, I suggest you watch it ASAP. Netflix seems to have trouble with the licensing of this series and you never know how long it will be available. The series is mostly in Danish, with English subtitles.
Dicte stars Iben Hjejle as journalist and crime solver Dicte Svendsen. Season 3 is an emotional roller coaster ride for Dicte – full of joy, tears, fear, danger, and discovery. Beware the occasional spoilers.
Season 3 is structured like season 2. Each crime gets a two episode treatment. There are 5 crimes in the 10 episode series. Some of the story lines, like the relationship between Dicte and Bo (Dar Salim) carry over the whole season. The chief writers are women: Dorthe W. Høgh and Ida Maria Rydén.
The season begins with Dicte and Bo's wedding. It's a joyous moment for this couple who had many ups and downs in the first 2 seasons.
The Characters in Season 3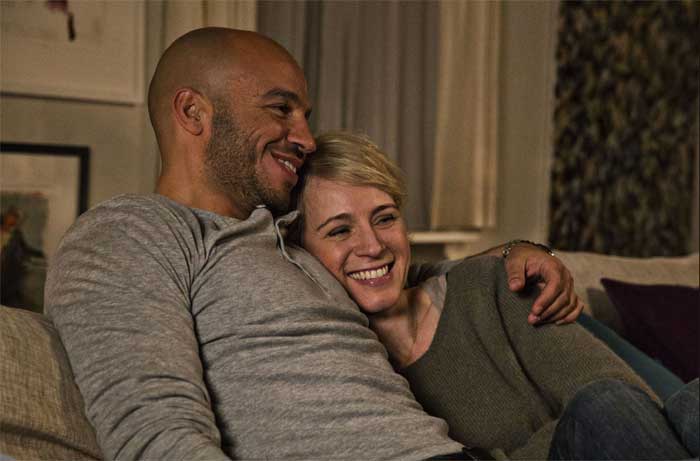 Happy, smiling, beautiful Dicte is madly in love with Bo. Enjoy it while you can. Bo is sent to Lebanon on a story. While he's there, he and the reporter with him are kidnapped and held in Syria for ransom.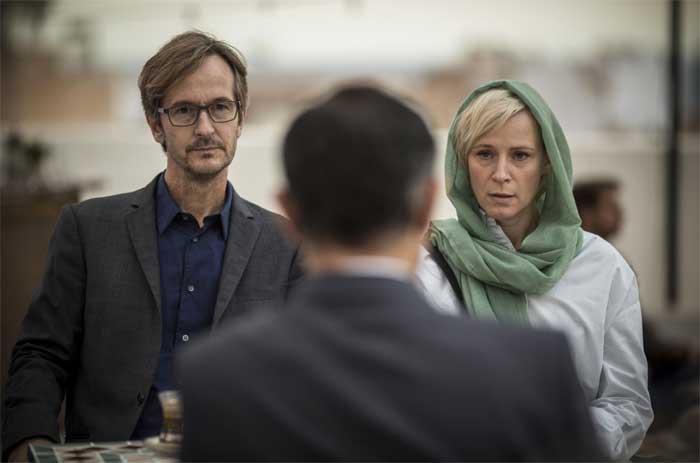 Dicte goes to the homicide detective John Wagner (Lars Brygmann) and the new boss of the newspaper Steffen Adreck (Claus Riis Østergaard) for help in raising the ransom. She and Wagner go to Syria with money to free Bo. What happens there affects everything that comes after in the 3rd season.
Bo does something that he regrets and feels guilt and shame about while in the Middle East. He withdraws from Dicte when he gets back. She spends much of her time agonizing over their relationship and talking about it to anyone who will listen.
John Wagner is shot during the exchange of money for Bo.
Linda Bendtsen (Ditte Ylva Olsen), Wagner's partner, decides to leave the Aarhas police force and go to Copenhagen. Without Wagner there, and with her relationship with her married boss Louise Holm (Andrea Vagn Jensen) in the toilet, she sees it as time to go.
In the place of Wagner and Bendtsen, we get two new cops. One is Wagner's ex wife Nina Storm (Stine Stengade). She was a cop, left in disgrace because of drinking too much, but has come back to Aarhus to be with her son. She is rehired by the police. No one quite trusts her at first. She's put in the evidence room. Dicte likes her and she gets involved in solving all the crimes Dicte brings her. She quickly advances to homicide. She's brilliant at her job.
The other new cop is Tonni (Søren Malling), the head of the homicide department. He doesn't like women on the job. He subjects Nina to sexual harassment. He lies to Louise Holm about who is solving the cases and takes credit for Nina's work. It's a bad situation, but Nina finds a creative way to deal with Tonni.
Best friend Anne (Lærke Winther Andersen) and Dicte's ex Torsten (Lars Ranthe) are now married and have infant twin sons. Anne gets her dream job and is too busy to care for her sons or listen to Dicte go on about how she doesn't understand what's bothering Bo. Nevertheless, the friendship between these two women is strong and underpins both their lives.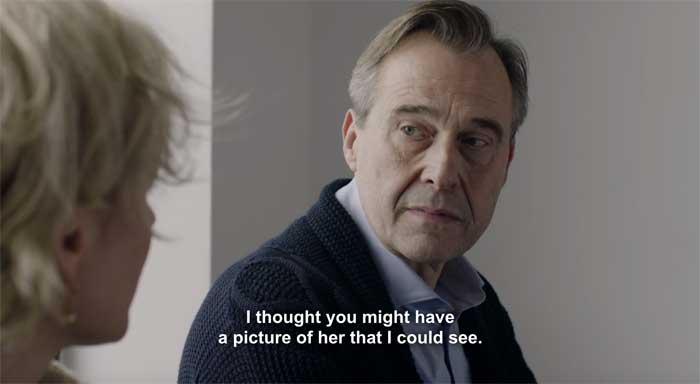 Early in the season, while raising money to free Bo, Dicte goes to her rich biological father Christian Oxholm (Flemming Enevold). They form a tenuous relationship and Dicte even stays at his house some of the time. That's where she learns she has a half-sister Maj (Laura Christensen), a person her father wants nothing to do with. But, of course, Dicte definitely wants to get to know her new sister.
Meeting Maj involves Dicte in the final crime of the season, a stalking case.
Dicte's daughter Rose (Emilie Kruse) learns she's pregnant this season. There's some drama around who the father is. Rose makes Dicte a grandmother before the season ends.
The Crimes
In "After the Wedding" parts I and II, the kidnapping and ransom of Bo are the topic. These two episodes are tense and exciting and full of danger for everyone.
In "In Wagner's Footsteps" parts I and II, Dicte meets a 9 year old girl. Wagner promised her that he would find her missing mother. Dicte takes on this investigation. With Nina Storm's help, they find the missing mom and the person who killed her. This crime takes Dicte to a Jehovah's Witness summer camp that she went to as a child.
In "When the Mind is Ill" parts I and II, Rose is working in a psychiatric unit where two mysterious murders take place. Rose is in some danger herself there. Dicte and Nina solve this one, too, of course.
"The Price of Addiction" parts I and II deal with gambling addiction and gambling debts. Nina Storm's alcohol addiction comes into the story again. These two episodes are the most dangerous for Dicte, because she gets abducted by the killer. They are almost the end of Nina's career for the second time, too. When Nina finally figures out that help is needed, she's staggering around drunk trying to stop a killer and rescue Dicte.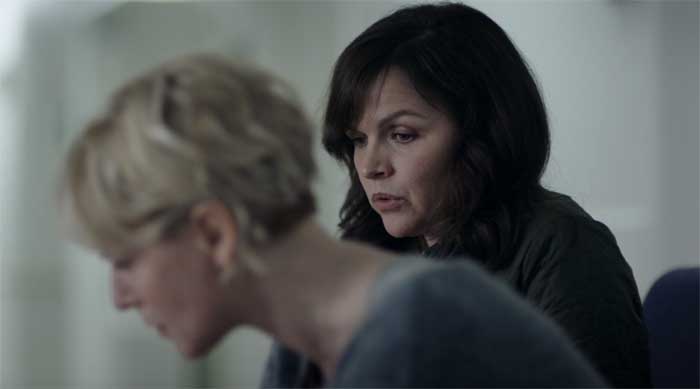 I formed a real liking for Nina Storm. She's a great character: flawed, brilliant. I'd love to see more of her. I also liked the crime-solving relationship that developed between Dicte and Nina. They didn't quite trust each other, but they made a great team.
The stalking case involving Dicte's newly discovered sister completed the season with "Every Man is an Island" parts I and II. Dicte's bio-dad wanted nothing to do with Maj, which put Dicte off him a bit. She had a hard time learning to trust her sister as well. Maj behaved crazily, moved a lot, and wanted money from Dicte. Dicte stuck with her and did something completely surprising to protect her sister and nephew and bring and end to the stalking case.
Thematic Elements
The crimes often deal with the relationship between parents and children, a three-season-long theme in Dicte's life. The message is about family – building a family, the family you wish you'd had, the way to protect and serve the family you love, the way families treat each other, loyalty to those you love.
Friendship between women is another strong theme in this series. Anne has been there, but a new friendship with Nina comes into the 3rd series. Both are valuable in different ways.
The feminist idea that women are as adept at solving crimes as men is also a powerful theme carrying though this series.
There's a subplot around the theme of modern day communications and reporting. The failing print newspaper that Dicte worked for has a new boss, young and hip new employees. It is all online. Dicte is skeptical of this at first, but finds the young reporters are as good at their jobs as she is. Season 3 came out before the American media failures of the recent U.S. election. In this Danish setting, respect for modern online journalism wins out.
Is that a Wrap?
The closure of all the cases and the emotional closure to several of the story lines in season 3 made the last episode feel like the end. The issues that brewed between Dicte and Bo, Anne and Torsten, and Rose and her baby's possible fathers were wrapped up in a nice pink bow. There are no cliffhangers and nothing to indicate that a 4th season is anticipated.
Season 3 dealt with relationships as much as crimes. I got a bit fatigued with Dicte crying about Bo to everyone around her, but it did form the thread that held season 3 together.
I enjoyed Dicte very much. The way Iben Hjejle plays her is perfection. It's one of my favorite series. What are your thoughts about this Danish drama?