Genius, the 2016 version starring Colin Firth and Jude Law, is about Scribner editor Max Perkins (Firth) and his efforts to corral the language of Thomas Wolfe (Law) into marketable books.
Genius is set in the 1920's, at a time when Max Perkins had already edited books by F. Scott Fitzgerald (Guy Pearce) and Ernest Hemingway (Dominic West). Into his office comes a very tall stack of papers in a manuscript by Thomas Wolfe that had already been turned down by other New York publishers.
Max saw something there. It needed to be cut down by about 75%, but there was something there. He offered to buy it from Thomas Wolfe and the collaboration between writer and editor began.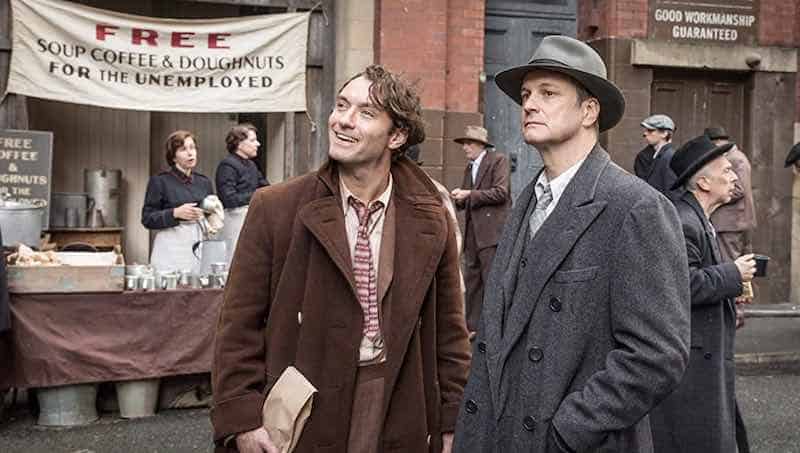 I'm not a fan of Thomas Wolfe as a writer. I know people revere him, but I don't. The way Jude Law played him here, he was an overblown outpouring of words. A constant barrage of poetic rhetoric that never stopped. He wrote it, he spoke it, his mind was a river of words. Other people around him could hardly say anything before he cut them off with more of his florid prose.
Max cut and cut and cut – with lots of objection from Tom – until something the size of a book could be printed and published. And Wolfe was a hit. A literary star.
The women in the story were treated like bothersome shrews. Max's wife (Laura Linney), and the mother of his 5 daughters, was made to look needy because she wanted her husband along on the family vacation. Editing Tom was more important than family.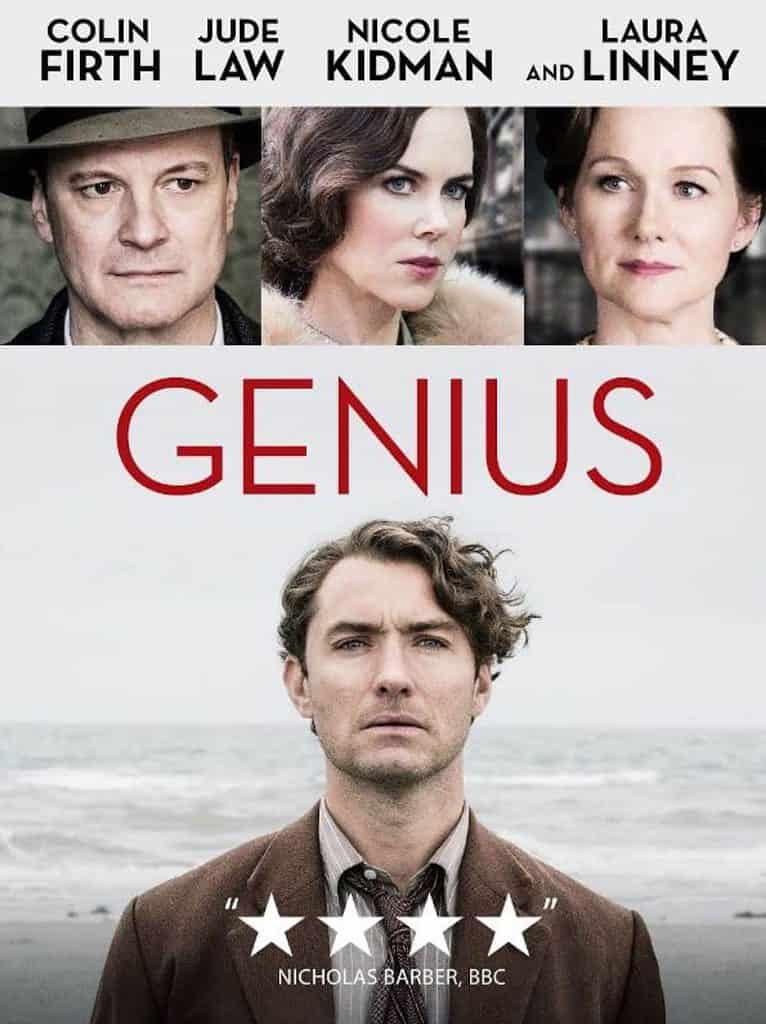 Tom's mistress, a married woman named Aline Bernstein (Nicole Kidman) was painted as a malign witch who manipulated and shamed Tom for not loving her enough. She was the one who supported him and enabled him to write. Everything about her was portrayed as aggressively nasty.
For some reason, I didn't think the women characters were honestly portrayed, hard to believe as that is. Were the men? Was Thomas Wolfe really as self-centered and narcissistic as he seemed here? Was Max Perkins really the genius behind so many well known writers of the 1920's? I'm sure the answers to these questions are out there somewhere, but I'm not inclined to spend any time finding them.
This wasn't a bad movie, and if you're a fan of Wolfe you'll probably love it. I found it unbearably male in orientation and didn't enjoy it as much as others might for that reason.
You can find it on Prime Video or Apple TV, if you'd like to make up your own mind about this literary icon and his editor.