Grey's Anatomy started off season 14 with some new interns. The intern Casey Parker is played by Alex Blue Davis. I was absolutely thrilled by Casey Parker and the way he came into the story.
In case you don't watch Grey's Anatomy, let me tell you how Dr. Parker was introduced to viewers.
Story Time
The hospital had been hacked. All the power was down. Doors to important places like blood supply rooms were electronically locked. The hackers demanded millions of dollars and the FBI was all over the place working on a solution. This had been going on for a long time in hospital hours, which are a bit like internet years.
Dr. Parker asked Dr. Bailey (Chandra Wilson) a few questions about what the FBI was doing which gave her the impression that he knew what they needed to do better than the FBI did. Dr. Parker was a hacker himself.
Dr. Parker gave Dr. Bailey notes – things to ask the FBI computer nerds about. He wouldn't go anywhere near the FBI guys himself. The FBI knew about all those things, but didn't want to use them because they wanted to catch the guy doing the hacking. All Dr. Bailey wanted was for the hospital to be fully operational again. You know – the life and death stuff.
Dr. Bailey gives Dr. Parker her computer, her passwords, and instructions to fix it. And he does. Very quickly. She's jumping for joy. She asks him why he didn't speak up sooner.
They're alone in Dr. Bailey's office. It seems like a safe place. Dr. Parker says he was in trouble for hacking, which didn't show up on his records because he was a minor at the time. He hacked into the DMV.
Dr. Bailey asked him why the DMV. He answered, "Because they had the wrong gender on my driver's license." I sat straight up in my seat at that line, waiting for what was sure to come. Dr. Parker said, "I'm a proud trans man, Dr. Bailey. I like for people to get to know me before they find out my medical history."
Miranda Bailey just smiled even bigger and told him welcome to Grey Sloan Memorial. You felt sure from her reaction that he had been right to trust her.
A Revolutionary Act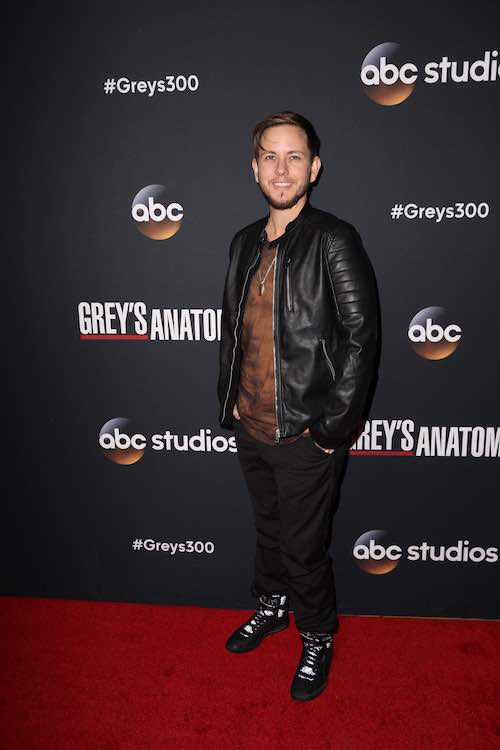 I'm always happy to find another transgender character played by a transgender actor on network television. They are so underrepresented and misunderstood.
The way Grey's Anatomy writer Andy Reaser and showrunner Krista Vernoff did their reveal of Casey Parker as a transgender man was one of the best and loveliest pieces of storytelling I've seen in a long time.
According to an article in The Hollywood Reporter Vernoff worked with both Alex Blue Davis and GLAAD to get the coming out just right. They nailed it.
For anyone who's ever had to come out, you know it doesn't just happen once. It will be important for Grey's Anatomy to continue to handle Casey Parker's story in a sensitive way as he probably will be coming out again to others he works with.
Stories like this are important – even revolutionary. It's clear from the way we are introduced to Casey Parker that he's more than his gender identity. He's an intern, he's a hacker, he's smart and capable and ready to save lives as a doctor. By treating him with respect as a person before we learn he's a transgender person, Grey's Anatomy is telling us that this is just another doctor. His part in the series isn't going to be only about gender. He's just another intern in a busy world. He's normal.
It's so important for television to show us transgender actors who are just normal folks. Like Laverne Cox as a lawyer on the too-short-lived Doubt or as just another prisoner in the longer running Orange is the New Black. Or like Jen Richards as a therapist on Nashville. Or like Elliot Fletcher as Callie's boyfriend on The Fosters. Just folks. Normal.
Big kudos to Grey's Anatomy for this new character and story line.