Happy Valley S2 E2 has a few laughs, a couple of funerals, and a mess of disasters that will tangle future episodes. I'll keep the review as brief and spoiler free as possible, but there are some spoilers.
Catherine (Sarah Lancashire) brings home Ilinka (Ivana Bašić) after a group of Croatian women were rescued from slavery. There were more women than the various facilities in the Calder Valley could hold; naturally, Catherine brought one home.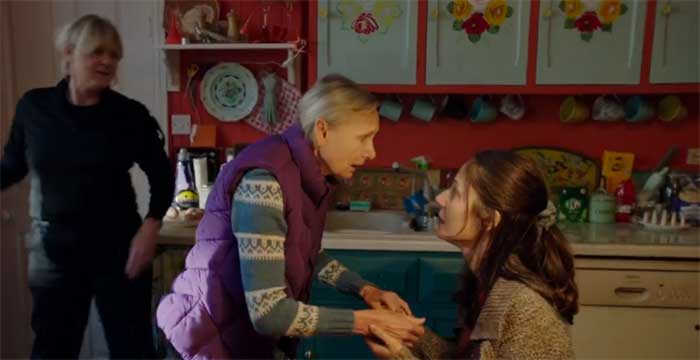 Catherine's neighbor, Winnie (Angela Pleasence) speaks Ilinka's Slavic language. Winnie puts Ilinka up for the night and learns that one of the murdered women (that Catherine is a suspect about) was Ilinka's friend. Ilinka says the Knezevics, Catherine calls them the Halifax mafia, kept her and her friends prisoner. The murdered woman's identity is the first good clue in the serial murder case.
Catherine is having trouble clearing herself as a suspect because she has no proof about where she was for the days of the murders. She's stuck arresting teens for selling skunk behind the science building while everyone else investigates the murders.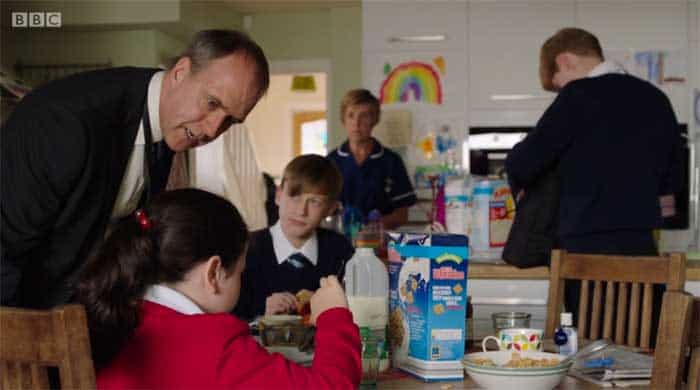 John Wadsworth (Kevin Doyle) is yelling at the family, including his wife Amanda (Julie Hesmondhalgh). He's a little stressed about the whole Vicky (Amelia Bullmore) problem. Breaking up with your mistress isn't as easy as it used to be.
Note the red haired teen in the family (Felix Johnson). Yep, Angus from Last Tango in Halifax.
John pays a visit to Vicky. He makes nice and pretends to be back, but he really wants the photos she has of him. The evening doesn't end well for either of them. What a mess.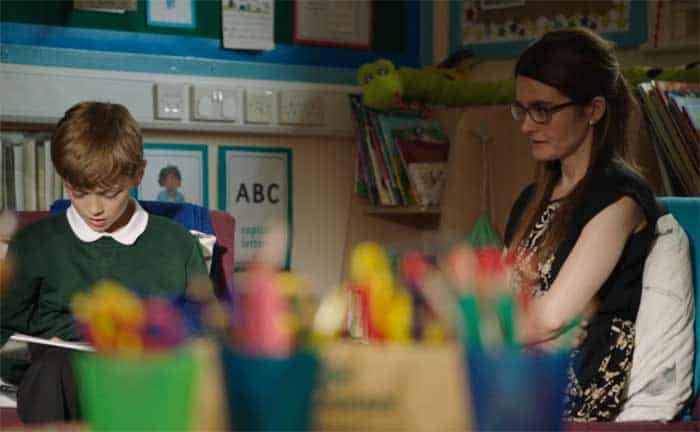 Remember Tommy Lee Royce's (James Norton) groupie Frances (Shirley Henderson)? Guess where she got a job? Ryan's (Rhys Connah) school. She eyes him like he's the brass ring on her crazy-go-round. What a mess.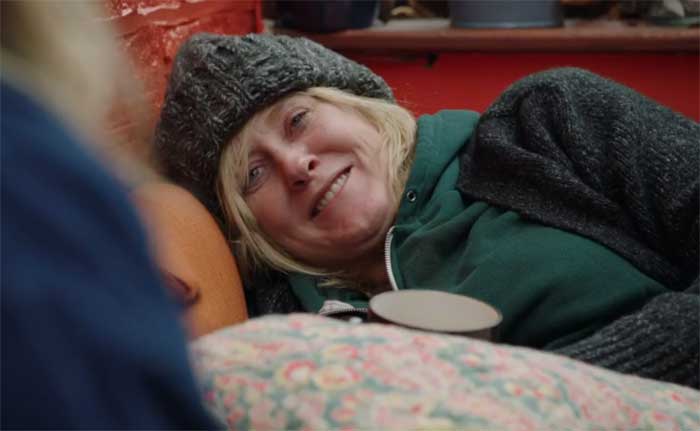 Clare (Siobhan Finneran) had her new beau over to spend the night. The discussion between the sisters about it actually got a smile out of Catherine.
There are two funerals on the same day. Helen Gallagher and Tommy Lee Royce's mother.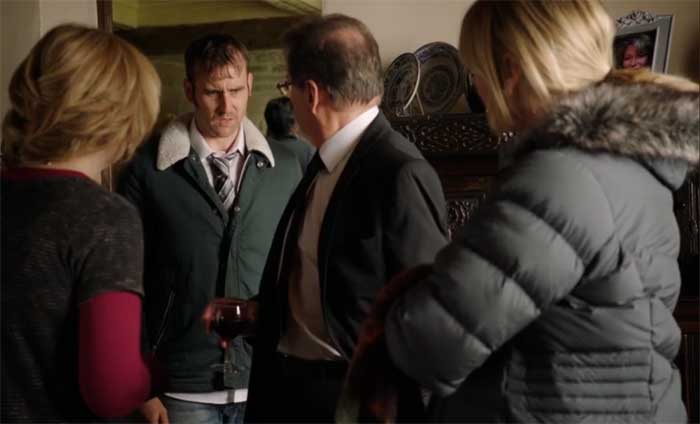 Nevison Gallagher (George Costigan) decides on the day of the funeral to give Sean (Matthew Lewis) another chance. Catherine learns the name of the man who was cruising the street where the prostitutes work.
Tommy Lee Royce is out of prison for his mother's funeral. Catherine sneaks off to that funeral so she can glare at Tommy and cause a scene. Catherine leaves Clare at the Gallagher's by herself. Clare does not want to be left alone in a house full of strangers, but Catherine is obsessed with going where she shouldn't go and misses the nervous signals from her sister.
By the time Catherine gets back to pick up Clare, she's fallen off the wagon. Fallen hard. Clare is not a happy drunk. Clare is a recovering heroin addict in addition to being an alcoholic. Catherine is only too aware of where Clare could be heading if she doesn't get a grip immediately. What a mess.
Some Thoughts
There are so many people in so many different kinds of trouble in this episode. What a mess. Catherine will eventually be cleared as a murder suspect. She's the heroine, after all. But those other messes – whew, they need some work.
I liked the way the camera lingered on the actors' faces for long moments of reflection or reaction. Sarah Lancashire, Charlie Murphy, James Norton and Kevin Doyle all got such shots. Impeccable, subtle acting skills in this cast. Sally Wainwright wrote and directed this episode.