Harriet, the Harriet Tubman biopic, made its way to HBO Max recently. I was excited to see it. She is definitely an American warrior hero. Kasi Lemmons directed and co-wrote the drama.
Harriet wasn't the perfect movie. It was too long and the music put me off immediately as the first frame rolled. But what it did well more than made up for its flaws.
Cynthia Erivo played Harriet, who was born Araminta (Minty) Ross and took the name Harriet as her freedom name.
When the story begins, Minty and her husband John (Zackary Momoh), a free man, remind their owner that freedom was promised to all Minty's mother's children when her mother reached the age of 45.
Her mother (Vanessa Bell Calloway), father (Clarke Peters), and numerous siblings and relatives were all on the same Maryland farm. When Minty realized that her insurrection with the master would get her sold, she decided to run.
She ran alone, which was unheard of. She had a bit of help from Reverend Green (Vondie Curtis-Hall) but she mostly ran the 100 miles or so to Philadelphia with no help from anyone. Men with dogs and horses chased her.
Tubman had "spells." I read a book a year or so ago that made them supernatural events during which Tubman teleported herself and others into Pennsylvania. I think we can discount that theory. In the film, her spells are treated as precognition – she could see and sense what was coming and avoid danger. Tubman herself claimed that her visions while lost in a spell were communications from God.
The spells played a part in the movie because they enabled Harriet to return to slave territory again and again and escape safely with at least 70 people.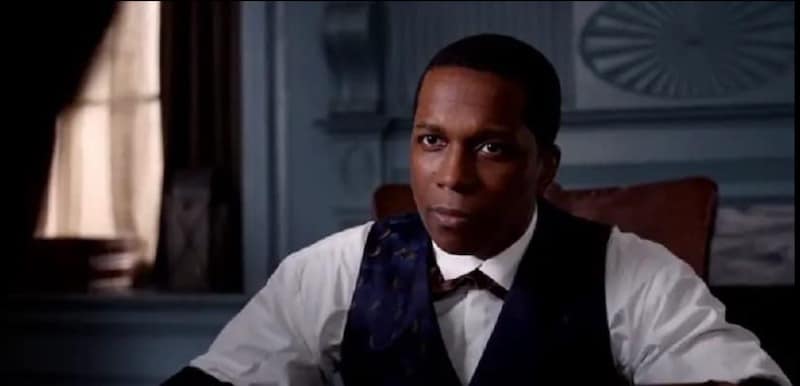 When she reached Philadelphia the first time, she was directed to William Still (Leslie Odom Jr.). He was part of the Underground Railroad and in the business of rescuing slaves. He initiated her into the Underground Railroad.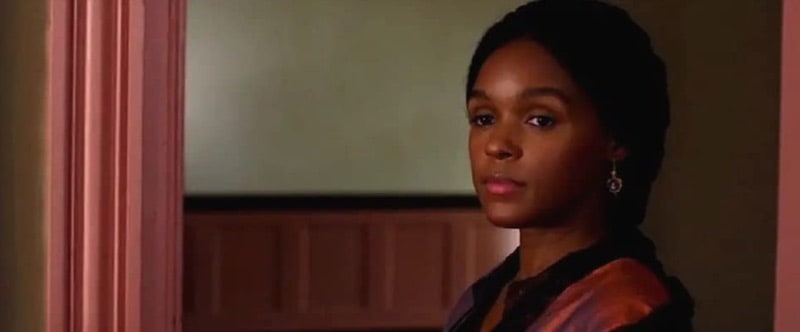 Still took Tubman to Marie Buchanon (Janelle Monáe). Marie Buchanon was a free woman with her own business. She gave Tubman a place to stay and found her a paying job.
After a few months of freedom, Tubman felt the call to begin bringing slaves to freedom herself. William Still tried to discourage this foolhardy idea but she went anyway.
Sometimes she disguised herself as a fine lady. Sometimes as a man. She carried fake papers. She brought most of her family to freedom and many others as well. When the Fugitive Slave Act passed, she took people all the way to Canada and freedom.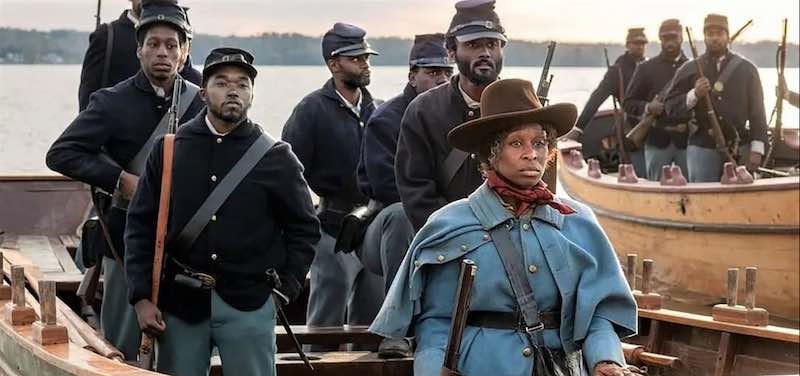 She was a spy for the Union Army during the Civil War and even held a command position in that role.
According to Wikipedia, much of the story the film tells is true. There are some differences in the details, but the facts of how many enslaved people Tubman rescued are plain. She was fearless and heroic. Even after the slaves were emancipated, she continued to use her voice to speak for women's suffrage and other righteous causes.
The film was directed by Kasi Lemmons. I recommend it for everyone. Also, let's put her on our $20.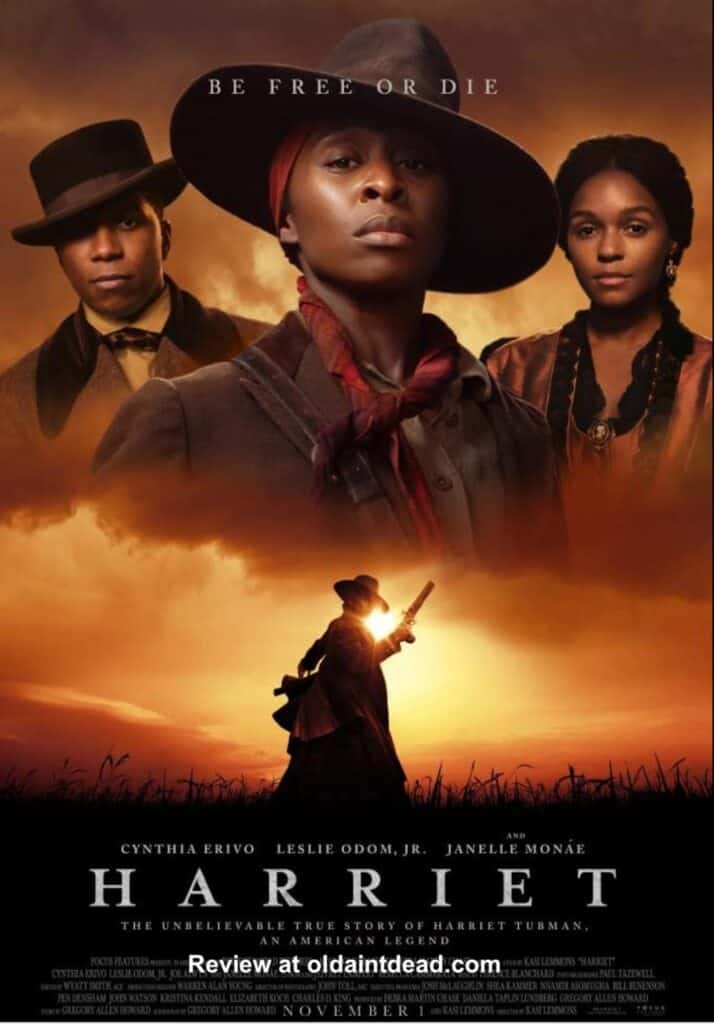 Here's a preview.
Have you seen this film? What did you think about it?